6 Irish Adventures for a Rainy Day
While the occurrence of a 'Soft Day' is definitely to be embraced, the whimsical nature of Ireland's elements can often lead to an abrupt change in conditions, resulting in days that are best spent indoors.
Of course, this could be the perfect excuse for some movie marathons or family board games, but with the attractions of Ireland just starting to open up after a period of lockdown – you might be more tempted to see what's in store beyond your front door.
If you're holidaying in Ireland and the forecast is edging on the formidable side, never fear – we've got a whole host of rainy-day activities for you that are sure to brighten up your day!
What's your favourite thing to do when the weather isn't so favourable?
Get Outdoorsy – Inside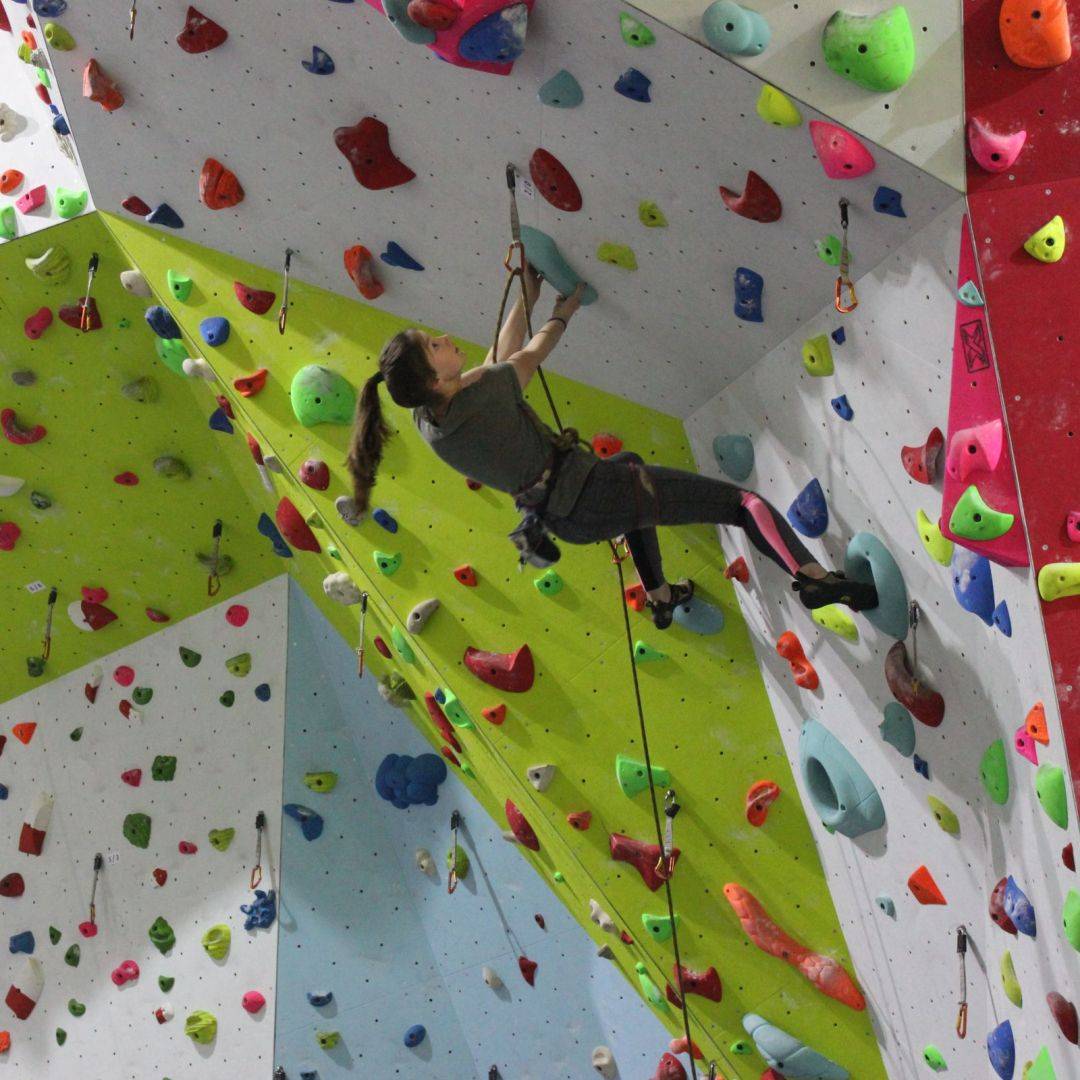 Don't let the rain put a dampener on your adventurous spirit – there's plenty of ways you get outdoorsy whole staying cosy and dry!  
Ireland is home to several great climbing walls and adventure courses, letting you test your wilderness skills without braving the elements. 'Awesome Walls' has centres in both Dublin and Cork, each featuring more than 200 different climbing routes for all levels of fitness and experience. If you're a beginner you can get a trainer to show you the ropes or, if you've already got a firm foothold, head to the more advanced challenges on offer.
It's perfect for both kids and adults of all abilities, and you'll be having so much fun you might not even notice the full-body workout that you're getting in (until the next day of course).


Explore the Caves
Discover nature's great indoors in the magnificent caves of Ireland. While a truly wet day will certainly put you off the scenic cave trekking of Maghera in Donegal, there are plenty of tours available in the more sheltered caverns of the island.
For example, Doolin Cave in Co. Clare is home to the longest free-hanging stalactite in Europe, measuring a huge 7.3 metres! An expert guide will take you through the dramatic and beautiful underground of Ireland, in a tour complete with fascinating facts and mesmerising myths.  


Once you pop your head up above ground there's more modern enjoyment to be had, in either the home-baked treats of the café or the handcrafted pottery of the gift shop.
If you want to make a full day of it, Aillwee Cave is less than half an hour's drive away. While the cavernous roof of the caves will protect you from the rain, we can't promise you won't get wet as the striking subterranean waterfall can be a tad unruly at times!
Trampolining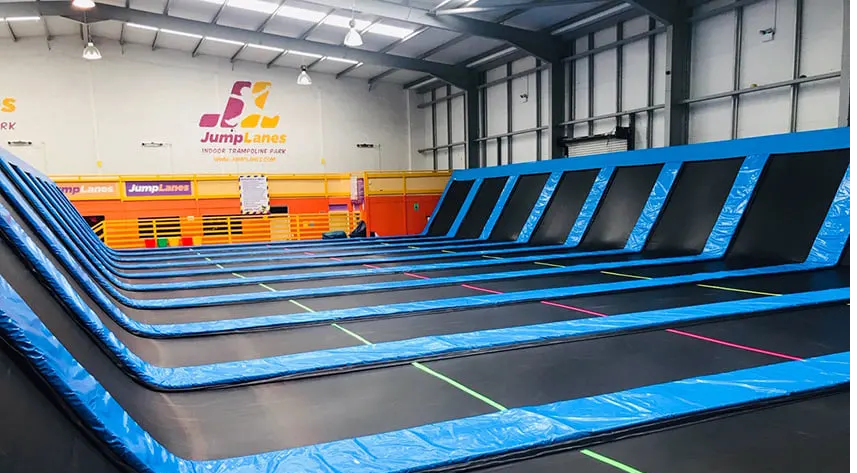 Been cooped up indoors can lead to a lot of excess energy, especially in families with young children. Trampolining is an excellent way to get it all out of your system while having a roaring good time.
There are several trampolining parks dotted over the country, with the ever popular "Jumplanes" offering bouncing good fun in Galway, Limerick, Derry, Athlone, and Coleraine. These centres consist of large stretches of wall-to-wall trampolines which extend up the sides to facilitate any extra gravity-defying needs.
If you plan ahead you can even organise a children's party, with snacks and juice to refuel after your gymnastic efforts. Also, the adults amongst us will be delighted to know that there's absolutely no age limit on bouncing, but don't be surprised if the kids nail that backflip before you do…
Tasting Tours
If you're looking for fun that's a little more grown-up, then perhaps sipping your way through Ireland's history will warm the bones on a chilly afternoon.
From the tip of Antrim to the tail of Cork, there are lots of delightful distilleries to be discovered and enjoyed – many with beautiful natural surroundings.
Of course if whiskey isn't really your tipple of choice, you could always head to Guinness Storehouse in Dublin. With taste tests, history, interactive learning, games and restaurants stretching over seven floors, this is definitely a tour for all the family. Although the younger ones won't be able to enjoy the complimentary pint of the black stuff, the views offered from the Sky Bar are an experience in themselves!
If you're on a roll you can always brave the rain for the 15 minutes it takes to get to the Old Jameson's distillery, to top yourself up with a tasting of a rather stronger nature!


Escape Rooms
For a day full of excitement, thrills and teamwork – an Escape Room is an excellent choice. Solve puzzles, uncover clues, an unravel mysteries with your nearest and dearest in an exhilarating race against time.
Whether you're looking for a family bonding experience or something a little extraordinary to enjoy with friends, there are themes and challenges to suit every type of group - especially in the capital!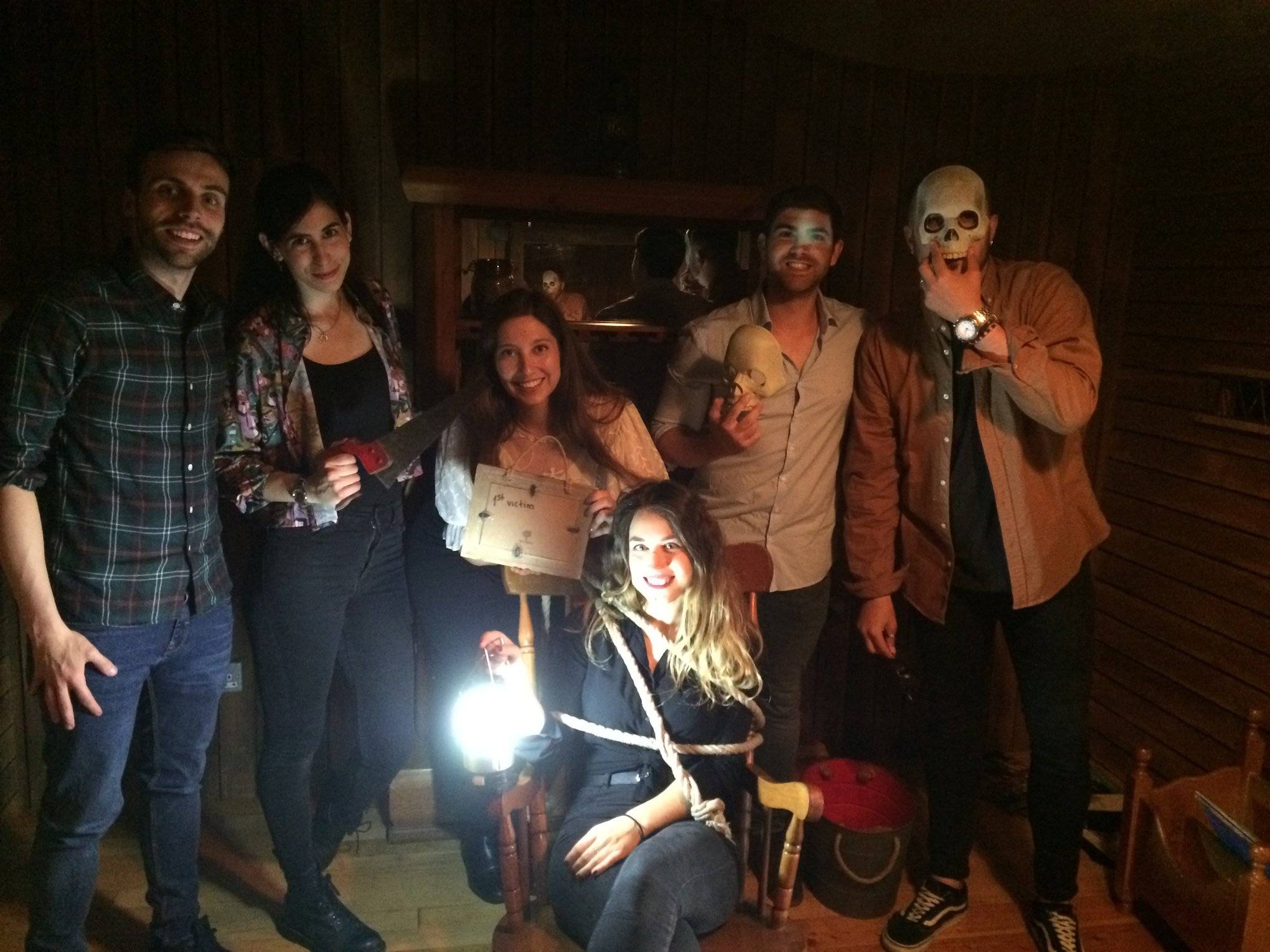 The Incognito Escape Room in Dublin currently has a choice of three adventures: get down to some good old fashioned detective work in Baker Street, venture into a world of gripping fantasy in a "Game of Stones", or perhaps things will take a terrifying turn as you try to escape the Cabin in the Woods…
Whichever you choose, you'll be so wrapped up in your quest that you'll have forgotten all about the rain by the time you get out. IF you get out that is…
Museum Life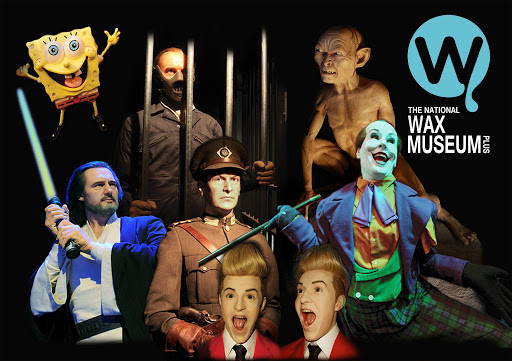 When it comes to museums, Ireland offers a rich choice of options, including four branches of the National Museum of Ireland (Archaeology, Decorative Arts and History, Country Life and Natural History), the Titanic Belfast and of course the Library of Trinity College.
While all of these should definitely be on your Irish bucket list, there are several quirkier exhibitions on offer if you're looking for something a bit different. For example, Dublin is home to a genuine Leprechaun Museum – which takes visitors on a captivating adventure through the myths and legends of Irish folklore.
If that sounds a bit tame for your tastes, you can book up for the adults only night-time tours at the weekend, which goes beyond rainbows and gold to explore the darker tales of Ireland.
If you want legends of a more recent nature – then a trip to The National Wax Museum Plus could be in order. From the Hall of Fame, to The Chamber of Horrors, there's an entertaining photo opportunity at every turn. If you really want to get into it you can even sign up for a spooky murder mystery night, in which you must discover which waxen face is guilty of murder most foul...
---