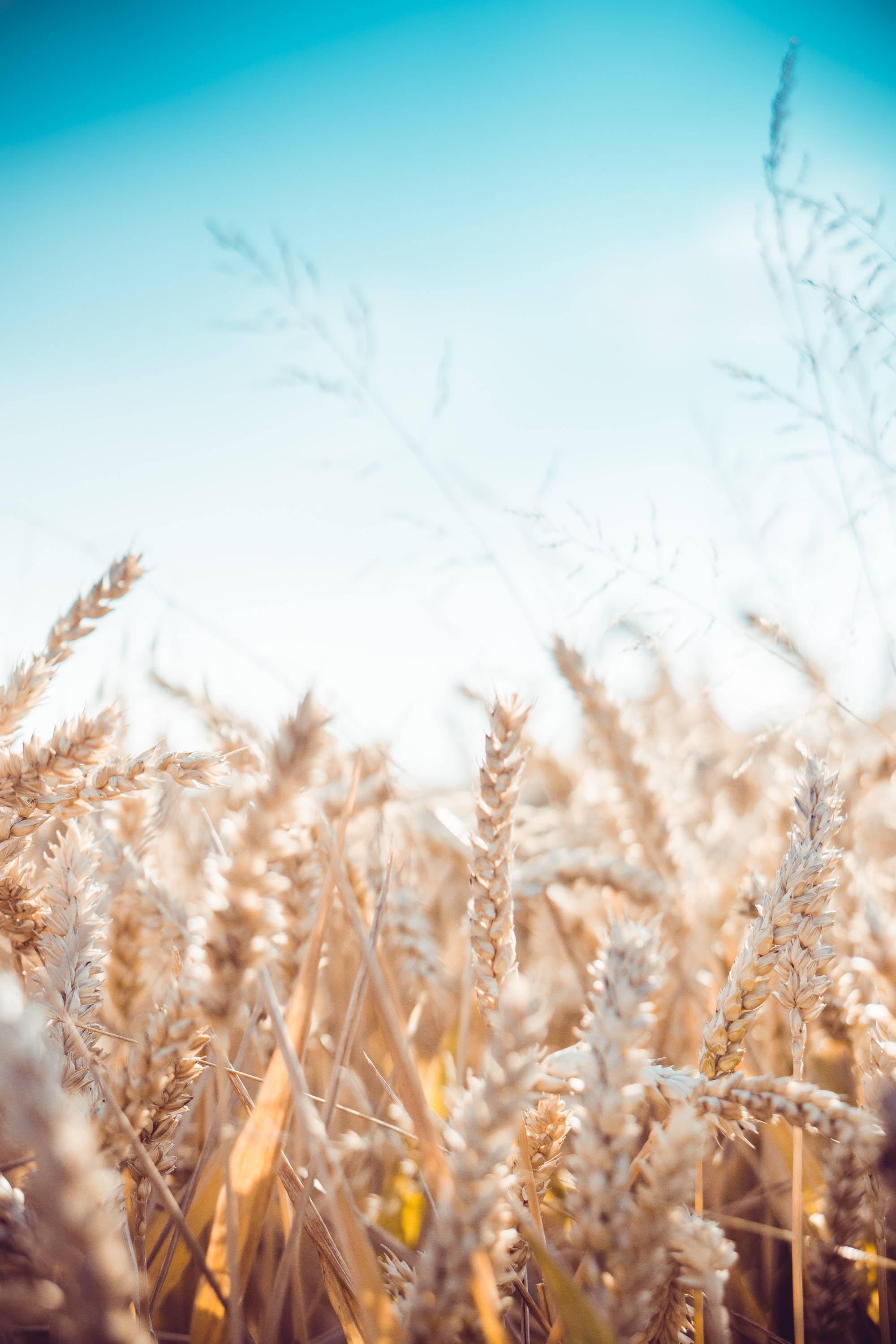 Although Lúnasa is the general Irish word for the month of August, it also denotes the 1st of August in particular as the festival day of the harvest. Of course, we all know another name for a festival is a feast – and what's a feast without the food?
Lúnasa is all about celebrating the land and the food that we reap from it at this time of year; it is a time to be thankful for your bounty, and reward yourself for all the hard work that has gone into procuring it. Therefore, many of the typical dishes enjoyed at such celebrations are crafted from what is in season at the moment – such as the very special Bilberry Pie that we share in this month's gazette.
Below I have laid out a spread full of the ingredients that would laden the table of a Lúnasa celebration – each with it's own creative-twist while remaining very firmly Irish at Heart. If you're a subscriber, then you might just find that a very special authentic addition to your feast will be dropping on your doorstep sometime soon -and if you're not… well, then I would very much recommend checking out our upcoming Bean Feasa box!
A-maize-ing Appetiser
When people talk of harvesting the corn, they don't necessarily mean the golden husks that we associate with the word now – but rather whatever crop is most abundant in the area, which in Ireland's case would be oats. However, we'll get back to that…
Actual sweetcorn is now much more popular in Ireland, and what the land lacks in warmth it can make up with the helping hand of a greenhouse or two! I also think it makes for such a light and delicious appetiser in any form, especially in the summer months – and these Sweetcorn Fritters from the kitchen of Clodagh Mckenna are just to die for!
Following a similar production method to breakfast pancakes, these delicious golden disks are pretty simple to whip up, with minimum cleaning effort at the other side as well! Serve them up with a fresh and zesty dollop of avocado salsa on the side and you have the perfect way to kick off your harvest celebrations.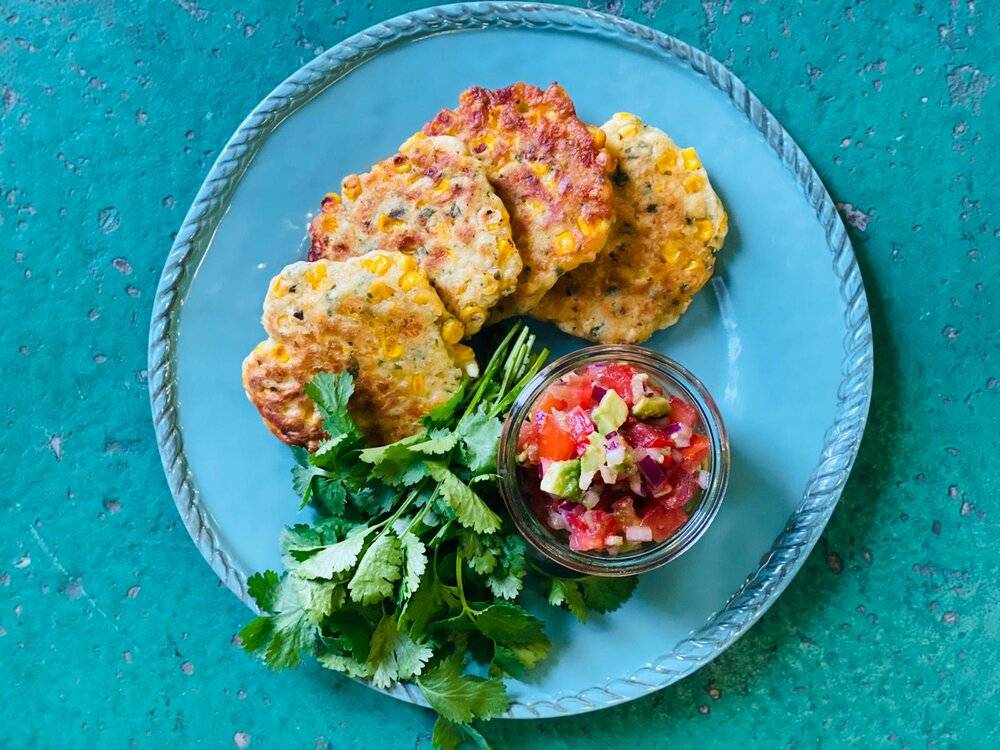 Easy Meat
Of course, cattle are often at the forefront of many ancient feasts and celebrations – commonly featured as an offering to the Gods who, in Lúnasa's case, may have blessed the people with such a fruitful harvest. Thankfully that is a tradition that hasn't stood the test of time, but Irish beef is still famed world round for its quality and texture.
Now I know that we are known for our cosy, tender stews over here on the Emerald Isle, but it has been an unusually hot summer on this side of the pond and I just can't muster up the enthusiasm for a warming bowl of anything at this point!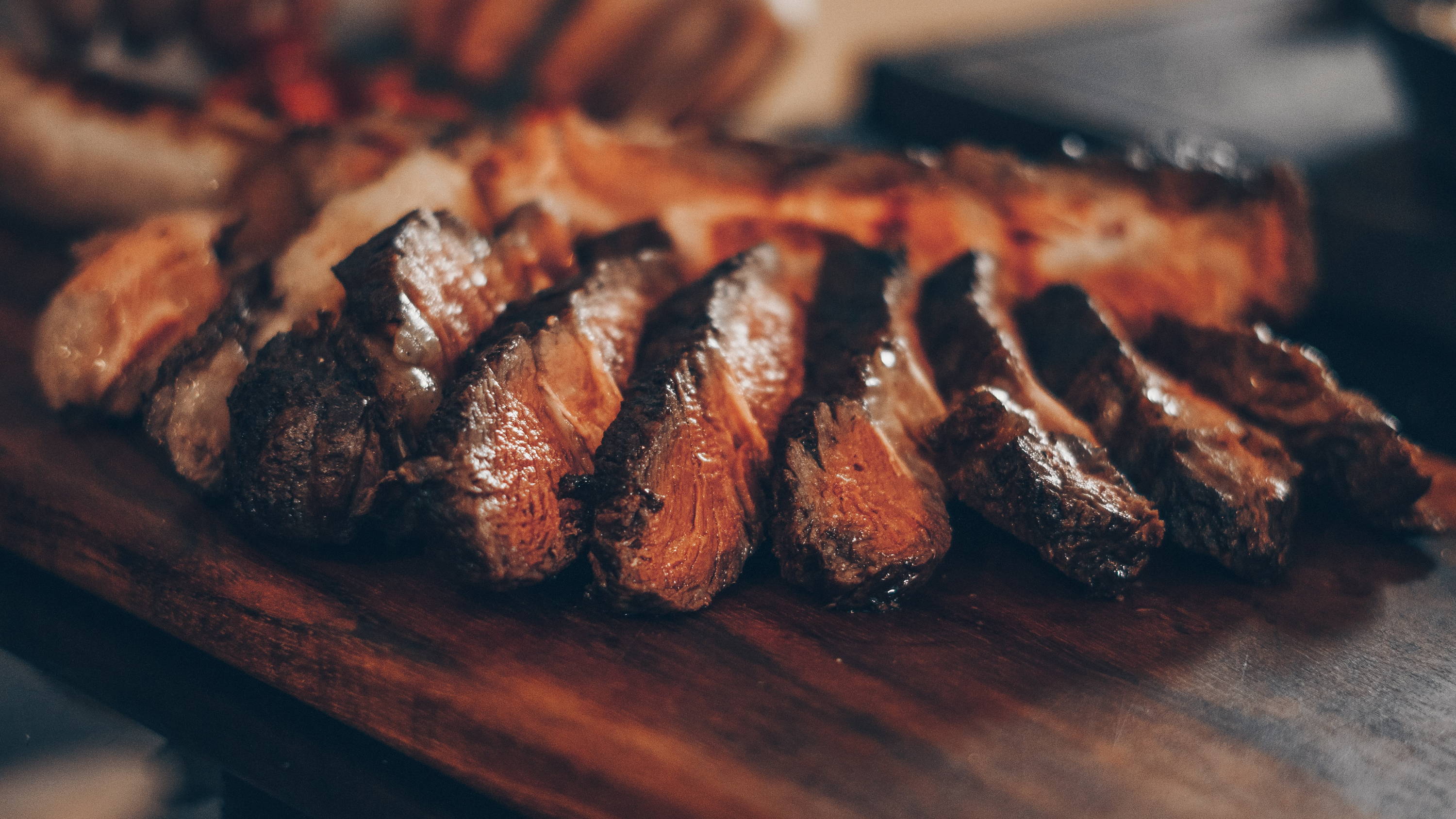 That's where this scrumptiously simple Irish sirloin steak with tomato salad and chimichurri sauce comes in. Straight from the chefs of the luxurious Marker Hotel in Dublin, you know that this recipe is going to hit the mark. It's fresh, tangy and beautifully prepared, with the mint delivering a distinct hint of summer directly to your tastebuds. If you're looking for a garden meal with a bit of class you simply cannot go wrong with this delectable platter.
Humble - yet Delicious
Of course I wasn't going to give you a menu without an example of Ireland's most versatile starch, and what could go better on the side of your steak then a perfectly cooked baked potato?
Potatoes can be harvested all year round, depending on what type you opt for, and no family meal is complete in my opinion without a serving of spuds. However, there's something about that crisped up skin and soft golden flesh of a baked potato that is just so dreamily fitting for those late night summer dinners under a sky that is still aflame with sun.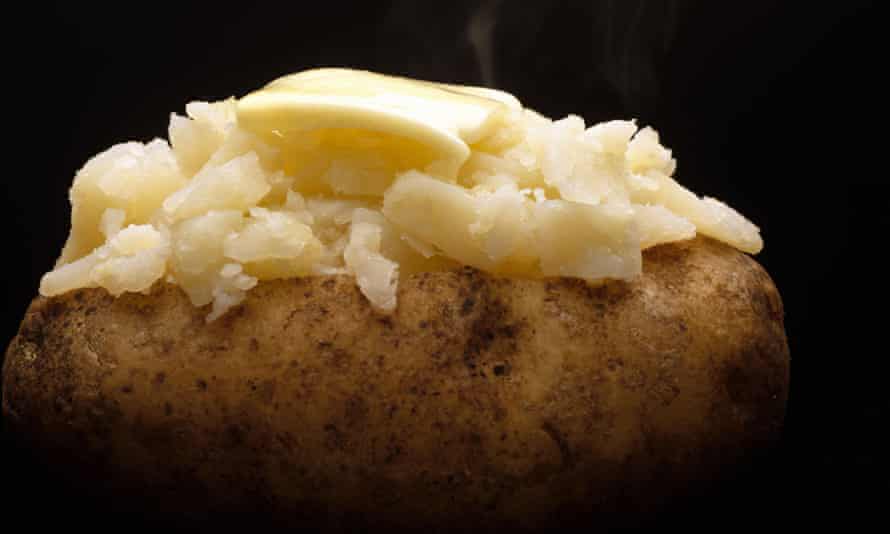 For the perfect accompaniment to your meal, make sure to choose a floury variety (such as my personal favourite, Rooster) to slather in oil and salt before popping into a 200C oven - and don't even think about taken it our before the hour mark! When it comes to toppings you can generally get a bit creative – although a simple pat of melting butter on a split jacket potato is one of life's true pleasures.  
Each month we choose a wonderful theme to base our product curation around.
Whether it's Dublin, The Wild Atlantic Way or St Patrick's Day, we strive for every box to have something wonderful to wear, a gift to share, a treat to eat and a treasure to live in your home.
Every month we work with fantastic small Irish businesses; so no matter where you are in the world, you're helping Ireland!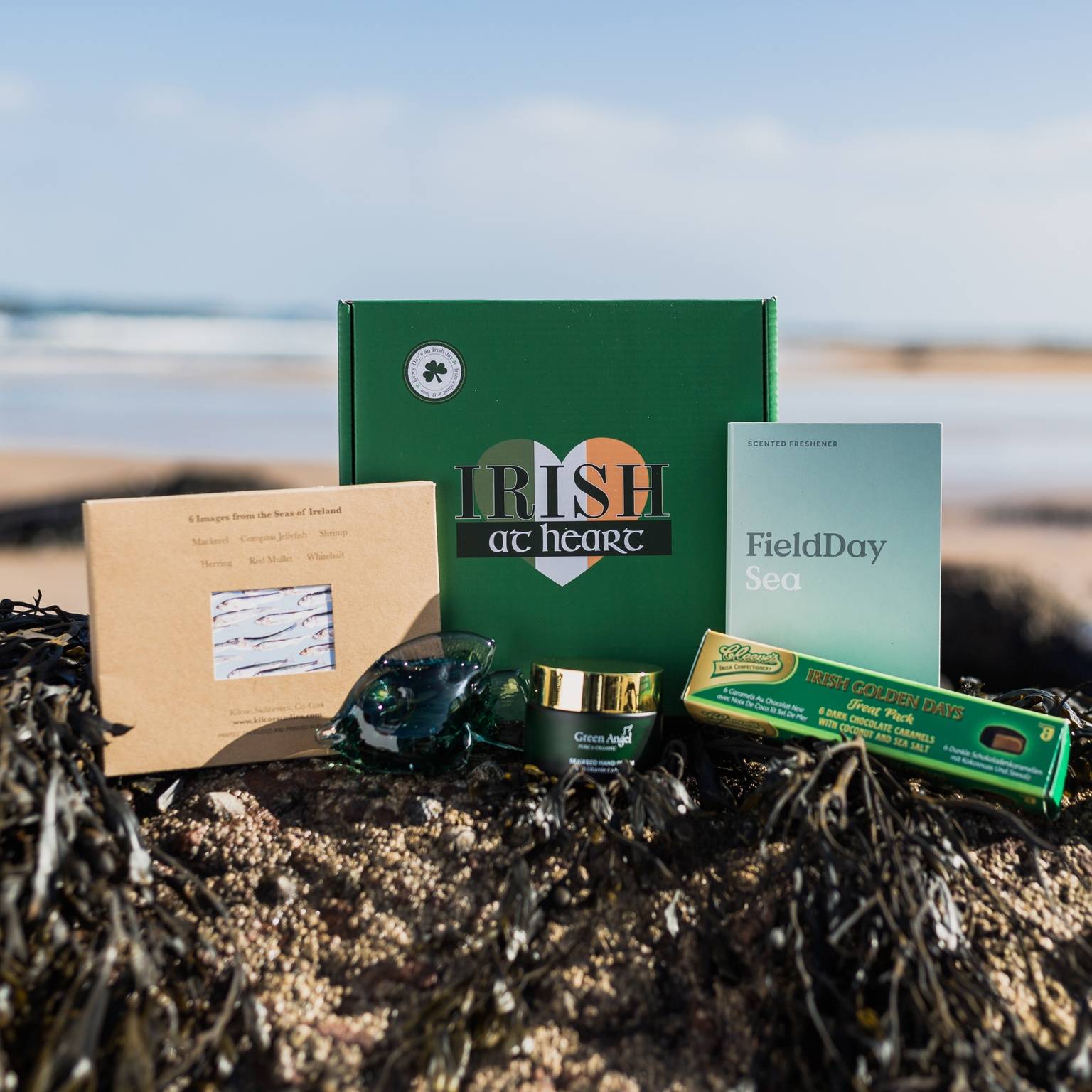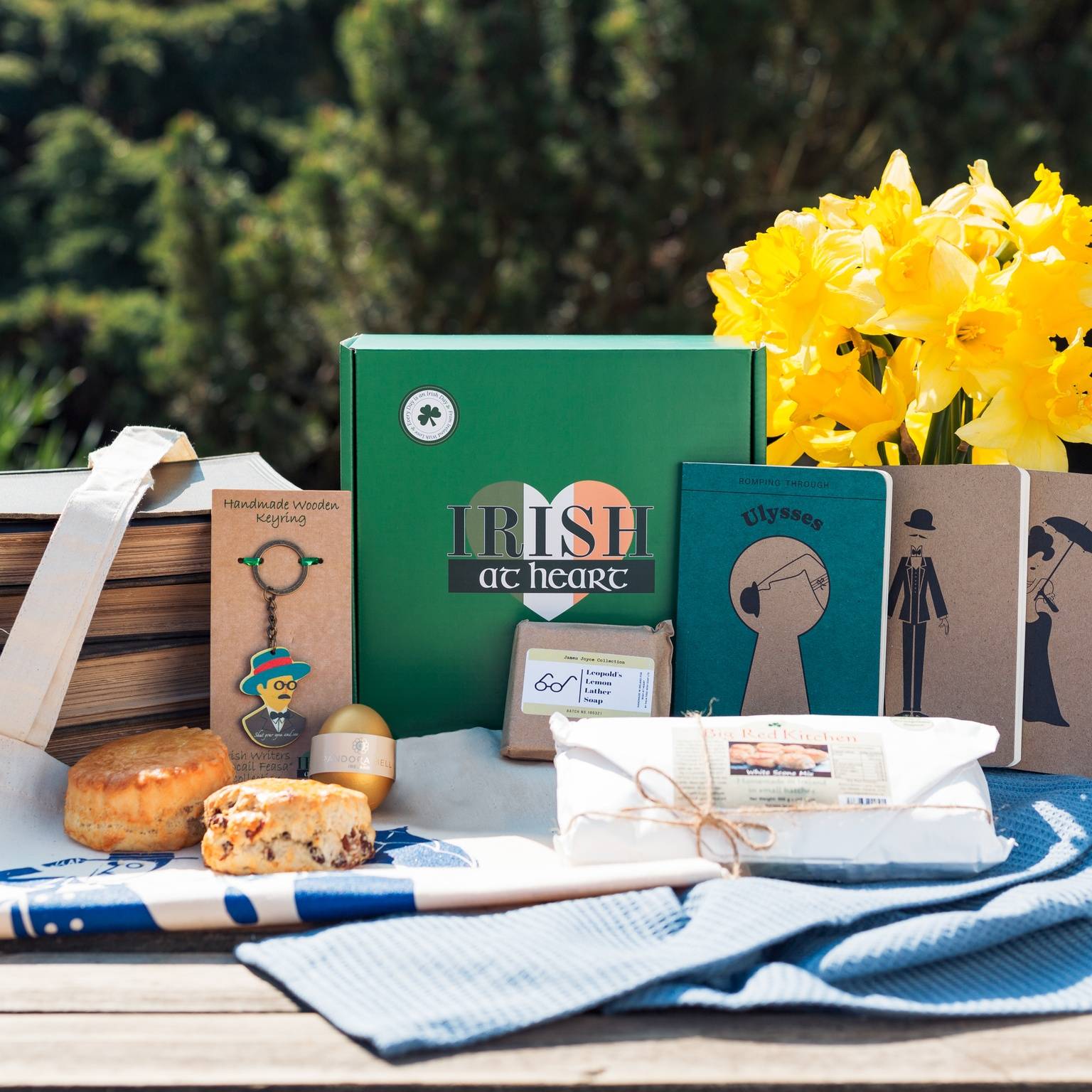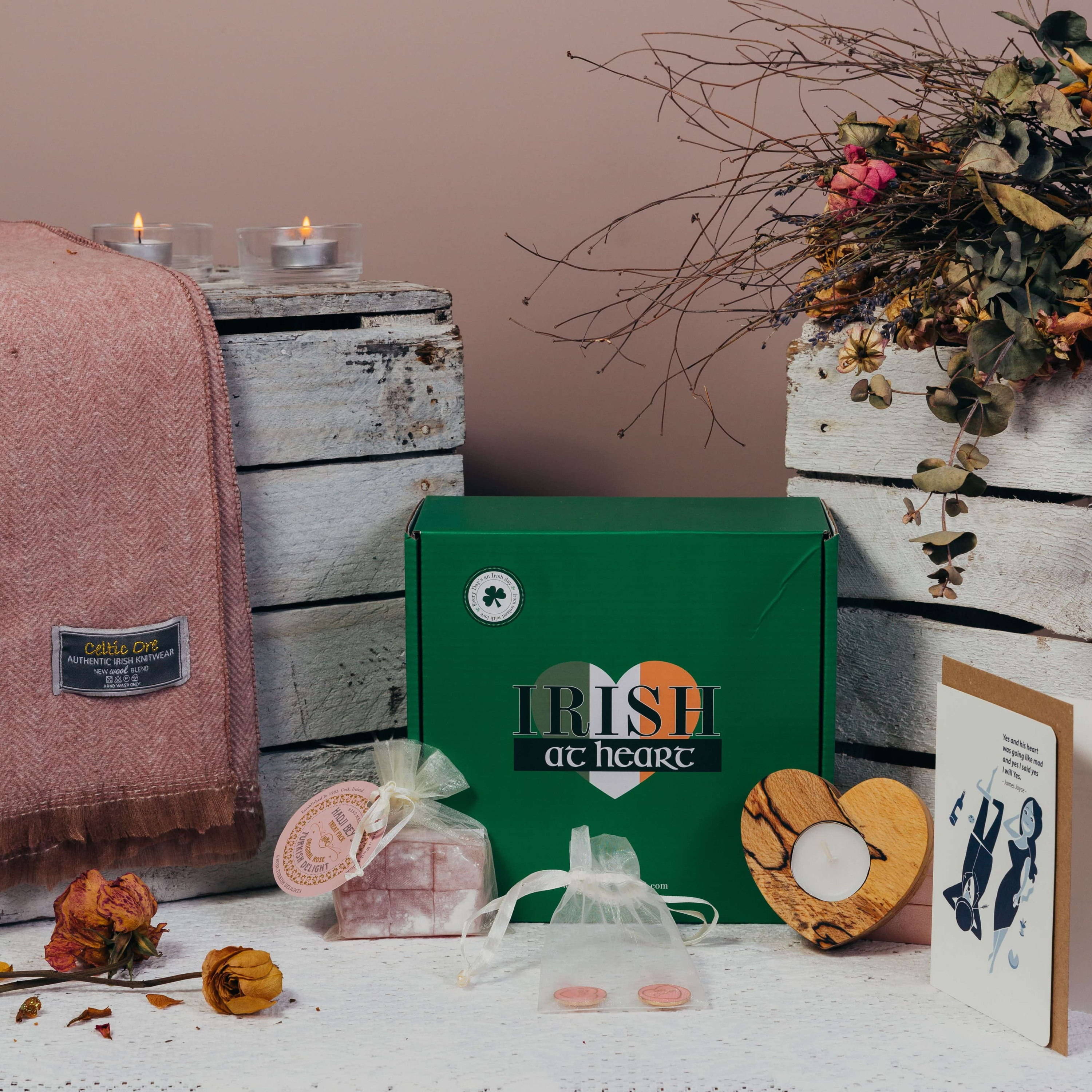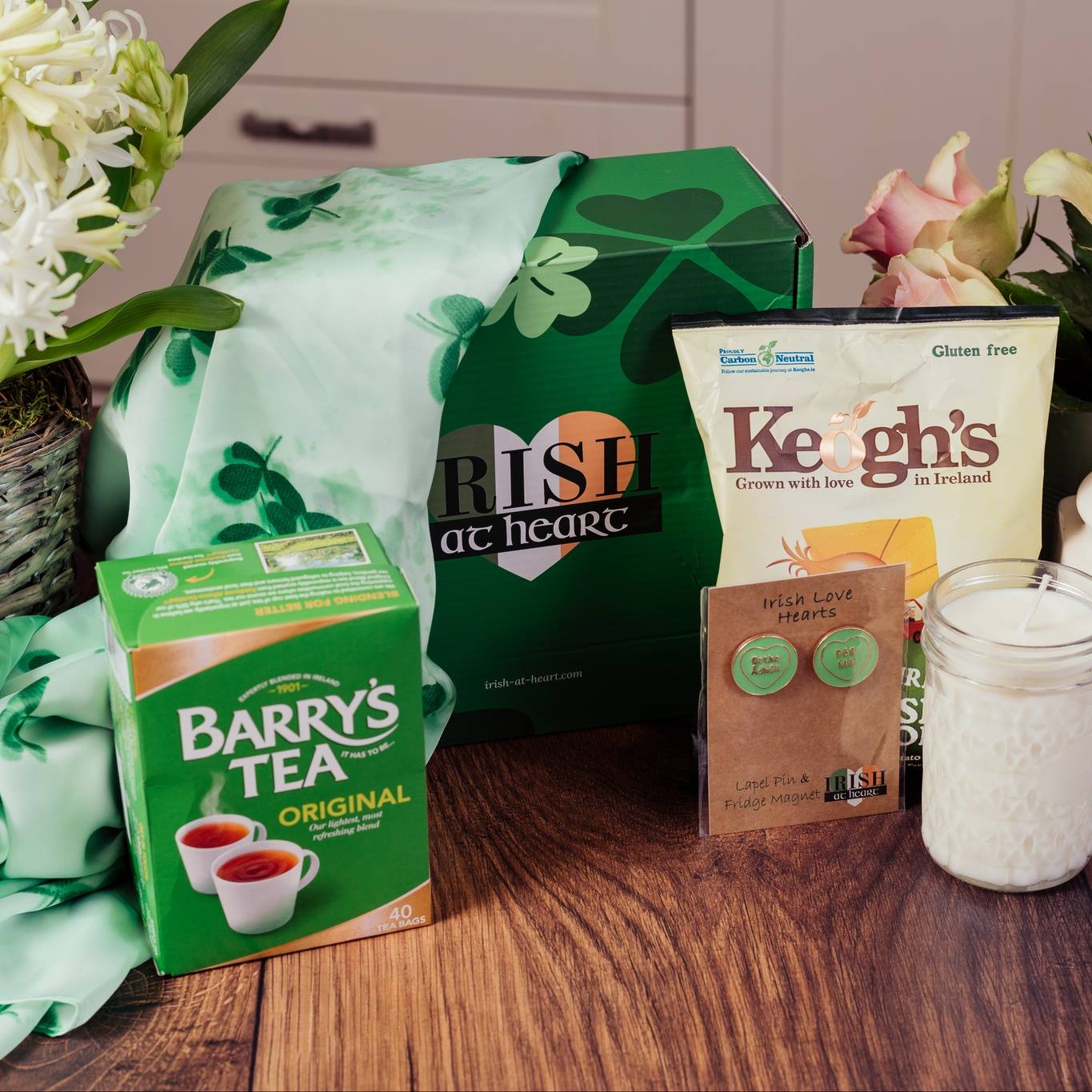 Something to Sink Your Teeth Into!
Now this next recipe is a bonafide Lúnasa treat which hails from the Auld Lammas Fair in Ballycastle, County Antrim.
Lammas tends to be the equivalent Christian take on the pagan feast of Lúnasa, but both celebrate the first fruits of the harvest – with the word Lammas literally translating to "loaf mass".
The traditional fair in Ballycastle has been running for nearly 400 years, but knock-on effects of the pandemic put a halt to the festivities both this year and last. Hopefully preparations will be back in full swing for August 2022, but until then you can bake up a tantalising taste of what's to come with this traditional Yellowman recipe from Your Irish Culture.
Similar in many ways to honeycomb toffee, Yellowman is a sweet and hardy treat that is broken off in chips and slabs to be enjoyed by kids and adults alike. Careful with your teeth though – it's made of sturdy stuff this Irish candy of ours!
Leftovers for breakfast?
I did say I would come back to oats… didn't I? I can think of no better way to hail Ireland's most bountiful crop that with one of these divinely chocolatey and chewy Oat and Seed bars from Odlums.
Of course you can always wake up to a bowl of porridge as a hearty way to get your oats in the morning, but these are just so much more fun – AND they double as a tasty twilight treat once you've had time to let your dinner settle (hence their inclusion in this blog!)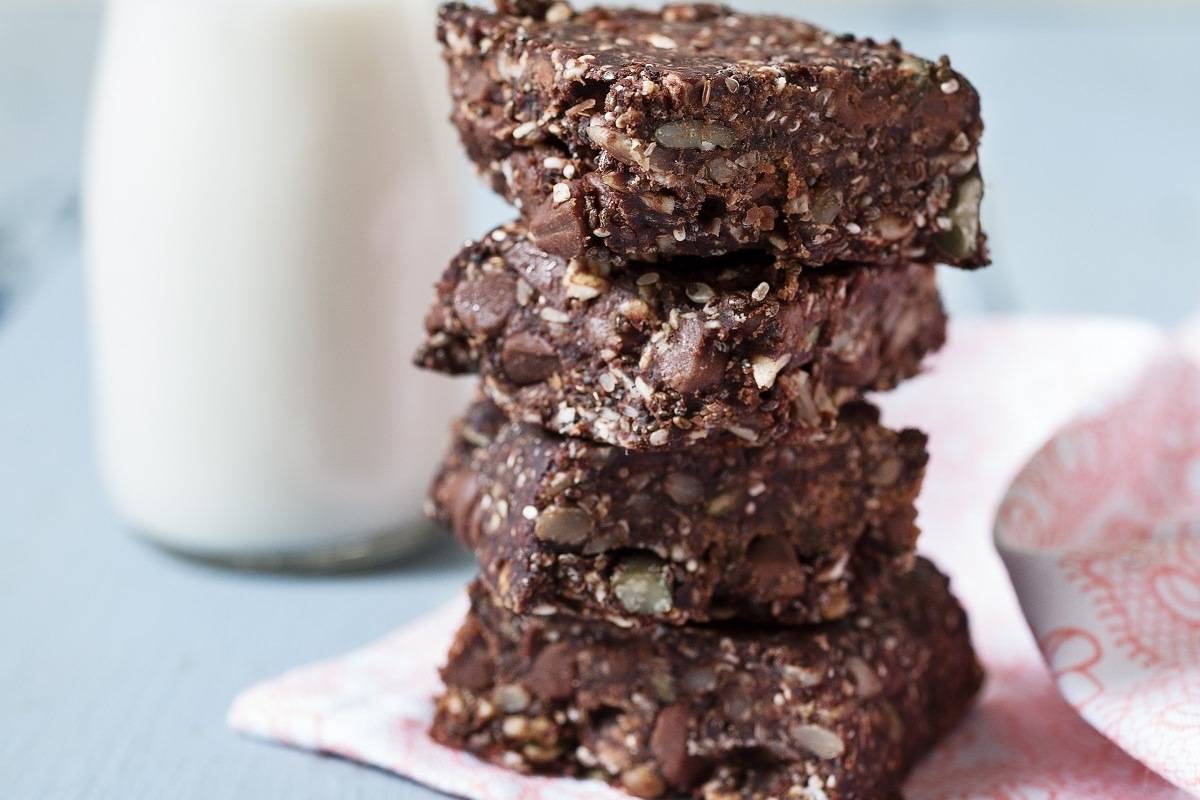 There are so many ways to interpret the ingredients of Lúnasa when you're serving up a meal, but the most important ones to remember are thankfulness and joy in the company of your loved ones. Have any of you been cooking up some Celtic cuisine recently? I'm always on the lookout for new recipes – so I'd love to see your share your photos and tips over at our Irish at Heart Facebook group, which is always buzzing with chat of the Emerald Isle!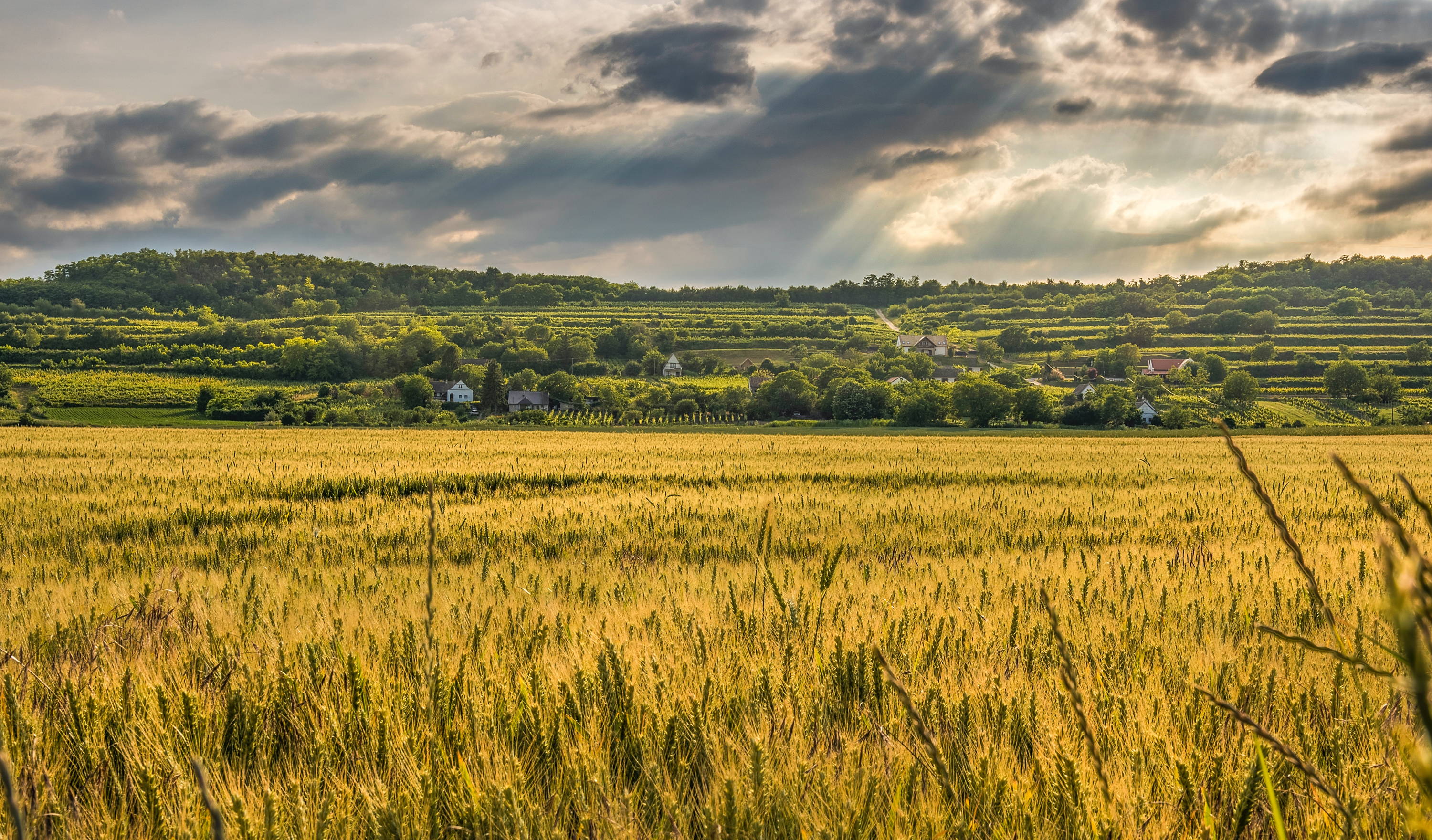 Subscribe to Irish at Heart
If you enjoyed reading this blog post, I'm sure you will love Irish at Heart subscription box! Each beautifully curated themed box is full of unique, handmade gifts from Ireland's finest creative talents and small independent businesses. Subscribe with the code below and receive your very own Irish gift box!