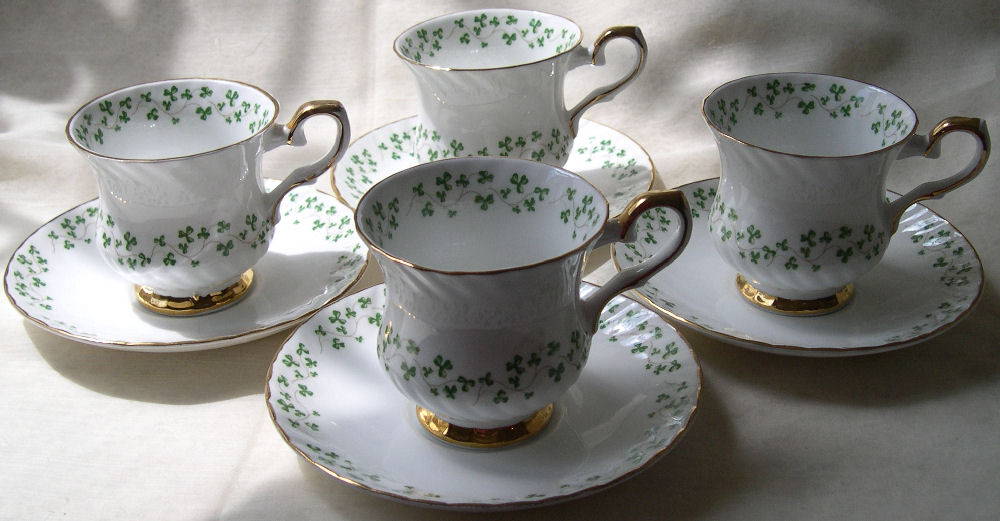 Picture Credit - PetitPoulailler
'Afternoon Tea' may seem like a quintessentially English past-time, but the Irish consume more tea per capita than the rest of the British Isles – sinking 2.19kg per person each year to the United Kingdom's 1.94kg! In light of the stats, we thought it High-Tea time to give tea parties an Irish makeover, and you can join in from the comfort of your own home.

To start with, if you've read up on your history of Irish tea, you'll know that no tea party can begin without a strong, black Assam blend – commonly known as Irish Breakfast tea. Preferred brands include Barry's or Lyon's, and simply MUST be brewed in a traditional Irish manner.
So swill some hot water around a tea pot before dropping in your bag of choice and filling to the brim with piping hot water. Then, set it down on a table alongside a bowl of sugar and a jug of milk so everyone present can have their cuppa just how they like it. Bonus points if you've got a tea cosy lurking around somewhere, aside for keeping the brew nice and toasty for second helpings – it also serves an adorable decorative purpose.
Now an afternoon tea is nothing without choice, so why not treat yourself and your family to a selection of teas to tantalise their taste buds. Those of you who have signed up to our Irish at Heart Subscription might find you have a couple of aromatic varieties at the ready! If not, however, have a snoop around the teas available in your local supermarket – something light and summery or a fragrant Earl Grey should provide enough of a contrast to your classic breakfast tea!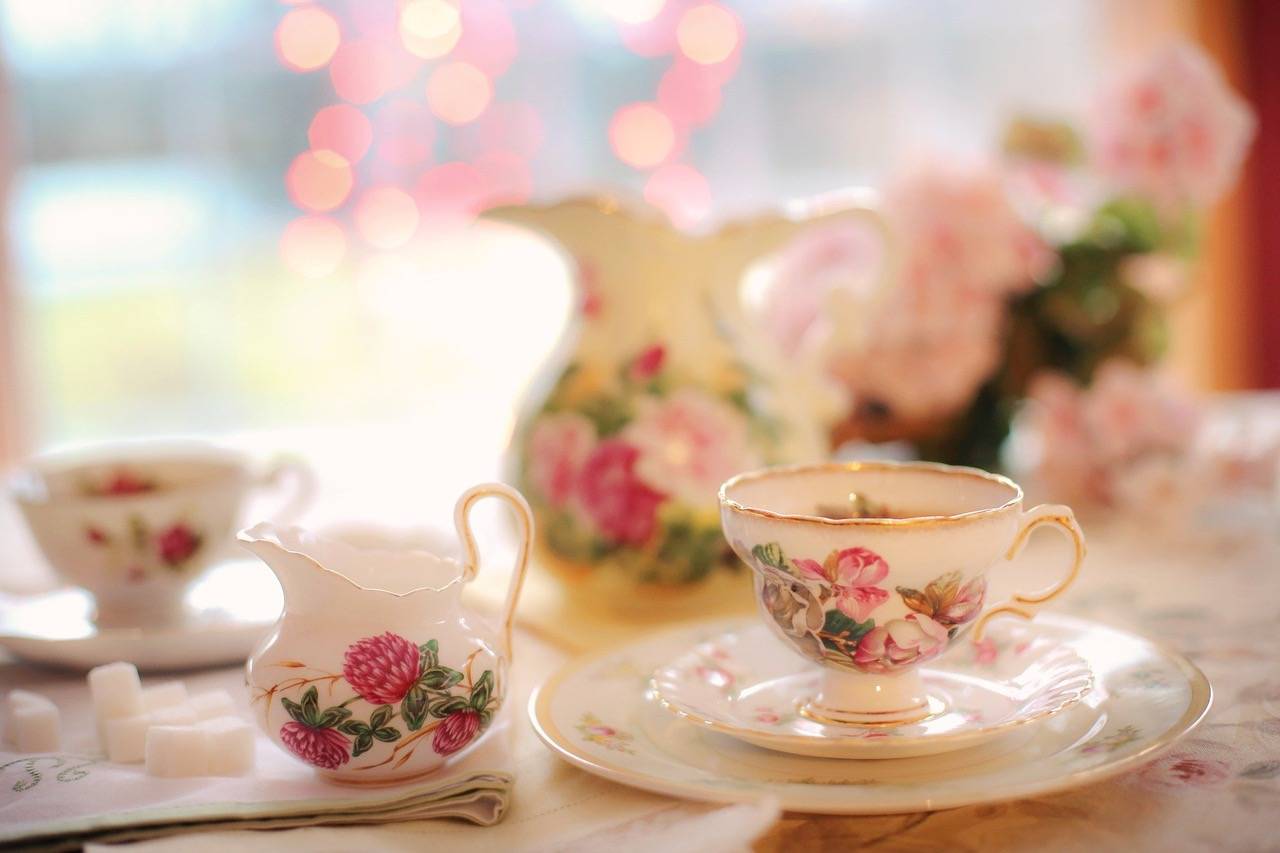 When you're selecting your brew, make sure to pick up a loose-leaf option – not that there's anything wrong with tea bags, but this more traditional style happens to lend itself to a spot of tea-time entertainment! "Reading the tay" is a much-practised Celtic tradition, and although many have dedicated years to perfecting the art, there's no reason that you and your friends can't try your hand at it for an afternoon.
To start, make sure you have a proper teacup with a plain base so you can decipher your leaves (a coffee mug won't work nearly so well because of the angles). Prepare your tea as per the instructions and let it steep, while you clear your mind and focus on what you wish your reading to reveal. Be sure to hold your cup in your non-dominant hand, and sip away until only a little bit of liquid still remains. When you've reached this point you can start to swirl the tea – three times in an anticlockwise direction - before turning the cup upside down on its saucer and letting it drain.
Now the fun really begins! Turn your cup back over and, beginning at the handle, turn it slowly in a clockwise direction to reveal your fortunes. It is said that each part of the cup signifies a different part of your life. The handle represents your own self, and perhaps tells of your traits or current feelings; the rim refers to your present and can hold the secrets of the very near future; the middle holds the fortunes of the week ahead of you, while the base stretches farther into the weeks and months ahead.
When it comes to deciphering what you see, you can pop on Pinterest to find a chart to help identify common symbols, or perhaps be the master of your own destiny and use your imagination – you're bound to reach some hilarious conclusions!
In these times popping over to a friend's house for tea isn't as simple as it once was, but reading your tea leaves is an excellent activity to partake in over a video call. Take it in turns to analyse the dregs of your cup and share your fortunes with friends near and far. Or (if you're feeling open to some interpretation) perhaps show your cup to the camera and put your fate in the hands of your loved ones (if you trust them that is…).
If you're relying on virtual means for your tea party guests, then you could also assign a different tea to each participant. Conduct a taste test where each person takes a turn to sample their tea and describe it to the others – then decide for yourselves who picked the best brew!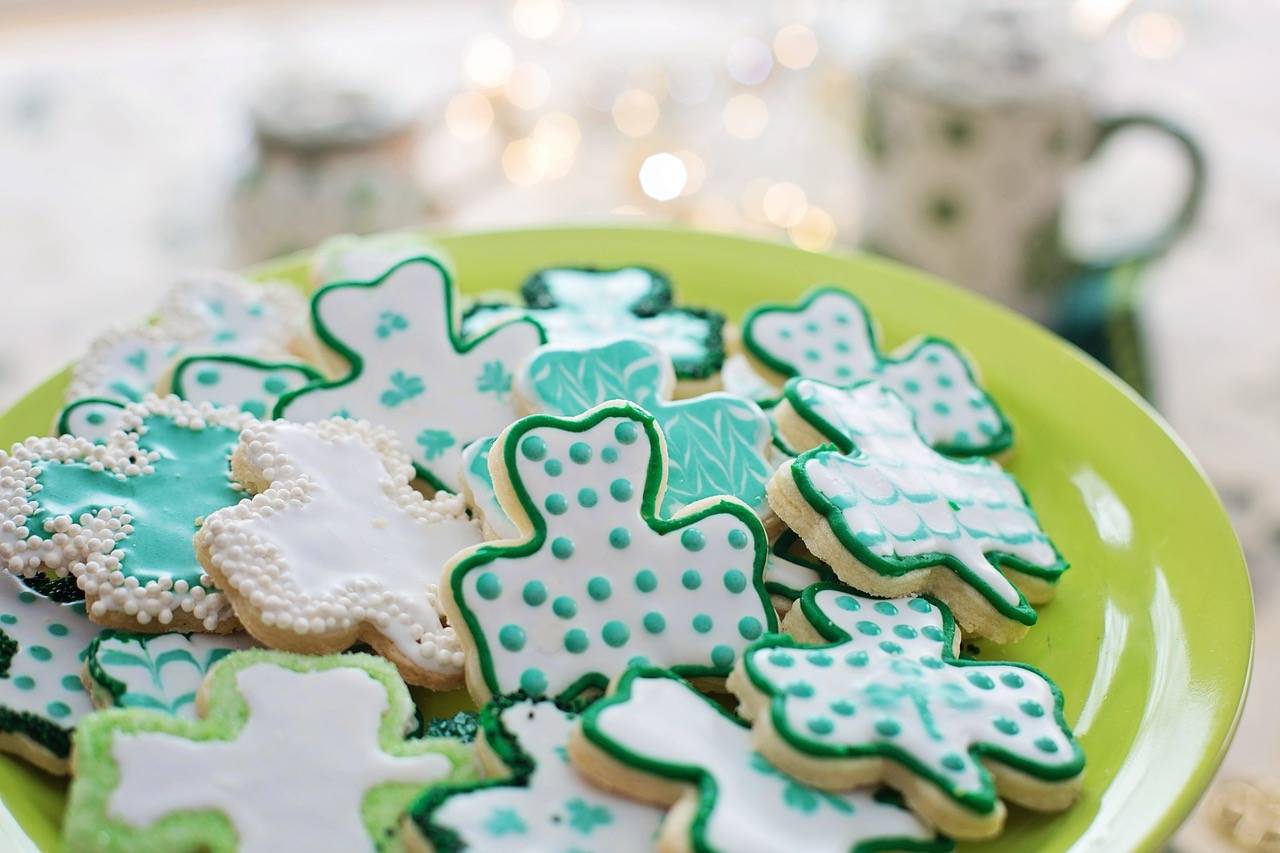 As you know, no tea party is complete without delectable treats, and yours should be no different. Swap the cucumber sandwiches for some Irish cheese scones for a savoury Irish twist (all the better if you have some Kerrygold butter to hand), and perhaps lay out a board of Irish cheese and chutneys to complement the dish.
If you've got a sweet tooth then there are plenty of cakes and treats to choose from, including Nigella's Guinness Cake, Bailey's Brownies,
or even some shamrock-shaped biscuits if you fancy getting creative with the cookie cutters! Why not turn it into a videocall bake-off – challenging each house to make their own Irish dessert and marking each other's efforts out of ten. Then the winner has to have everyone over for a real-life tea party at the first opportunity…
Just remember, if the tea runs out and the chat is still flowing – the dregs of a red wine glass can also be utilised for fortune-telling purposes!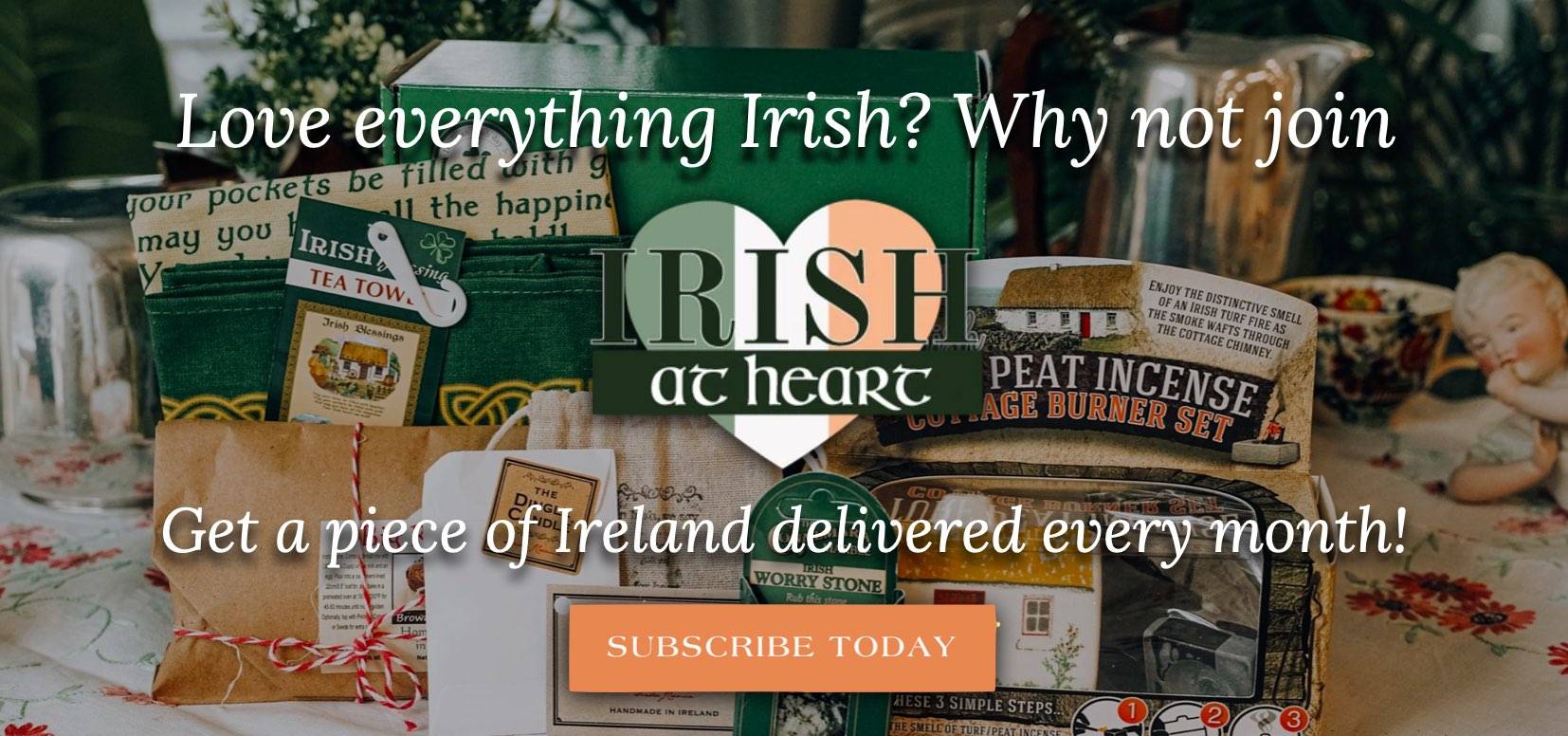 ---
2 comments
---
---