All Things Bloomsday with Caroline Elbay
This week I was lucky enough to have a chat with Dr Caroline Elbay, an esteemed lecturer and James Joyce aficionado, who was delighted to share her thoughts and insights on Bloomsday with the Irish at Heart community.
Her enthusiasm for her work, and her refreshing approach to 'Ulysses' has actually inspired me to tackle the novel once more, and I'm sure I'll uncover a plethora of knowledge that I missed the first-time round! For all of you who think that 'Ulysses' is an impossible task – Caroline is here to tell you differently… and even if you have no intention of ploughing through the pages, you're sure to love hearing about her experiences of Bloomsday! I know I certainly did.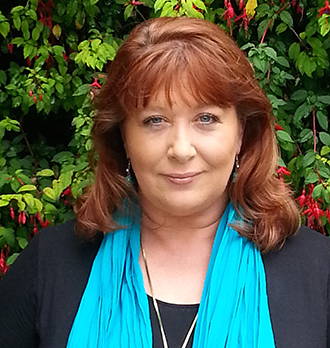 Caroline Elbay - Champlain.edu
How will Bloomsday be celebrated in lockdown?
Bloomsday became Zoomsday at very short notice last year due to the pandemic restrictions. Everything went online, and the staff at the James Joyce Centre did a brilliant job of managing to keep the festival going with the limited time that they had to improvise and move as much as possible online – and that's what's going to happen again this year.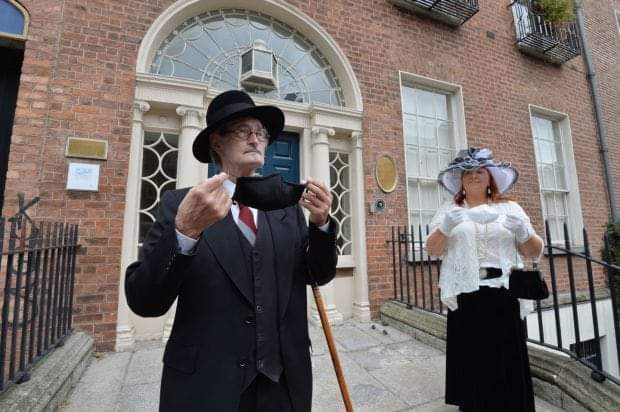 Joyce look-alike John Shevlin and Caroline
While the online festival was interesting enough, nothing can beat live performances and that's what Bloomsday in Dublin really is - it's a day of street theatre. Hopefully by next year we'll get things back on track because, of course, it will be the centenary of the book being published. 2022 will also see Dublin host the international James Joyce Symposium. 'Joyceans' from all around the world will be looking to gather in Dublin – so, as I said, hopefully we'll be back to normal or some sort of normal.
What would a typical 'Bloomsday in Dublin' look like?
Ordinarily we would begin with one of the annual Bloomsday breakfasts in the James Joyce Centre, with sittings at 8am, 10am, and 12pm. There you would enjoy a traditional Irish breakfast – the soda bread, Denny's sausages (that are mentioned in 'Ulysses') and all that kind of stuff. There would also be performances, with actors coming in and re-enacting scenes from the book in costume – but of course everybody else is encouraged to get dressed up as well. It's quite the brilliant way to start the day – and then when the breakfasts are all finished, there would be bus tours and walking tours to the various Joycean spots around the city.
Photo Credit - Bloomsdayfestival.ie
Of course, the Martello Tower in Sandycove features highly on Bloomsday – it's a fantastic place run entirely by volunteers 365 days a year. The Martello Tower would also include Joycean-themed performances by singers such as Noel O'Grady (widely known as 'the voice of Joyce') whose sublime renditions would bring a tear to the eye; as well as various people doing readings from 'Ulysses' - it really is one of the most prominent features of Bloomsday.
Picture Credit - IrishTimes.com
My own experience would start at the Joyce Centre, then off to Martello Tower, and back into town to meet up with people (usually at Davy Byrnes), where I would go for the traditional Gorgonzola sandwich (or perhaps just the Burgundy). There would also be readings and a bit of a party scene up at Sweny's pharmacy as well, which is featured in the Lotus Eaters episode where Bloom buys the famous lemon soap (still available today!).
There have also been performances at the National Library of Ireland in recent years featuring the Coro Italiano from the Italian Cultural Institute here in Dublin as well as some of the best opera singers from Teatro Verdi in Trieste - Joyce's 'seconda patria'. Late afternoon has, in recent years, brought me to the Bloomsday Garden Party at Aras an Uachtaráin, where Irish president, Michael D. Higgins hosts and pays tribute to the work of James Joyce and myriad other writers and artists. The evening's main event would be the Bloomsday lecture (featuring famous people such as Stephen Fry and Senator David Norris in conversation), followed by a shot walk to the Teachers' Club on Parnell Square where we normally end up the day with Joycean songs, more readings and just a bit of skit really. Essentially, you'd be on the go from eight that morning and crawl home at maybe two the next morning - a bit like Leopold Bloom himself actually.
Bloomsday has really blossomed into Bloomsweek these days – so it's more of a week-long festival now, a bit like St Patrick's Day. Any excuse at all is good enough for us!
What makes 'Ulysses' so special for you?
I first encountered 'Ulysses' at college and to be honest, I wasn't really drawn in at all because it was taught in a very disjointed manner. We got random episodes 'thrown' at us rather than studying the entire book, which to me is like tuning in half way through a movie – you're not really going to get it. I just thought "Jeez this is a bit weird" and I didn't really get it at all. Then, during my Masters in Anglo-Irish literature at Trinity, I received my first full on exposure to 'Ulysses' and I just thought - this is brilliant!
I think the older you get the more 'Ulysses' means to you because you're bringing all of your life experience to it. It really is the kind of a book that lends itself to everybody's personal experience. When you think about some of the issues that are raised in the book, issues about colonialism, gender representation (an area that I really love to focus on), women in Joyce in general, antisemitism, we all focus on our own areas of interest – bringing our own experiences to our understanding of the novel.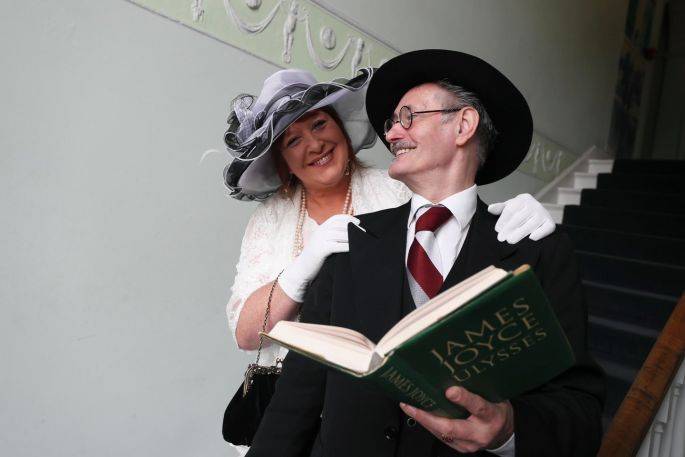 I also love the musicality of Joyce's language and I think 'Ulysses' is the most amazing book ever written in terms of language. I sometimes think that it's almost like this massive musical that's just waiting to be performed.
Could you tell us about your 'Ulysses for All' course?
Well, I was at a lecture by Declan Kiberd, always a rich and multifaceted experience as he would draw all the strands of the book together - bringing in history and philosophy and literature and so much more. During this particular talk he spoke about how 'Ulysses' had been appropriated by academia and how it was wrongly perceived as an elitist text.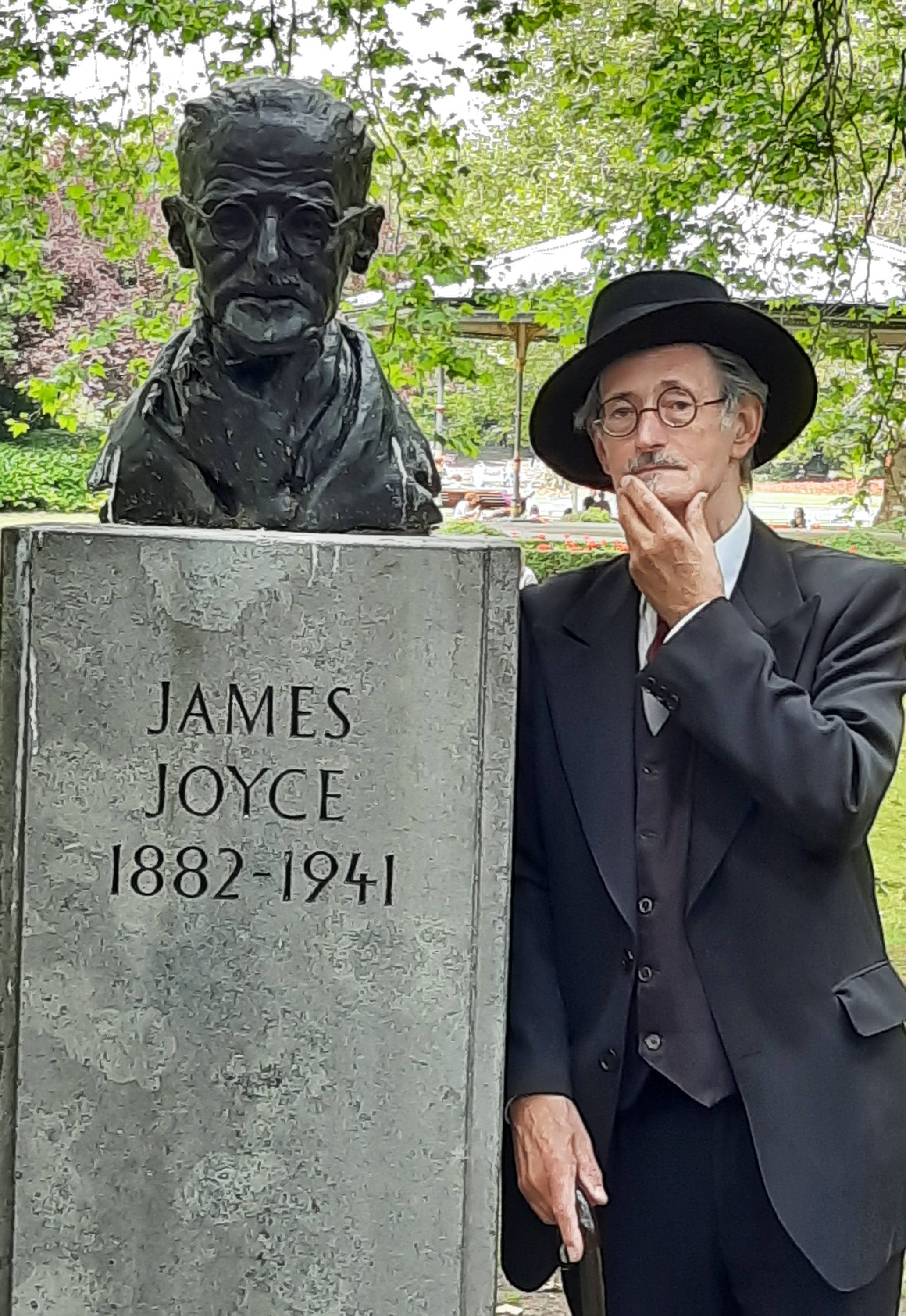 Kiberd's words were buzzing around in my head for a long time and, always up for a challenge, I thought – "No". We had to give this book back to the ordinary everyday man and woman, we had to make people understand that you don't need to have a PHD to read 'Ulysses'. And so, I came up for that concept of 'Ulysses for All' and we took it for a 'test drive' back in 2013 at the James Joyce Centre. 12 people showed up and we thought that was fine and it was great fun. Since then, it was officially launched in 2014 and we've just been inundated. We've literally had to say – "sorry we're full we can't fit anymore in".
I never wanted the weekly reading sessions to be like a lecture. I wanted a round table experience where everyone brought their own readings and interpretations and that's what we had. Up until this year we would take 23 – 25 readers, which we thought was a manageable number for everyone to have a voice and an input. Then, of course, covid struck and we had to cut our reading short last March, but the same class resumed online in Autumn - which ended up working really well.
So, we did it again, and the response has been phenomenal. We literally have people from Canberra, Melbourne, Toronto, and all over various parts of the US, UK and Europe. Some of them are getting up at ungodly hours, having breakfast at 4am or studying 'Ulysses' on their lunch break… it's been absolutely mental.
Of course I'm dying to get back into the James Joyce Centre and the intimacy of meeting people around the table again, because you can't beat that, but now we've unleashed a bit of a monster with the online thing - so I imagine that will probably continue as well. It shows that 'Ulysses' is popular, and people are willing to take the plunge and give it a go. I also think the best way to read it is with a group; we've had taxi drivers, lawyers, scientists, teachers, and people from all walks of life; and really, we're getting their expertise and insights - it's just brilliant!
Do you have any advice for our Irish at Heart members who are starting 'Ulysses' for the first time?
I would say read episodes one & four – as the book really has two beginnings. It's eight o'clock in the Martello Tower with Stephen and eight o'clock in Eccles Street with Bloom – which are two nice, short, and straightforward chapters. Then I would go to chapters two and five – which takes us to school in Dalkey with Stephen, and off to the post office with Bloom as he collects his letter from Martha Clifford. These events also happen simultaneously, so you can imagine you're watching a movie as you're reading it. Then you can go back to Proteus, by which time everyone has built up a bit of stamina before they hit that ineluctable modality of the indecipherable (as I like to call it) that is the third chapter of 'Ulysses'. You should also consider the audio version, there are wonderful options to choose from and the one from RTE is free to download. A lot of people feel that if you listen to it first and then read it – it's kind of like sound before symbol – then it settles a lot easier. If you want a guide by your side Terence Killeen is your man with 'Ulysses Unbound' – one of the most straightforward and accessible guides there is!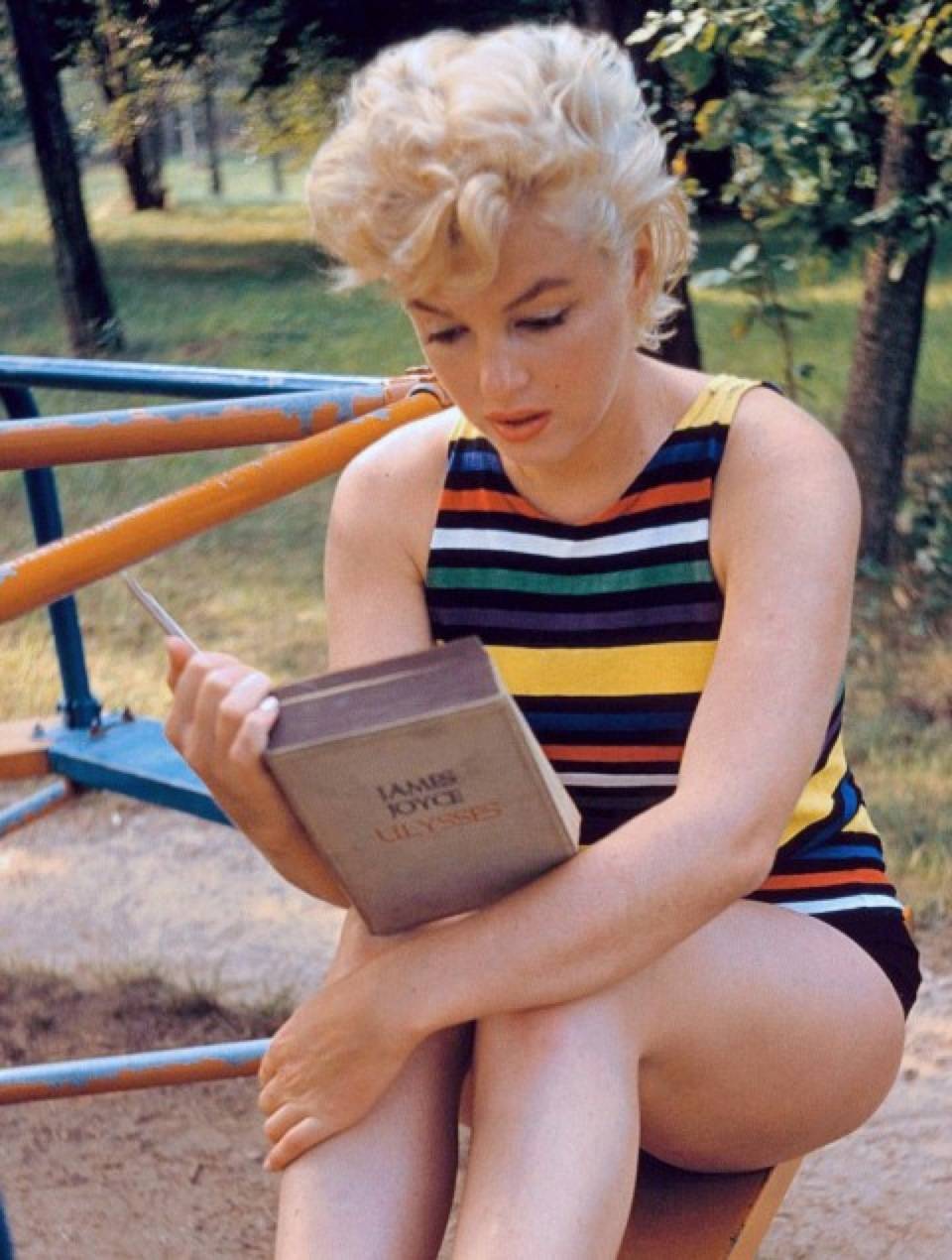 Marilyn Monroe reading Ulysses - Eve Arnold
Any 'Ulysses' haunts in Dublin that you feel a particular connection to?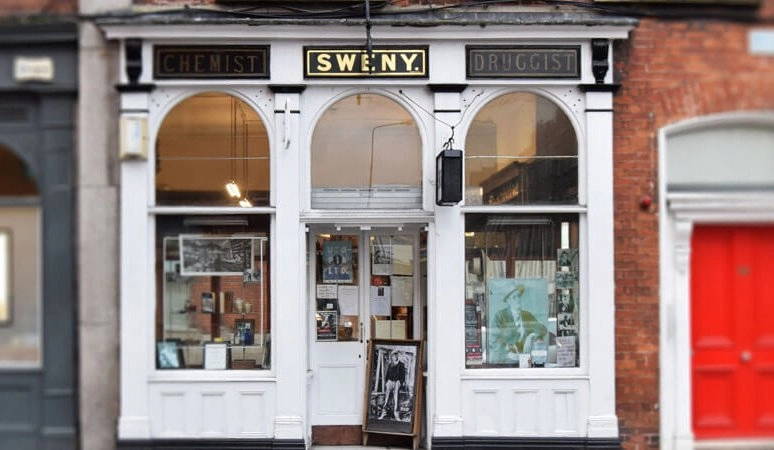 Picture Credit - Sweny.ie
Sweny's Pharmacy. When you go in today it's like stepping back in time - it's like a time machine. Everything is exactly as it would have been back then in 1904, and apparently Oscar Wilde worked in the pub across the way from it, Kennedys. I like Sweny's for the atmosphere and anytime I'm bringing students on a literary walking tour in Dublin we always stop in there to see PJ, who is quite a character.
You need to check him out – he looks like the scientist from 'Back to the Future' with his shock of white hair and lab coat, and he reads Joyce in six or seven languages. The man is a genius! He'll also pick up a guitar and perform a song when you're in – sure, where else would you get it?
Also, Howth Head. On a summer's day going up there among all the rhododendrons… it's like heaven when you're looking down at Dublin Bay. This is the spot where Molly and Bloom had the lovely seedcake episode – mentioned in the final lines of Molly's soliloquy.
What's your personal favourite part of Bloomsday?
What I like most is that sort of 'beat on the street'.
It's like a heartbeat, a pulse going through the streets of a normal Bloomsday, because people are out and they're celebrating - of course not everyone has read the book, but they don't let that stop them. There's just that sense of celebration and camaraderie that I don't know exists with any other book, in the world ever, you know? I can't really describe it in words but there's definitely a kind of palpable feeling of celebration that's almost tribal. It's as though these people are with their own – like a sense of community – but so much more.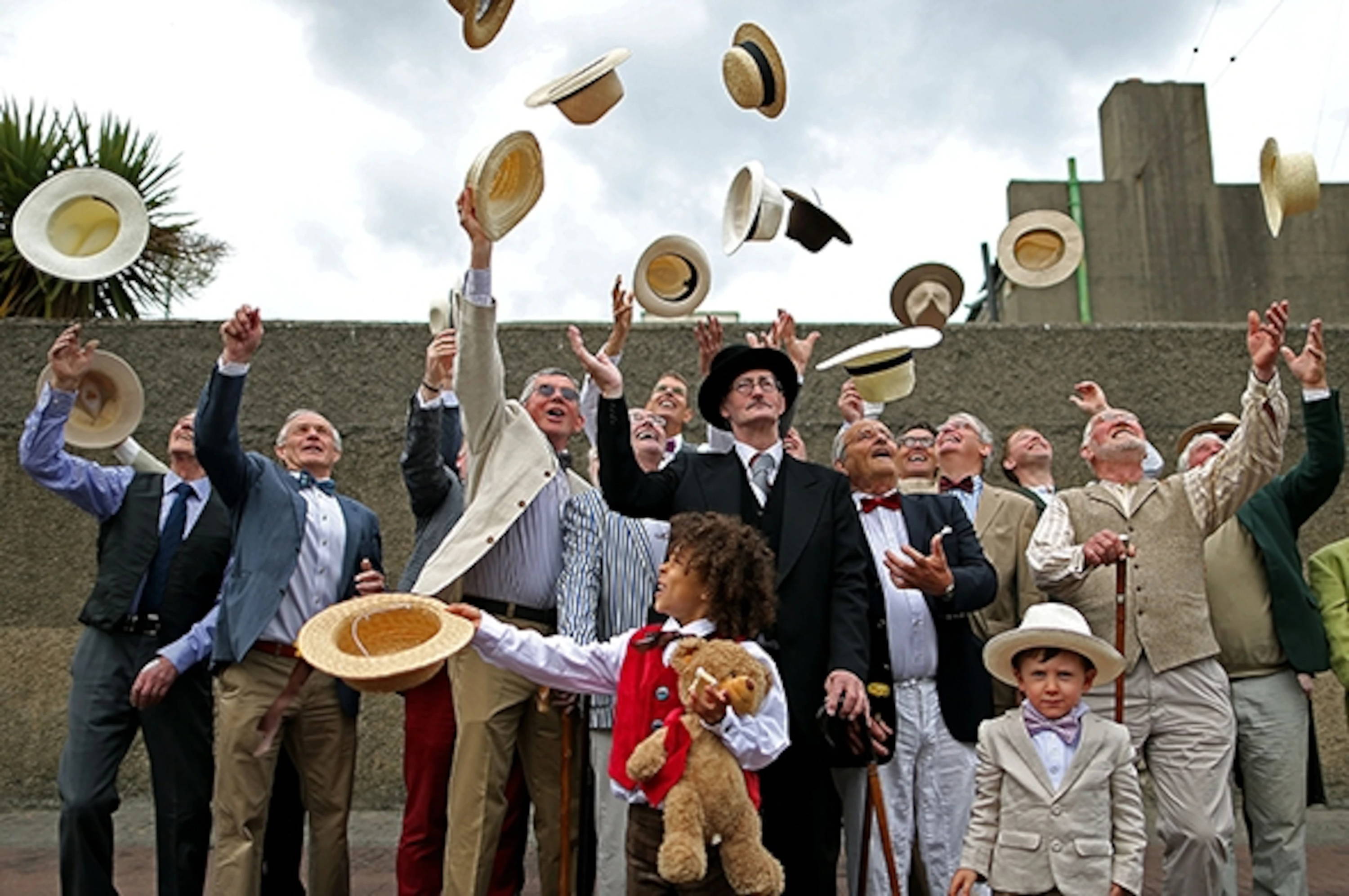 Picture Credits - NationalGeographic.com
I know it sounds ridiculous, but there are no words to describe that feeling - and that's what Bloomsday is for me.
[Personally, I do rather understand Caroline's description, as it's how I feel about all of you – my Irish at Heart family! I can't wait until we can all experience a true Bloomsday in Dublin again, but in the meantime, you can always sign up to the next Ulysses For All course – run by the lovely Caroline herself.
Will you be giving James Joyce's masterpiece a go? Tell us in the comments below!]