Farms to Visit in Ireland
Being a Dubliner through and through, I can't lay claim to the life of a farmer, but like most Irish city children – some of my fondest memories of family holidays were spent on Irish farms in the country.
Many a summer was passed surrounded by clucking hens, adorable donkeys and even a feisty goose (which I have vague recollections of being chased by…). Everything was an adventure to us back then, from going on missions to collect hidden eggs to reaching the summit of mountainous haystacks and bravely splashing through the muddy puddles with our trusty welly boots.
Now that I am an adult I can safely say that these were some of my most cherished moments of my childhood, so I thought I would gather a list of some farms in Ireland where you and your family can make your own memories. All of these farms offer their own unique experience, with each being authentically Irish.




Airfield Estate
If you're really more of a city dweller, why not tip your toe into farm life with Airfield Estate in Dundrum – just 15 minutes from the heart of Dublin.
Get in amongst the agriculture with organised farm activities such as egg collecting, herd milking and animal feeding as you learn about Airfield Estate's sustainable approach to farming and community values.
Once you've acquainted yourself with the farmyard residents (don't forget to visit the adopted donkeys Conal and Carroll) you can enjoy the slightly less rural pursuits on offer – such as taking a stroll through the delightfully diverse gardens, exploring the heritage of the farm's benefactors Letitia and Naomi Overend, or getting a taste for farm life at the Overends Kitchen – serving up sumptuously seasonal sustenance for all food lovers. There's even a Wine Club on Friday evenings to really bring out those farm flavours!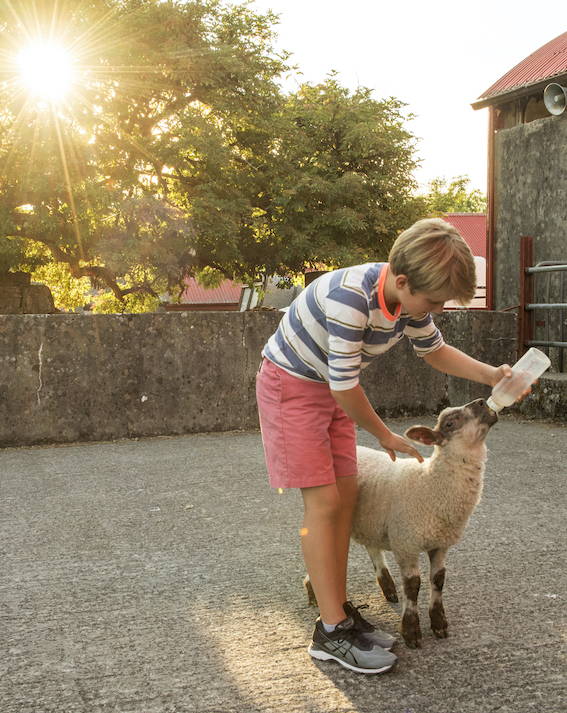 Rathbaun Farm
If it's the lure of a rustic homecooked meal that's piquing your interest (and it's definitely an integral part of the experience) then the warm hospitality of Rathbaun Farm in Galway could be an appetising choice. Depending on what time of day you choose for your visit, guests can book in for a traditional Irish breakfast, lunch or dinner to complement their tour of the classic sheep farm.
On your visit, Fintan will take you through the day in the life of a farmer from sheep shearing, lamb feeding and herding (accompanied by his work colleague Ted the border collie). All questions are encouraged, as visitors gain insight into both the historic workings and contemporary culture of farm life.
To round it all off – tour groups are treated to a hot cuppa and a plate of freshly prepared scones, cream and jam in the 250-year-old thatched roof cottage. You can even opt to don an apron and learn how to make them yourself – a useful skill to take home from the Emerald Isle!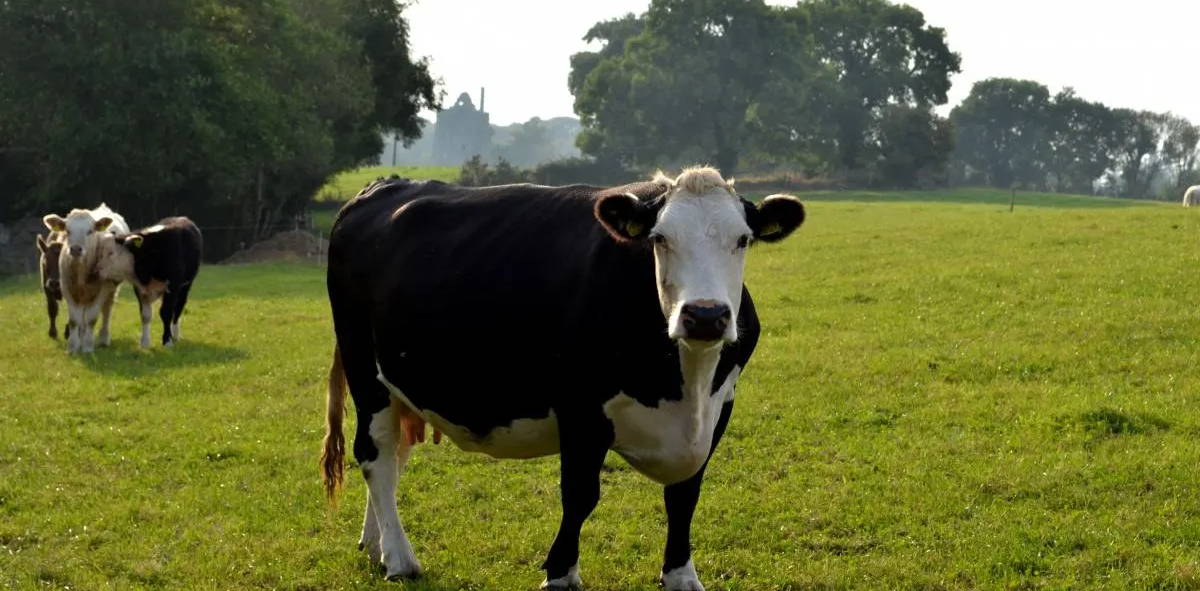 Hazel Fort Farm
Co. Kenny is home to the wonderfully family friendly Hazel Fort Visitor Farm. Both kids and adults will love the farm quad tour, which takes a scenic journey through fields and woodlands meeting a few farm-animals on the way. Participants can even get a bit of hands-on experience as a farmer, with a shot on one of the hydraulic diggers.
Being located in such a beautiful part of the world, you won't be wanting to leave Hazel Fort Farm in a hurry – and luckily you can secure onsite accommodation in one of their charming guesthouses.
While you're there you can explore the banks of the River Laune, discover the history of the 12th century Ballymalis Castle and take a trip into the bustle of Killarney town. From water sports to live music – it's a family holiday with a bit of something for everyone.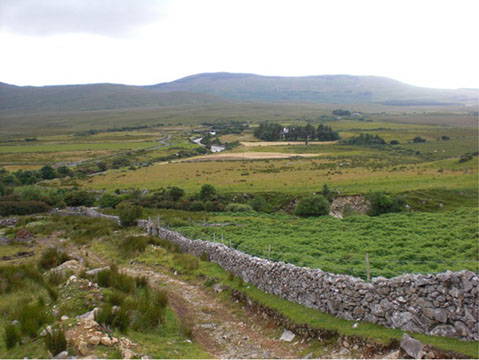 Glen Keen Farm
Stretching over 5,500 acres, Glen Keen Farm is one of the largest of its kind in Ireland. Nestled in a valley between the Sheafrey & Mweelrea Mountain ranges, the award-winning farm on the Wild Atlantic Way is steeped in history, adventure, and natural beauty.
Visitors can opt to enjoy some of the many activities on offer, such as traditional turf cutting, wool dying, and spectacular guided tours. The stunning landscape is not just a pretty picture, but rather a living canvas of the Irish heritage that has been written there over the centuries.
Visit preserved archaeological sites that date back more than a millenium, walk along the unharvested potato ridges from the years of the Great Hunger, and discover Bronze Age ring forts and ancient burial grounds.
With an area more akin to a national park than your average working farm, you'll never tire of things to do and see at Glen Keen, so it's just as well that they offer a beautiful rural farm cottage for holiday rentals for those of you who want to spend a bit more time soaking up the surroundings.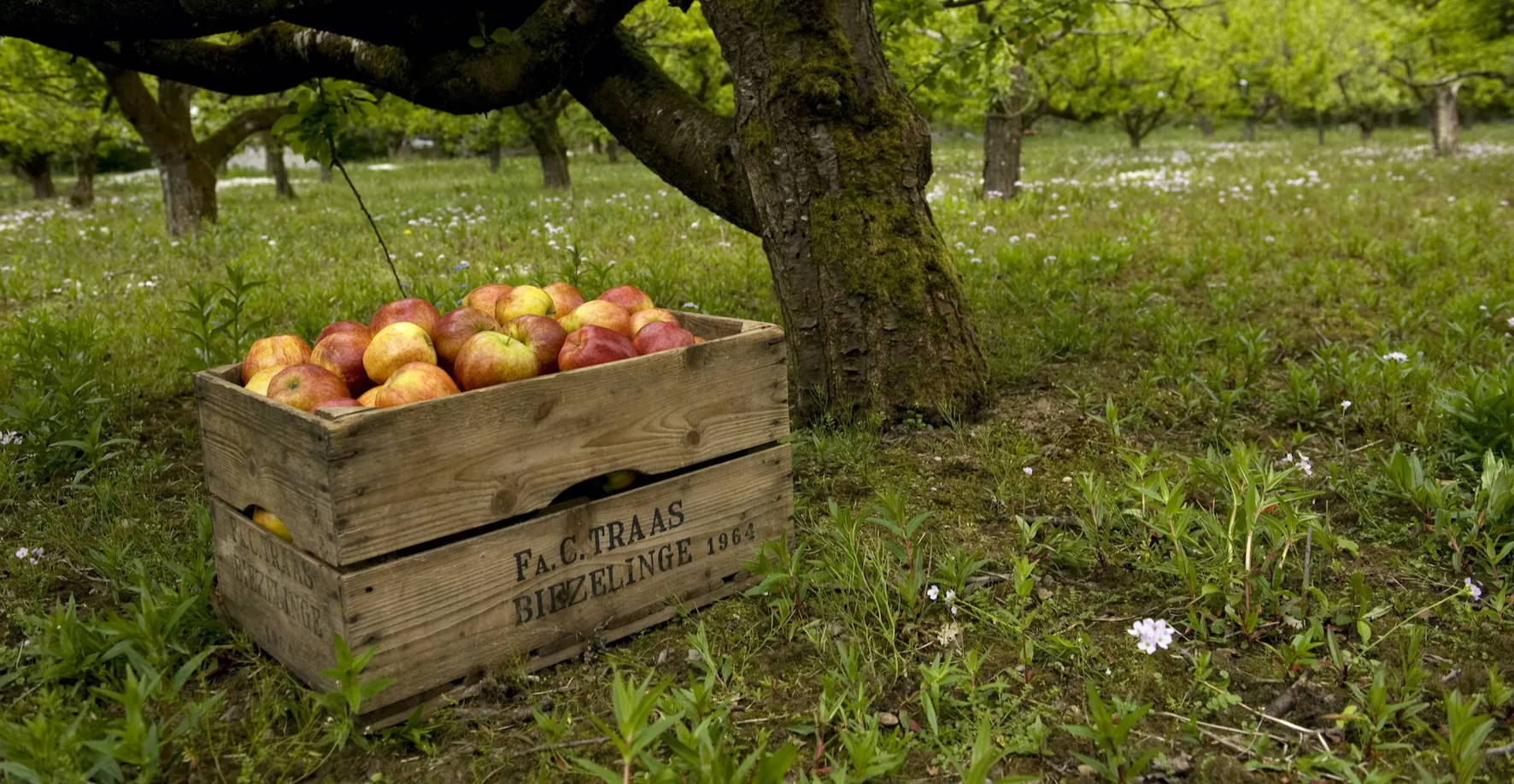 The Apple Farm
If a guesthouse seems a bit on the tame side, then there are plenty of farms that offer opportunities to take your accommodation further into nature.
One such site is The Apple Farm camping and caravan park in Tipperary, which is generally open for visitors from May through to September. As the name would suggest, you won't find many animals to pet on this particular farm – but you can indulge in a tasty selection of fruit products yielding from the wonderful orchards that surround you – including fruit juice, jams, and homemade cider.
You'll get the best of both worlds on a camping trip here, with a beautiful backdrop to pitch your tent or van, and just enough amenities to keep you sane on a family camping trip! Think hot running water, a fully equipped camper's kitchen and even a full-size tennis court.
You'll feel right at home from the very beginning here as, in a show of true Irish hospitality, all guests are welcomed with a bottle of the farm's award-winning apple juice.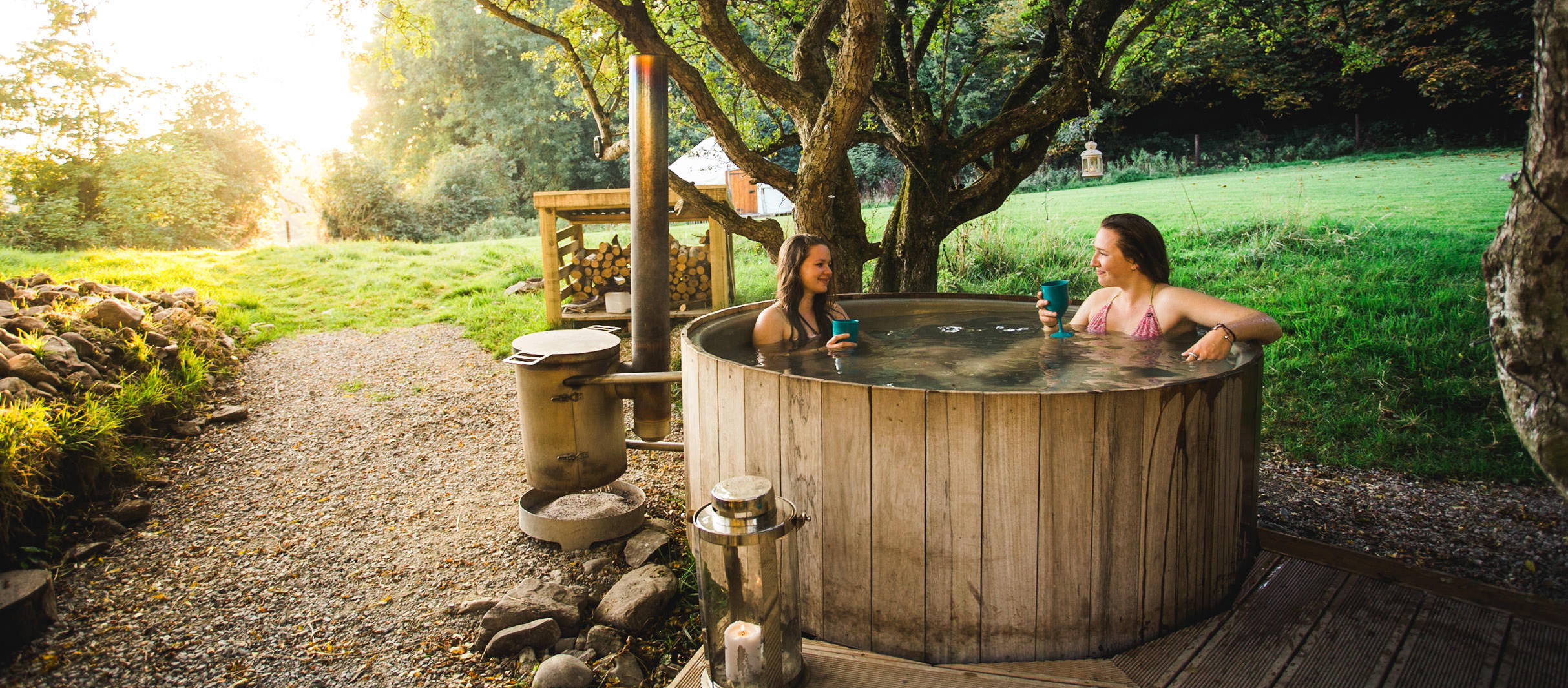 Rock Farm Slane
If tents and caravans seem a little bit out of your comfort zone, you can always add a touch of luxury to the great outdoors with glamping at Rock Farm Slane.
The Co. Meath farm offers a selection of shepherds hurts and yurts, in tree-lined meadow which overlooks the dramatic outline of Slane Castle. Everyone from solo travellers to wedding parties are welcome, with facilities such as an outdoor hot tub, clay pizza oven and iPad docking stations readily available.
Once you're settled in the lap of the luxury, the farm itself is well worth looking into. Specialising in organic produce, Rock Farm Slane produces appetising hampers stuffed with meats, cheeses and the freshest of vegetables which can be enjoyed during your visit or taken home for later.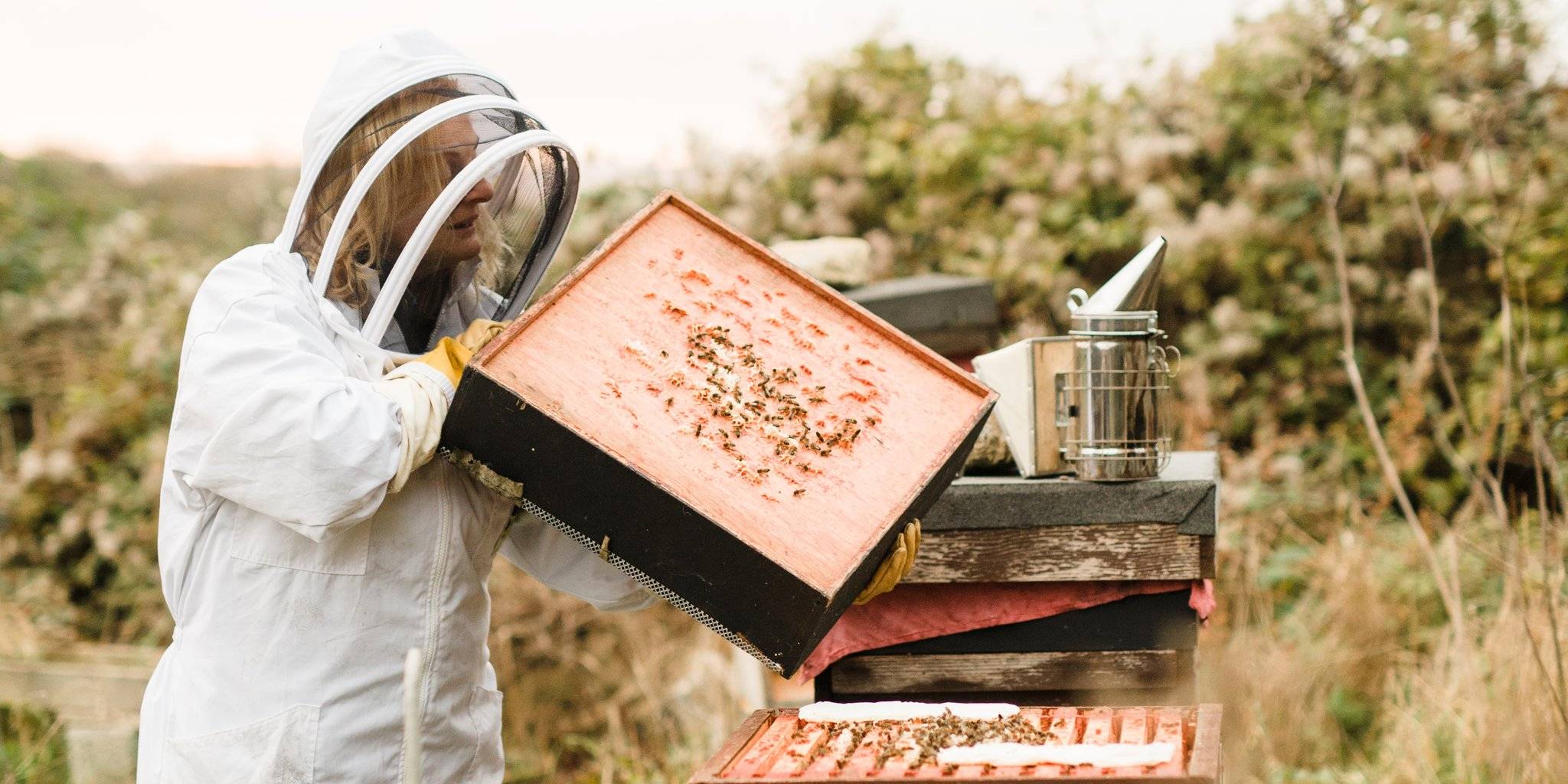 Brookfield Farm
Now to finish off with something sweet, namely Brookfield Farm in Tipperary, which is famed for its organic and sustainably produced raw honey.
As well as the gorgeous golden nectar, the farm also sells little aromatic luxuries, such as beeswax candles and lip balm. The busy bees at the farm operate a little differently than most and offer Hiveshare opportunities, allowing customers to invest in the upkeep of the bees - receiving a share in the delectable products that are produced as a result.
You can attend open days at the farm (which also organically rears a small flock of lambs) to discover farmer and beekeeper Ailbhe Gerrard's unique way of working, and if you're a Hive share subscriber then you'll receive an official invite to the annual Honey Celebration – featuring refreshments, hands-on demonstrations, honey tasting and more!
Those of you who are seasoned Irish at Heart subscribers will already have experienced a touch of Brookfield Farm – with the beautiful Beeswax Dipped Candles that were included in last June's Flora & Fauna box!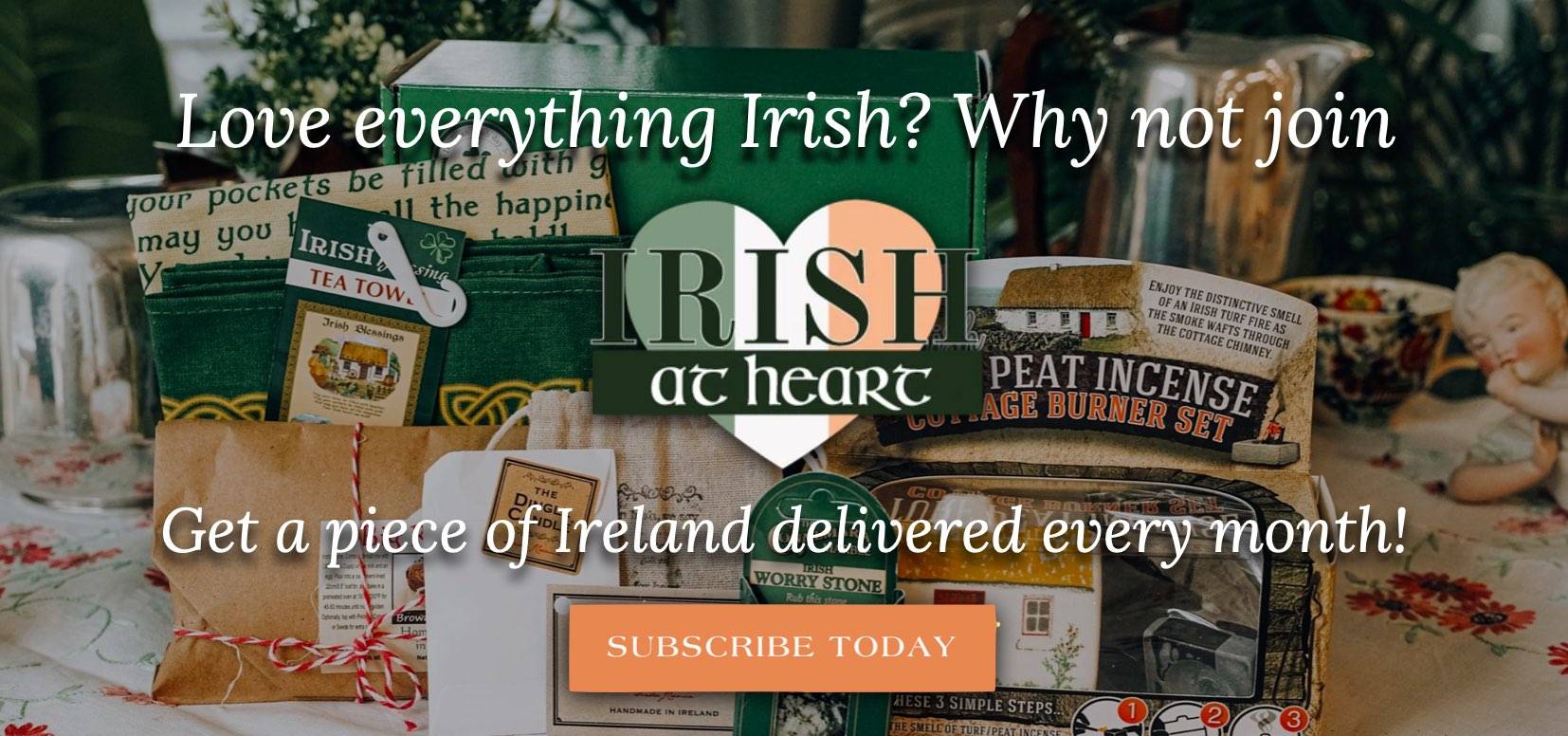 ---
2 comments
---
---