Still not quite sussed out a present for Father's Day? Never fear, Irish at Heart have done all of the hard work for you!
We've gone to the liberty of wrapping up the perfect Father's Day offering for you, with our very special limited-edition box. Inside you'll find a true trove of treasures, that cover every little bit of his perfect day. From a deliciously scented tobacco candle, to a fiery hot jar of jalapeño jelly – there's even a book of (notoriously tricky) Irish Times crosswords to exercise that brain of his. There's a total of six carefully curated gifts that are guaranteed to put a smile on his face, and bring him that little bit closer to life on the Emerald Isle.
Of course, every dad is different (that's what makes them so special!) so if a cozy afternoon by the fire isn't really his style – we've laid out a gift guide to address some other fatherly characteristics. There's always a little something for everyone, as long as they're Irish at Heart of course!
If He's Never Out of the Kitchen
For those of you whose dads are a bit of a dab hand at dinner, we've got plenty of ingredients that you can mix up for the perfect present. No chef is complete without a trusty tea towel draped over his arm, and you can really let his personality shine through with a choice of a classic Jando Hook Lighthouse print, or a cheekily sloaganned "Feck It, Sure It's Grand" number.
Of course one man's mess is another's immersive cooking experience, but if your Dad's a tad on the untidy side you can at least protect his clothes with one of our Ulster Weavers cotton aprons – the after dinner dishes we unfortunately can't help you with…
Last but not least, introduce some presentation flair to breakfast, with gorgeous little wooden egg holders from Caulfield Country Boards Egg Holders that will add a lovely touch of rustic Irish charm to his morning meal.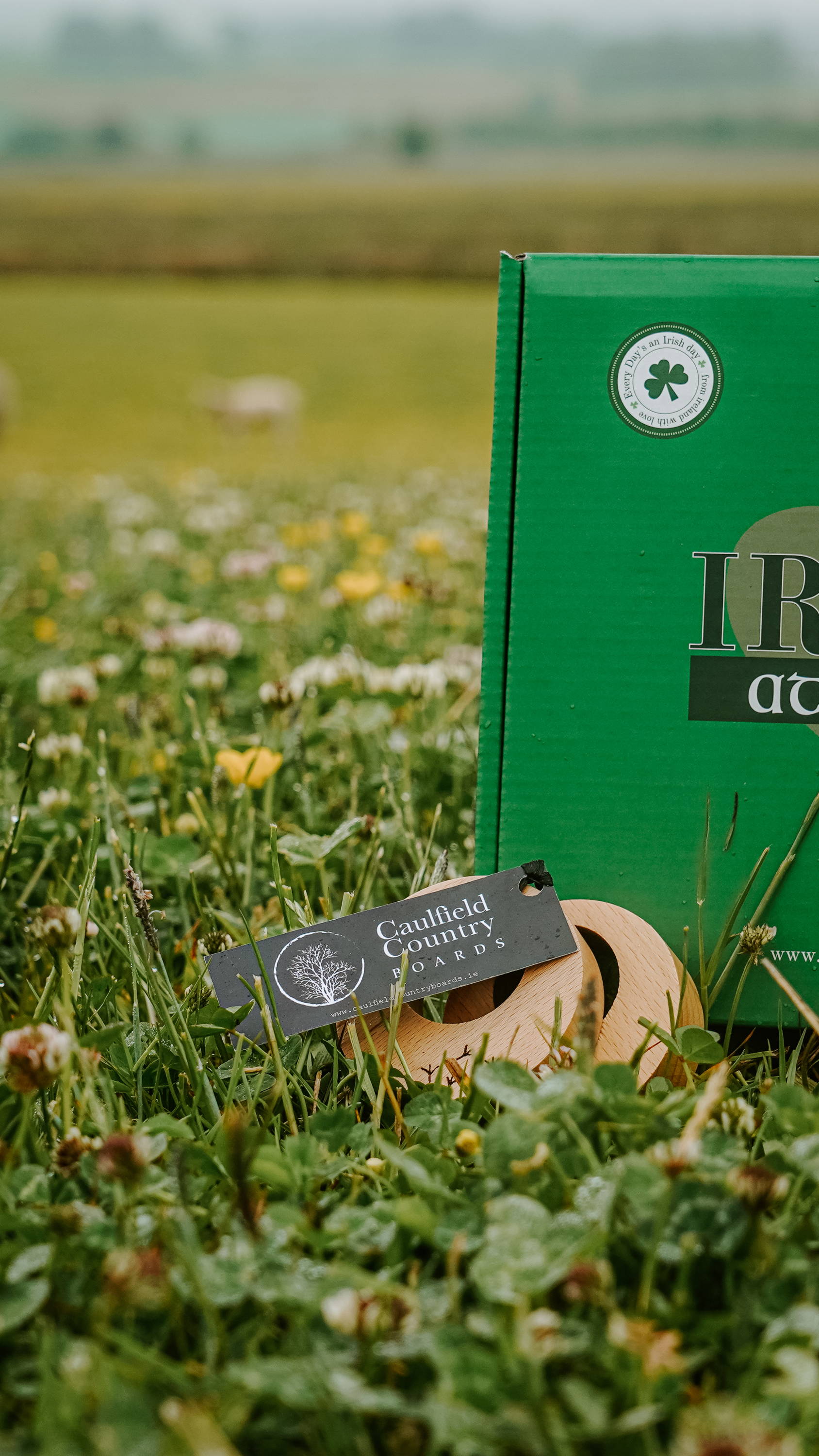 Each month we choose a wonderful theme to base our product curation around.
Whether it's Dublin, The Wild Atlantic Way or St Patrick's Day, we strive for every box to have something wonderful to wear, a gift to share, a treat to eat and a treasure to live in your home.
Every month we work with
fantastic small Irish
businesses; so no matter where you are in the world, you're helping Ireland!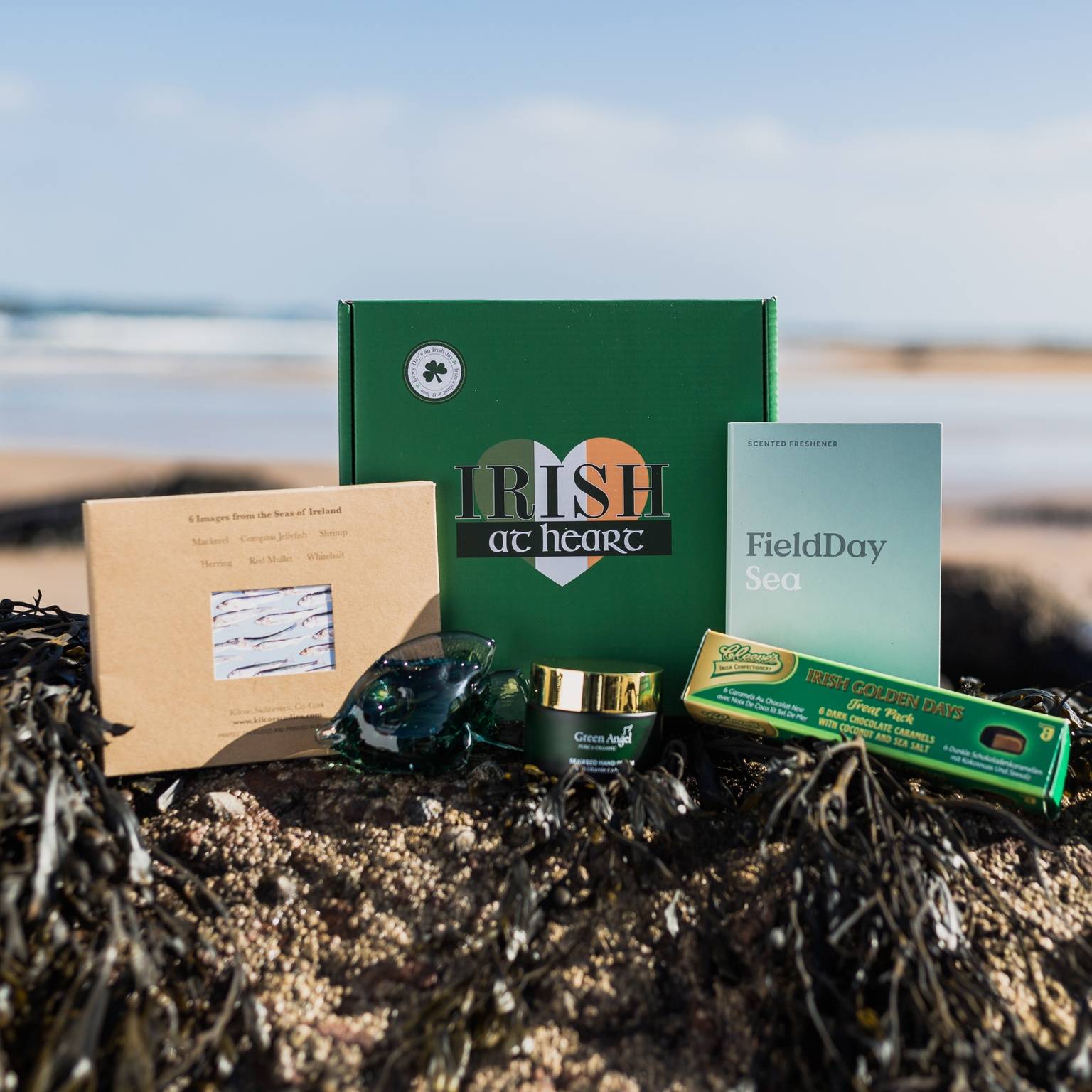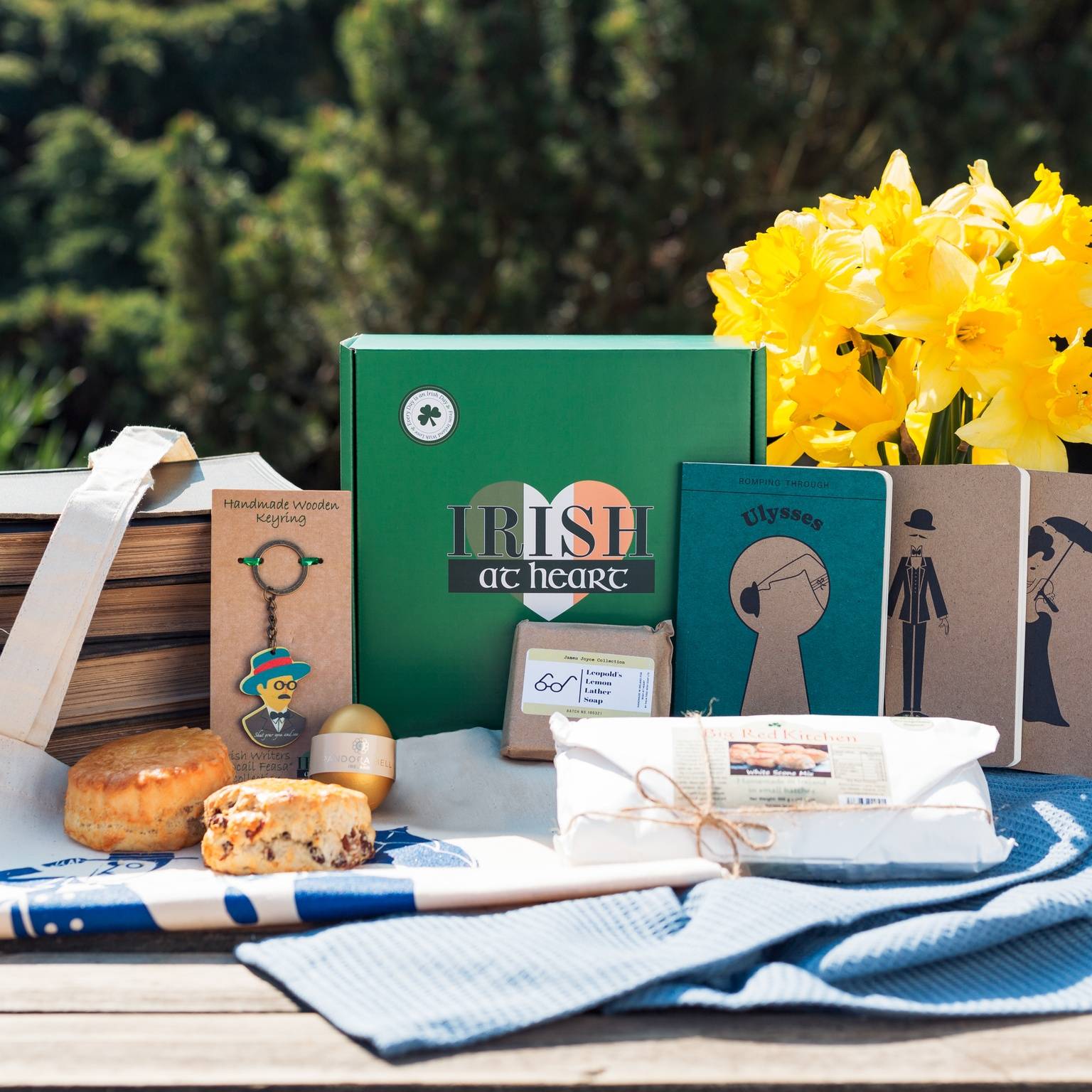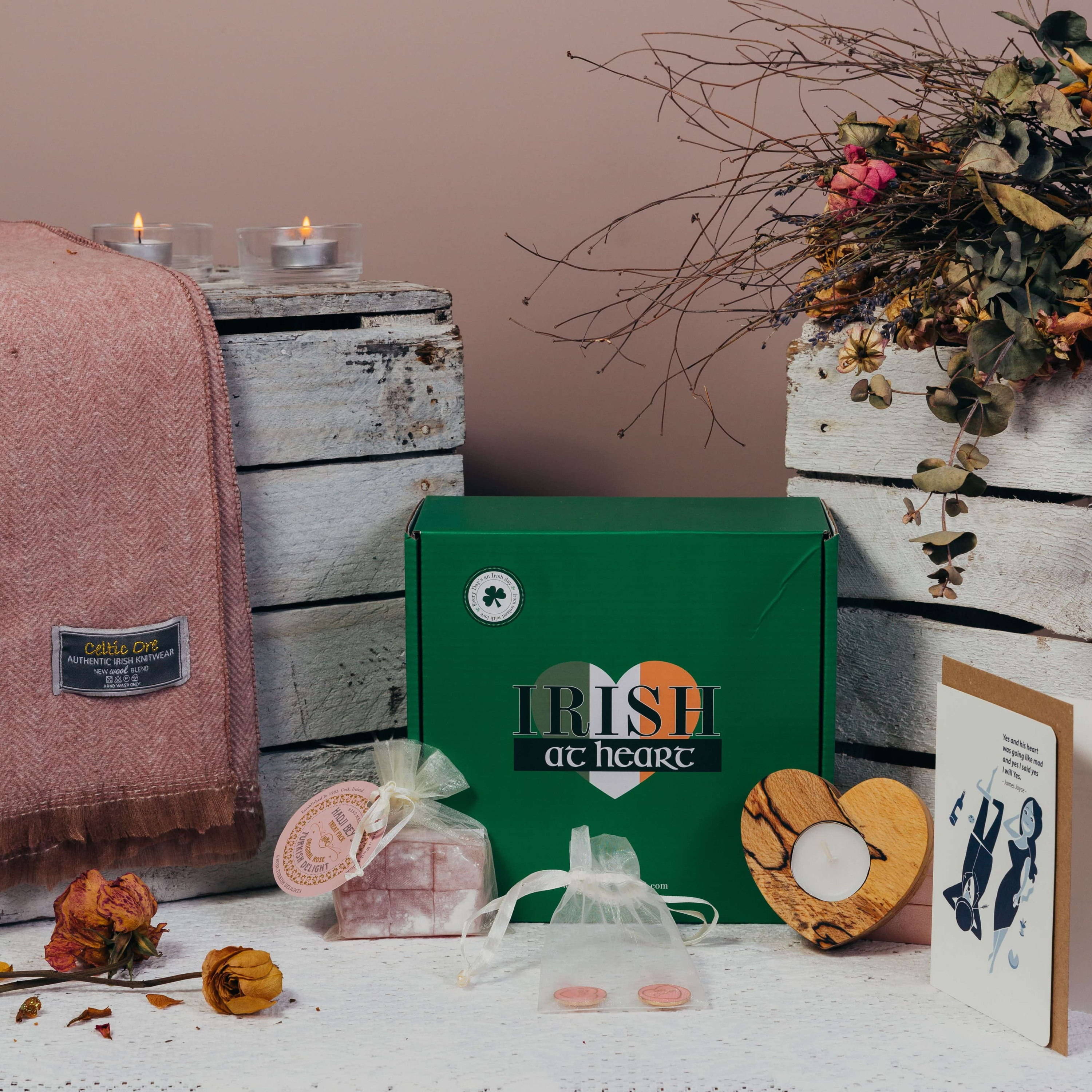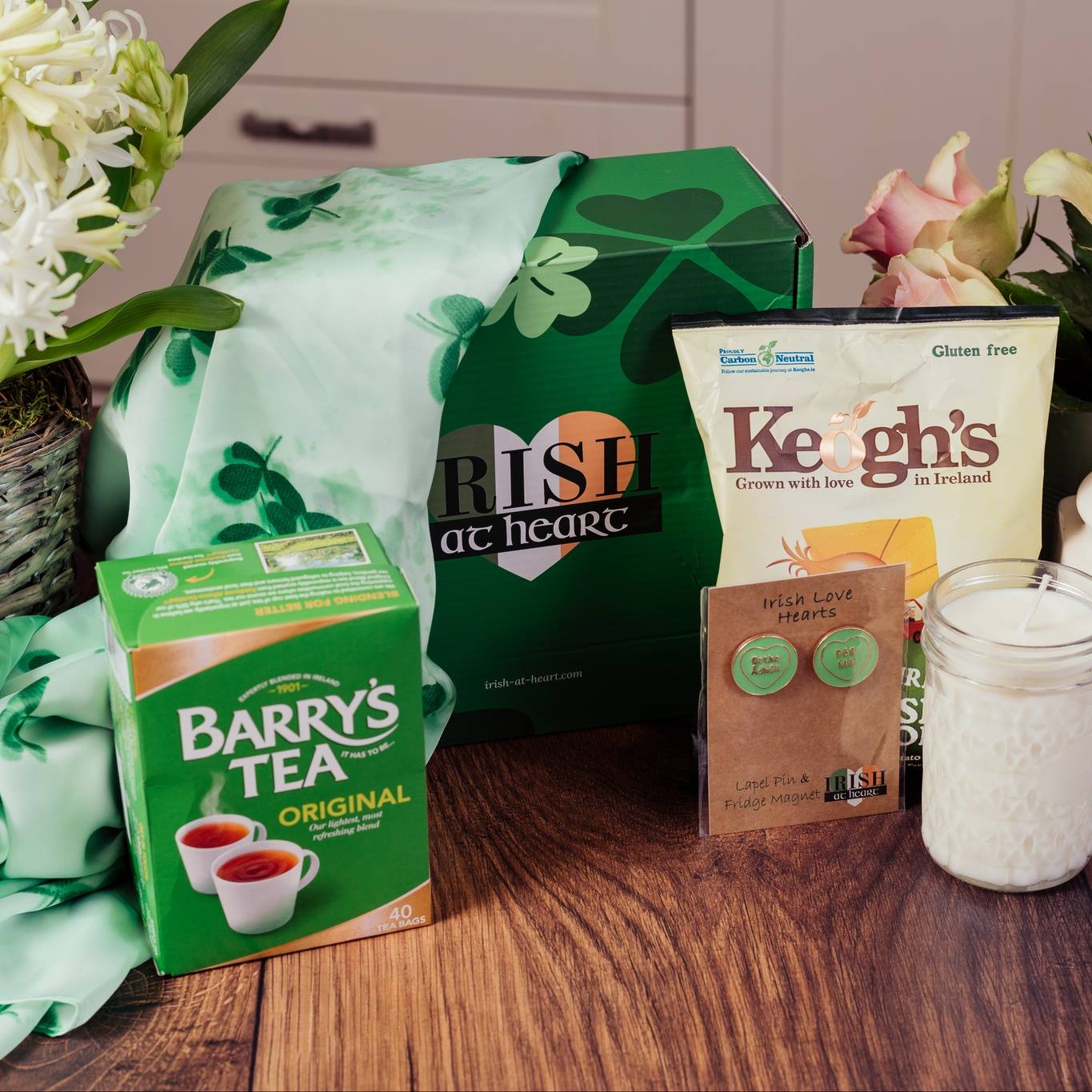 For some dads it doesn't matter how old their children get, they're always going to worry about them – so this father's day why not put his mind at ease with a handmade Worry Monk sculpture made by Kilkenny's Jerpoint Glass.
If he's one of these guys that's just bursting with ideas, this stunning hardcover notebook from Duffy Bookbinders is just the place to jot down notes for his debut novel, records of his renowned recipes, or simply just a list of things he's got to do on a daily basis. Of course, if he's more of a reader than a writer then you could always give him the gift of the gab with this book of Irishism's by Ronan Moore – aside from anything else it might give you a bit of a break from all the dad jokes!
For Those With a Sweet Tooth
If your dad has literally always got his hand in the biscuit tin (or cookie jar, depending on where you hail from) give him something worth searching for with these beautifully buttery Viennese biscuits – which have been decadently drizzled with the richest milk chocolate.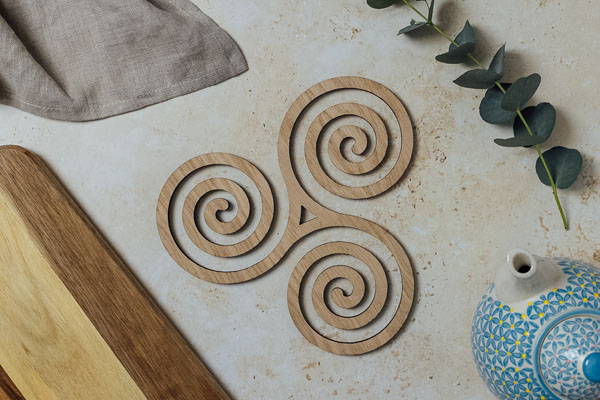 Still not sweet enough? Upgrade his cuppa with the award-winning, melt in your mug milk and white chocolate spoon from ÓConaill's. Simply swirl it around in hot milk for the most velvety and delicious hot chocolate that he's ever experienced. On second thoughts… it may be beneficial to buy a batch of these – to be handed out on special occasions!
Hopefully you've been inspired by these treats from the Emerald Isle, and if all else fails – you can't go wrong with an Irish at Heart subscription, which will drop a little piece of Ireland onto his doorstep each and every month. You can even claim it for his birthday as well if you happen to forget that later on in the year…
Subscribe to Irish at Heart
If you enjoyed reading this blog post, I'm sure you will love Irish at Heart subscription box! Each beautifully curated themed box is full of unique, handmade gifts from Ireland's finest creative talents and small independent businesses. Subscribe with the code below and receive your very own Irish gift box!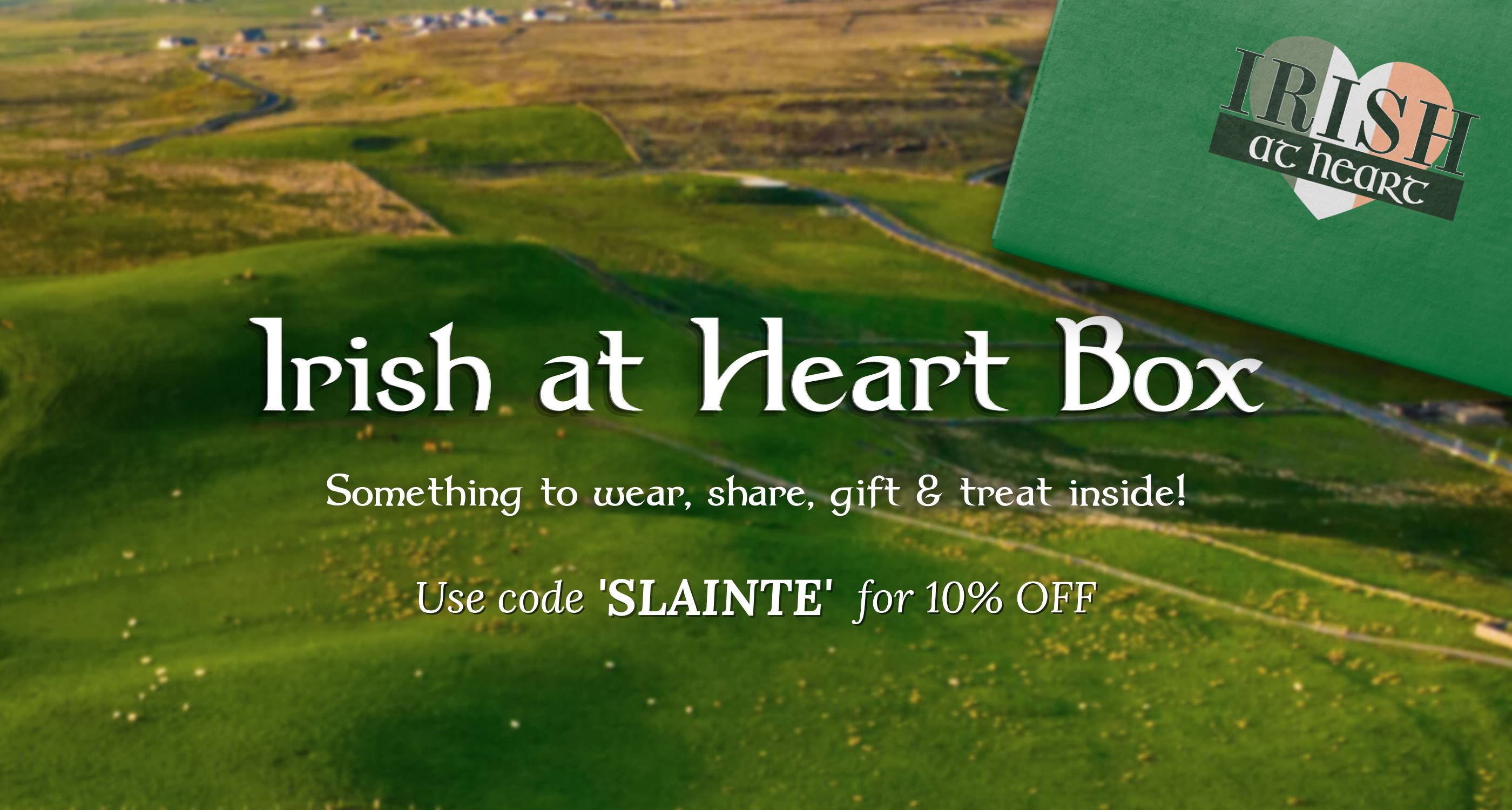 ---