The Twists & Tales of the Harvest Knot
Our theme for our August box is the wonderful Celtic festival of Lúnasa, which is a celebration of the harvest, the seasonal shift between summer and autumn, and all the lovely Irish traditions that go along with it.
I have been planning the items in this month's little green box for quite a while now and, just like the harvest time itself, now the time is ripe for all that hard work and anticipation to come to fruition for my lovely Irish at Heart work.
Lunasa (also spelt Lughnasadh) takes its name from the great Celtic god and warrior Lugh, who plays a prominent part in the mythology of Ireland. Famed for his skilled craftmanship, Lugh is a fitting figurehead for Lúnasa's heritage and traditions, which have a wonderfully artistic twist to them, including my very favourite autumn past-time – harvest knots.
In ancient Irish times the success of your harvest was not put down to environmental factors such as sunlight and rainfall, but rather there were thought to be various gods and goddesses who would in turn protect and wreak havoc on the crops. This is often where offerings of the first fruit came in – to appease these deities and tempt them to use their powers in your favour.
Overtime these beliefs morphed and changed (as stories often do) and eventually the Irish people spoke of a 'Harvest Spirit' which lived in the corn or the wheat and kept it safe and strong. When the actual harvesting begun of course the small animals which were hiding amongst the stalks would flee at the sound of the scythes – and those little foxes or hares were seen from of the corner of the farmers' eye, and presumed to be the spirit of the corn.
This is where the phrase "putting out the hare" comes from. As a matter of tradition a farmer would harvest his crops bit by bit – getting closer and closer to the centre – until all that was left was a final sheaf of wheat (or corn, etc.), where the spirit was presumed to be hiding (there was nowhere else to go afterall, the rest of its abode had been chopped down!). This lone crop was known as the Cailleach (meaning witch) and it had a very special (and rather dangerous) ceremony of its very own.
The community would come together and take turns to throw their scythe at it, in an attempt to cut it down. Each region had its own little quirks to the tradition – some cheering the successful harvester that felled the sheaf, some saying that they would be next to be married, or indeed cursed to a life without a spouse. Either which way that last fallen bunch of straw would be held aloft as the team of helpers made their way back to the farmhouse – ready to be crafted into a beautiful symbol of the harvest season.
This piece was generally singled out to be the centre-piece of the harvest feast, and so was coiled and plaited into an intricate design that could last for decades if it were to be properly cared for. The wheat was ALSO known as the Cailleach in its new form, and was said to house the spirit of the corn, where it could live on in peace for generations to come.
A rather less intricate but equally important crafting of the stalks took the form of the humble harvest knot (or bow). Every county and family would put their own twists into this autumnal adornment, but each one was a traditional token of love and could be kept or worn for the whole year as a charm of sorts. Courting couples even wore them in their buttonholes next to their hearts - declaring their love for all to see.
There were many ways to differentiate these knots from one another, not least of all in the varying degrees of intricacy that could be involved. Some even chose to add a flair of colour to their piece, with each shade of ribbon promising to herald different focuses for good fortune. Many of these colours linked directly to the harvest, such as brown for the earth, gold for wheat, green for corn and orange for the sun – but sometimes white was worn by young maidens as a symbol of purity, and red and blue held vaguer connotations of warmth and truth respectively.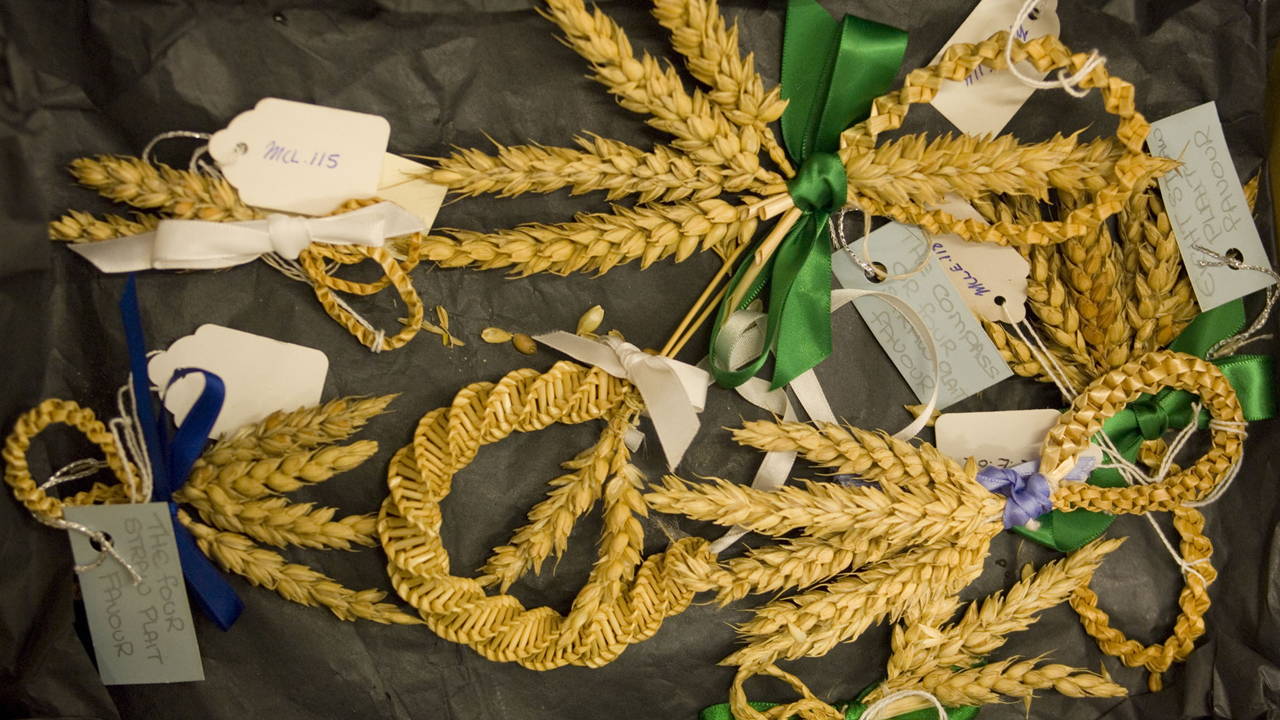 If you would like to try your hand at the ancient Irish tradition of crafting a harvest bow for a loved one (or perhaps even to keep for yourself – no judgements here!) I picked up some tips and tricks from the National Museum of Ireland for one of the simpler designs - the four strand compass harvest knot.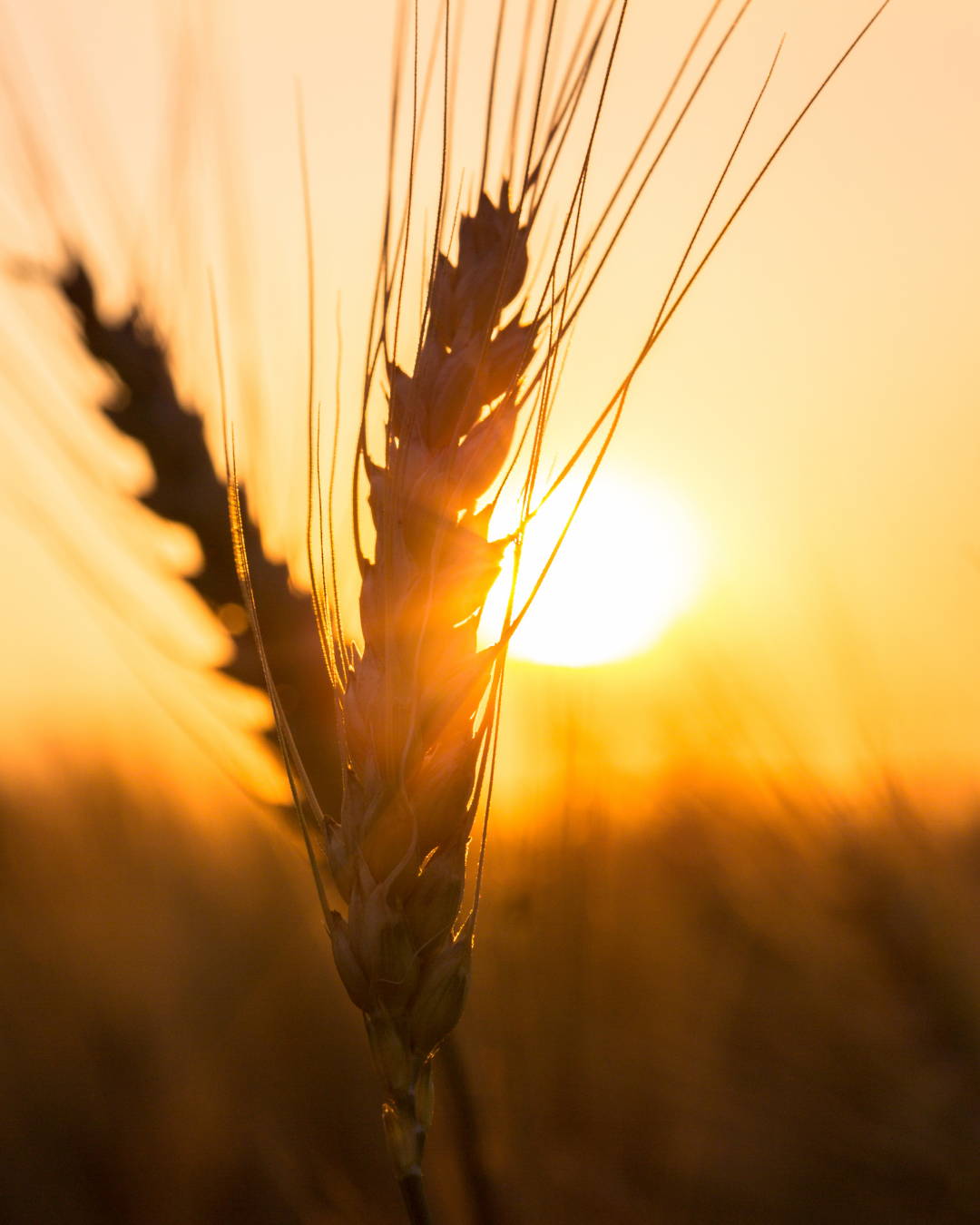 First of all, you will need to soak your straw in warm water at least an hour before you begin the process, making sure that every little strand is completely submerged
Tie 4 straws tightly together under the heads or ears. Spread out into a point each for North, South, East and West
Step 2 Bring N down to lie by S. Take S up where N was
Step 3 In a similar move, bring E across to lie by W. Take W across to where E was
When you have completed the required length of plait, hold all four straws up together and tie the tightly at the bottom of the plait with a piece of thread, and use a pair of sharp scissors to trim off the ends
Each month we choose a wonderful theme to base our product curation around.
Whether it's Dublin, The Wild Atlantic Way or St Patrick's Day, we strive for every box to have something wonderful to wear, a gift to share, a treat to eat and a treasure to live in your home.
Every month we work with fantastic small Irish businesses; so no matter where you are in the world, you're helping Ireland!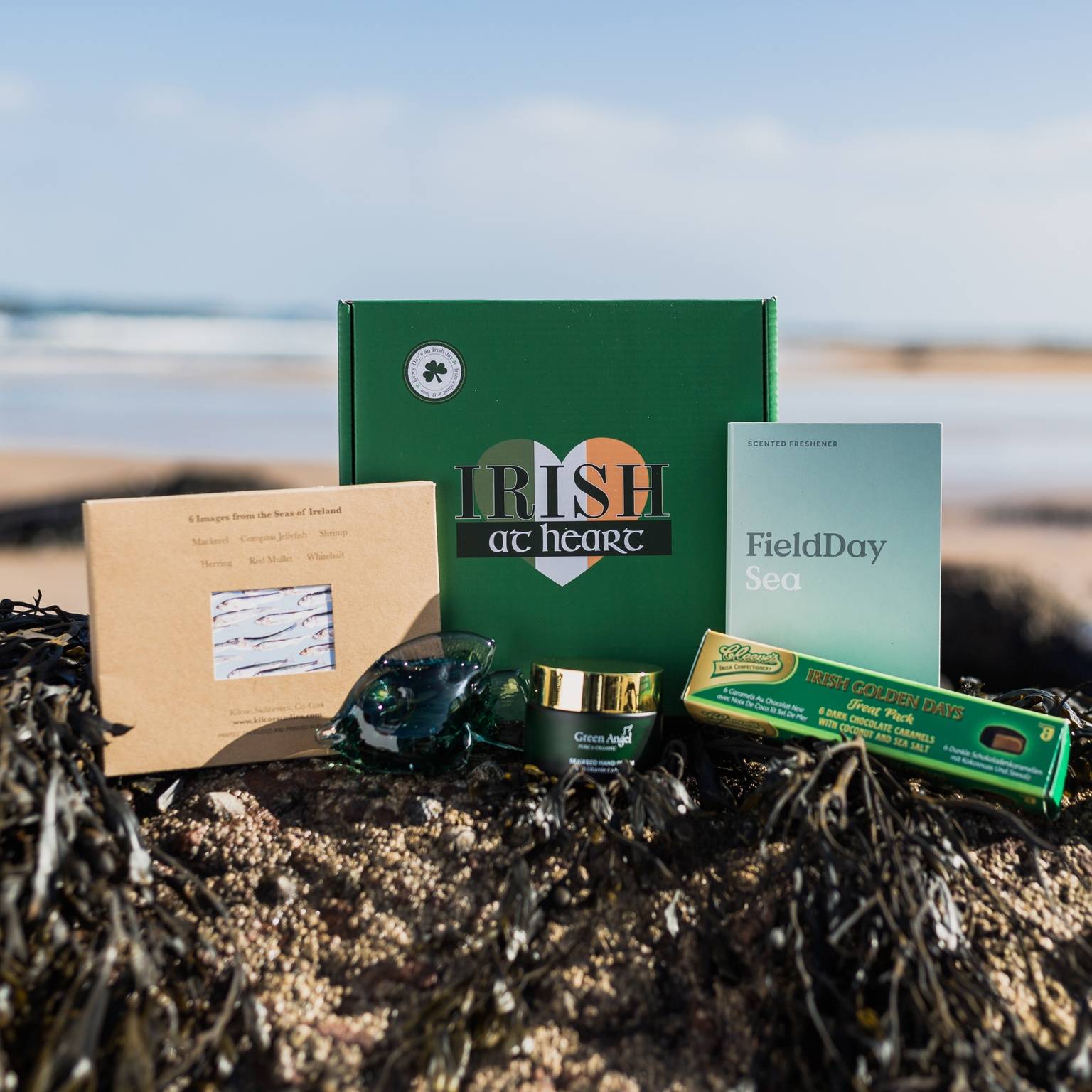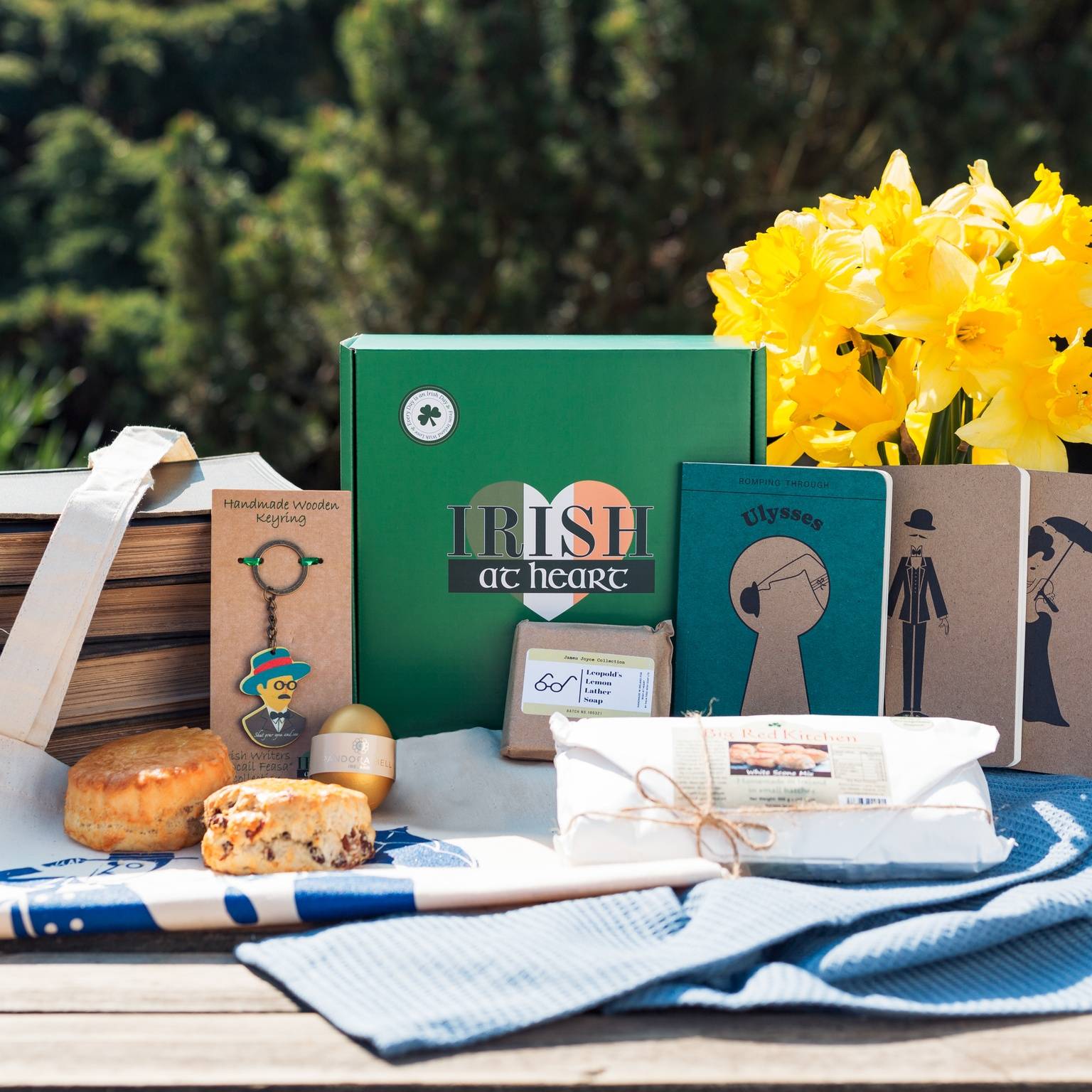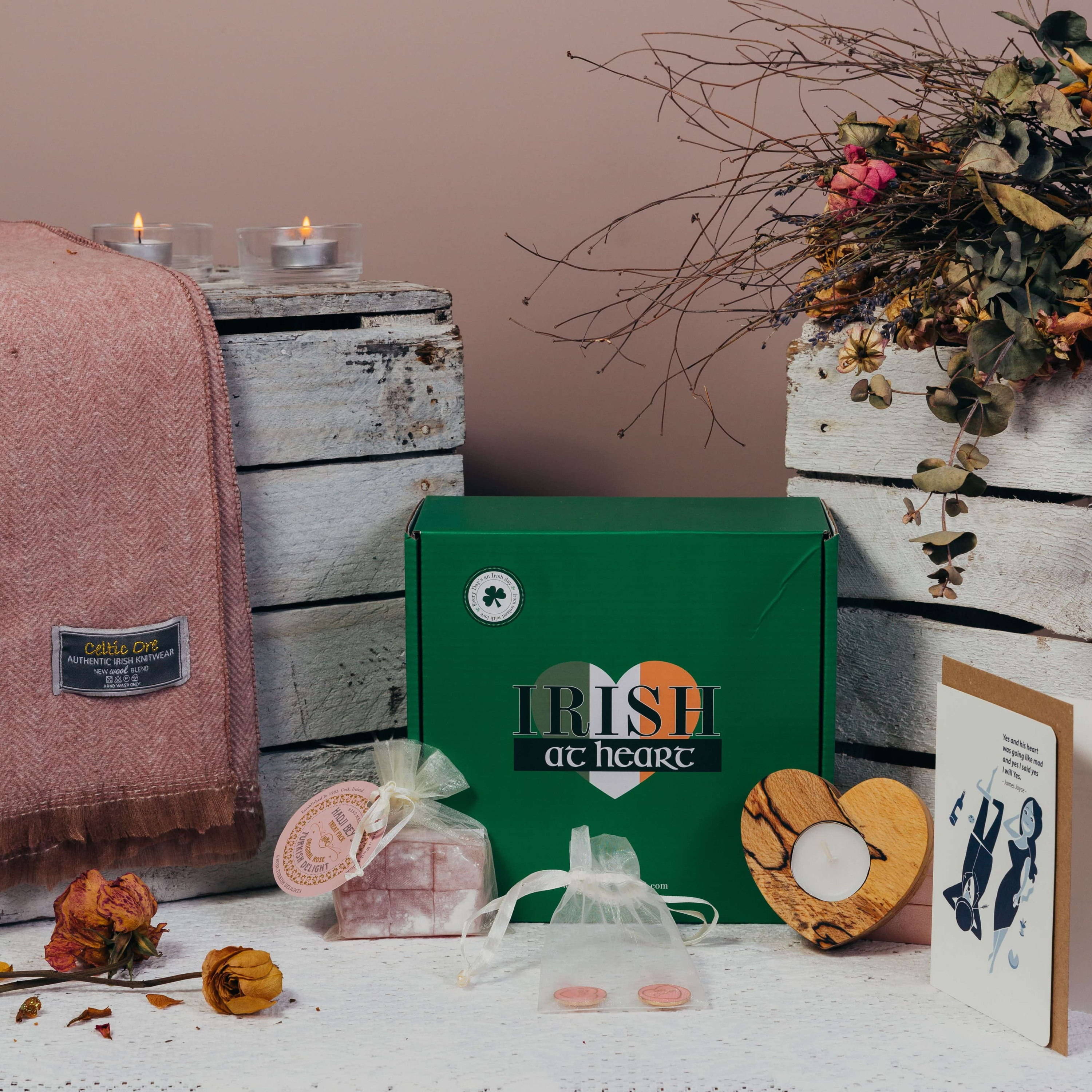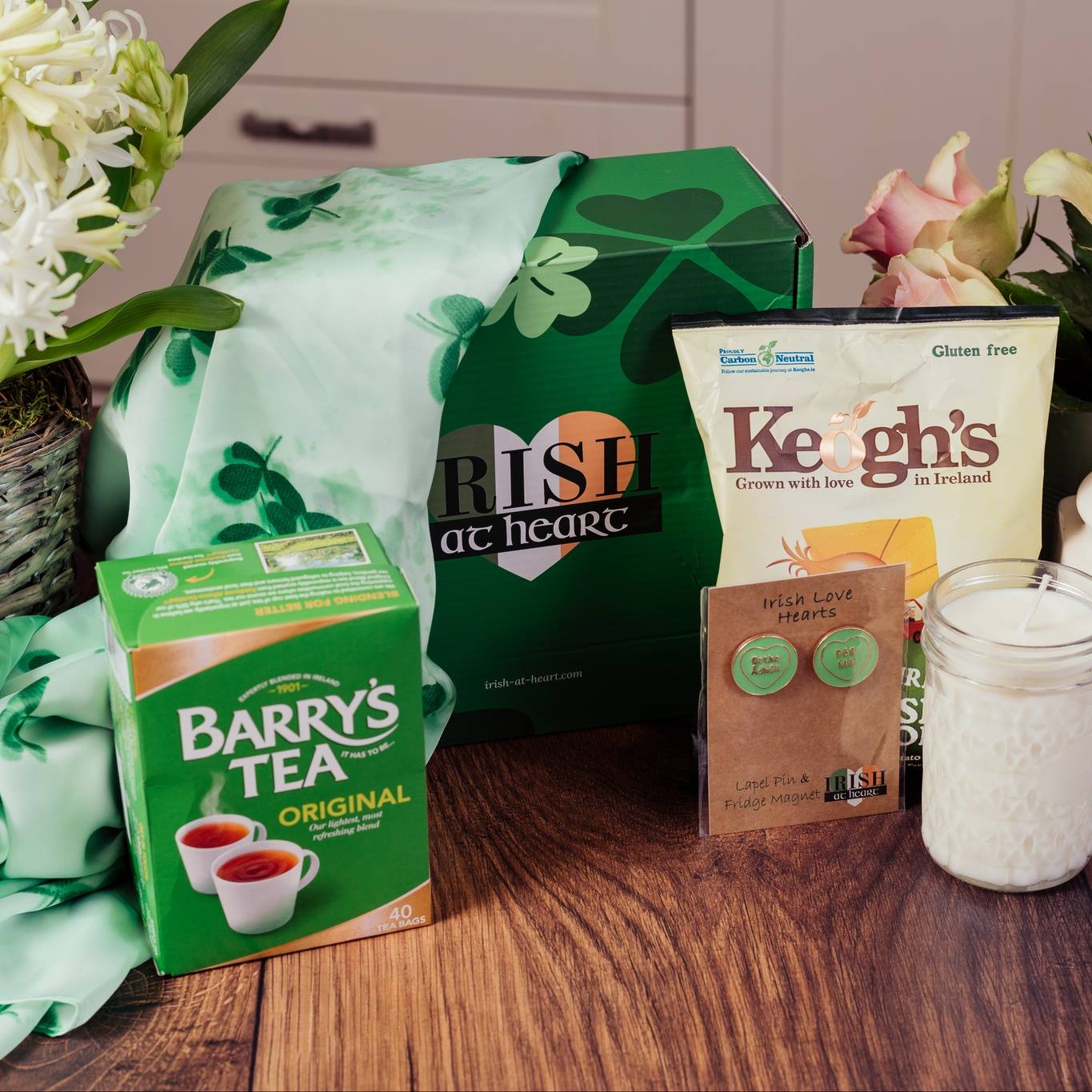 Grab each end of the plait, at the place you tied it and just under the ears, and stretch it ever so slightly – don't worry straw is a lot stronger than you might think
This is the slightly tricky bit… make a loop with your plait, and then pull the end (the bit without the ears) through the middle of it to make a second
Then fasten your delightful decoration at the base of the "bow", and garnish with ribbon if you so wish
If you're more of a visual learner then there's an excellent how-to video on the National Museum of Ireland website, which is easily followed and has a few lovely little notes of heritage thrown in as well.
If you're looking for some harvest craftmanship that is a little more polished this Lúnasa, then of course you'll find plenty to wow you in this month's box – featuring beautiful and authentic pieces straight from the Emerald Isle.
Fancy giving the Harvest Bow a go? Let me know how you get on in the comments below.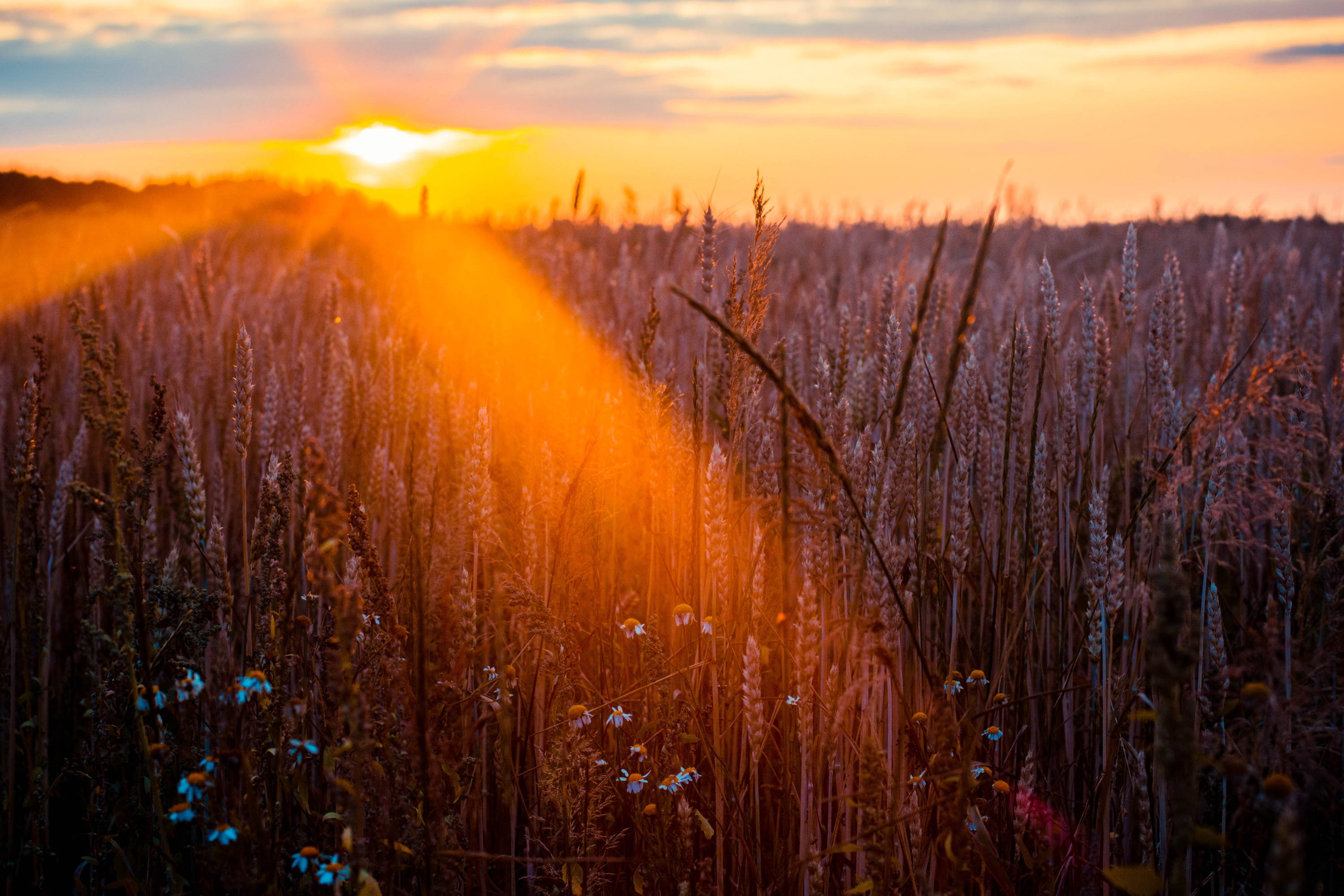 Subscribe to Irish at Heart
If you enjoyed reading this blog post, I'm sure you will love Irish at Heart subscription box! Each beautifully curated themed box is full of unique, handmade gifts from Ireland's finest creative talents and small independent businesses. Subscribe with the code below and receive your very own Irish gift box!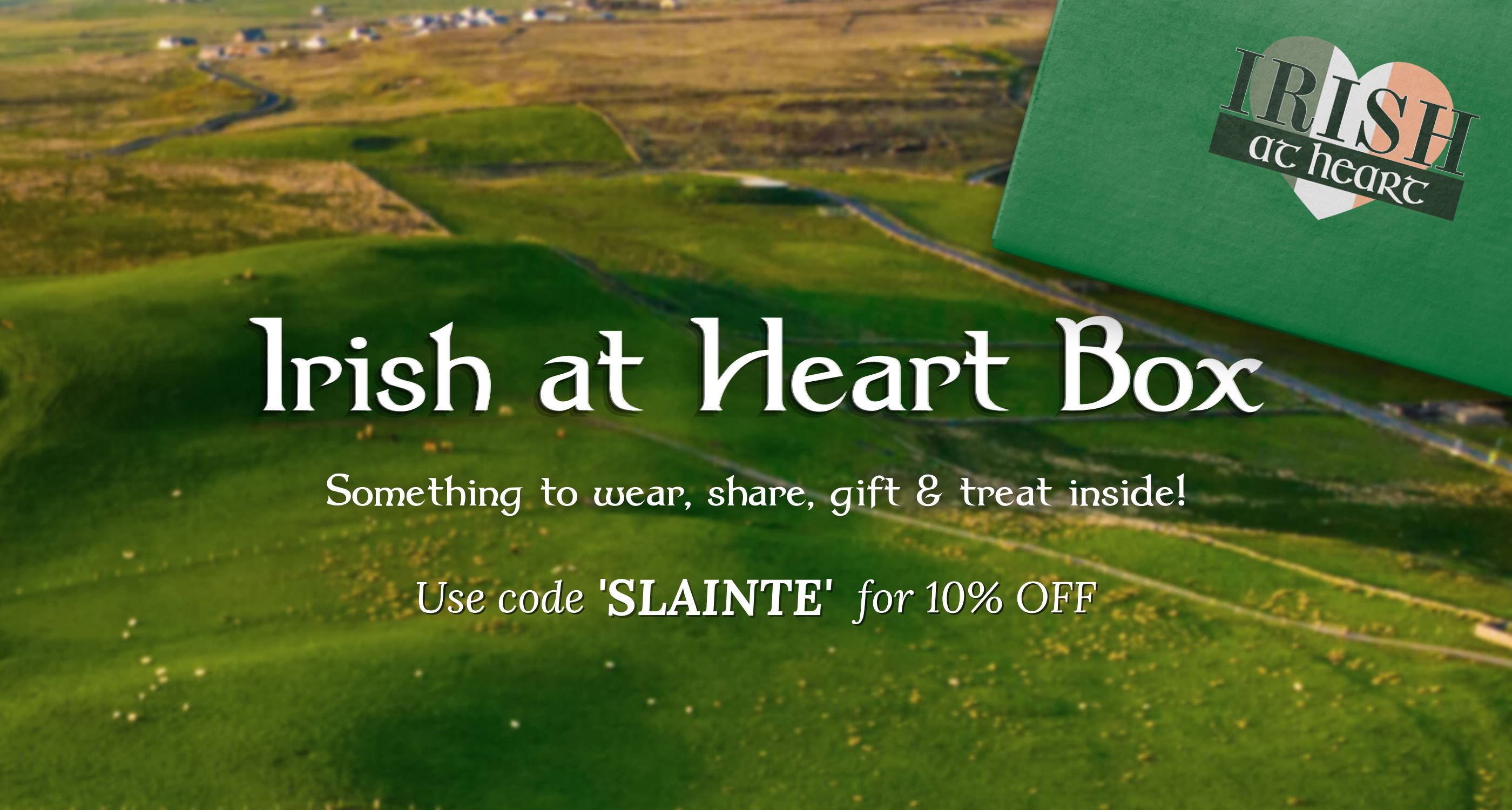 ---