As you've probably heard (if not directly experienced) Ulysses is very much a spider web of hidden references and associations, so much so that no-one could possibly hope to untangle them all – but rather just admire the skill and dedication which wove them into the incredible piece of literature that it is today.
In saying that, there are a few main strands to which all the others cling on to which trail consistently throughout the book and help shape the complex narrative of the novel. These themes are often things that surround us in everyday life – but are so many and varied that I can't possibly hope to do them all justice in a single blog, however I've detailed a few that particularly struck me below.
You may have come across the very same concepts which spoke to you in a way that is wildly different to my own experience, but this is part of the beauty of Ulysses - everyone has their own reading of it! Head to the comments to share your own thoughts and views about the themes that inspired James Joyce's masterpiece.
The Epic
Of course, the journey of The Odyssey is not just a theme for the novel, but rather the entire framework for James Joyce's modern masterpiece. However, entwined as it is in the actions of Leopold Bloom and Stephen Dedalus, it seems a very good place to start…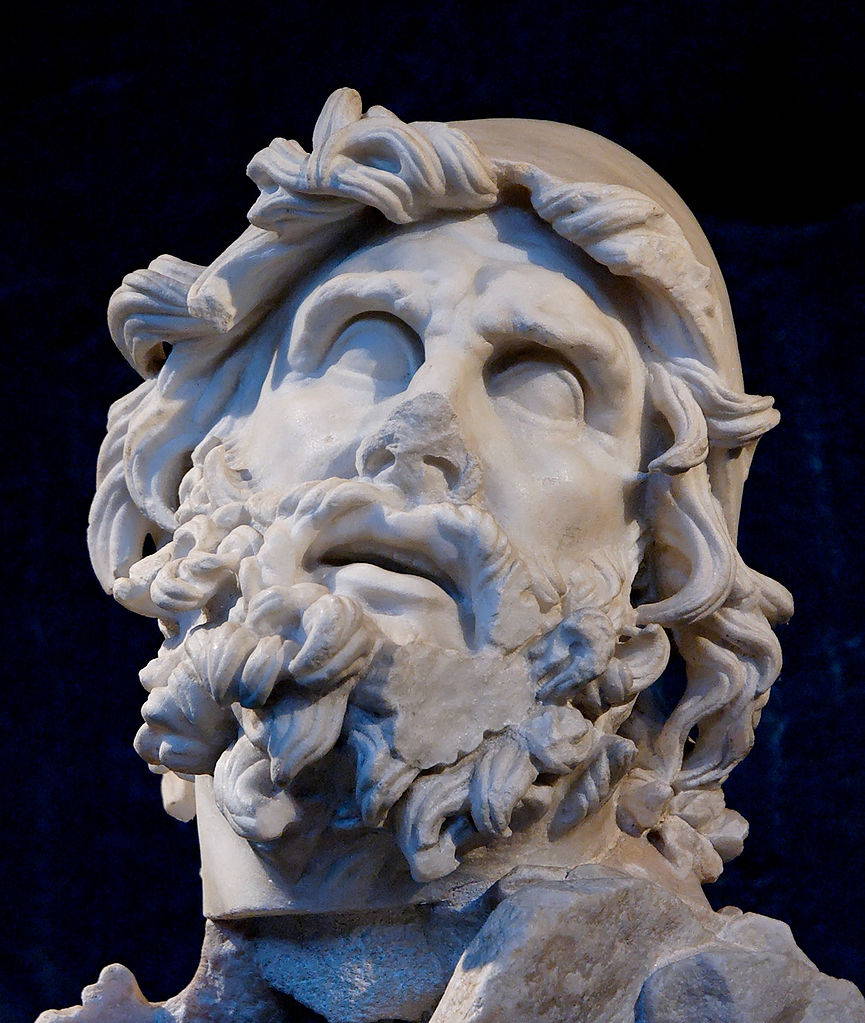 All of the eighteen episodes are written to align with a particular adventure from Homer's epic poem, and most of the characters themselves can be compared with the personas encountered in the ancient Greek epic.
Some of these are more obvious, such as our hero Bloom, who represents the great King Odysseus (latinised to Ulysses), whose perilous journey back to Ithaca after the Trojan War sees him rescue his wife Penelope (enter Molly) from unruly suitors. At the same time, many are more subtle, such as the enchantress Circe who turns men into swine, taking the form of brothel madam Bella Cohen, whom only our hero seems to be immune to.
The parallels are never-ending, which means that there's always an ancient easter egg to be uncovered in the modern masterpiece, showing how the most ordinary of days can be elevated to epic proportions within our own minds.
Paternity
Of course, with Bloom representing Ulysses himself, and Stephen standing in for his son, Telemachus – there's a father-son dynamic at play here.
Bloom himself longs to father a male child, after losing his own son Rudy when he was just a child; while Stephen is unable to connect to his "flesh" father Simon, and has shunned the religious 'Father' of the Catholic Church and instead searches for both a father figure and a spiritual connection.
The theme is explored in a plethora of ways, such as Stephen's views on Hamlet (the ghost really being Shakespeare – the father of his work); the Odysseus-Telemachus relationship which sees the two eventually reunited in Ithaca (or Eccles Street); and even the religious symbolism of Bloom rescuing Stephen from his night of debauchery (or sins) and delivering him safely to the house of the Father.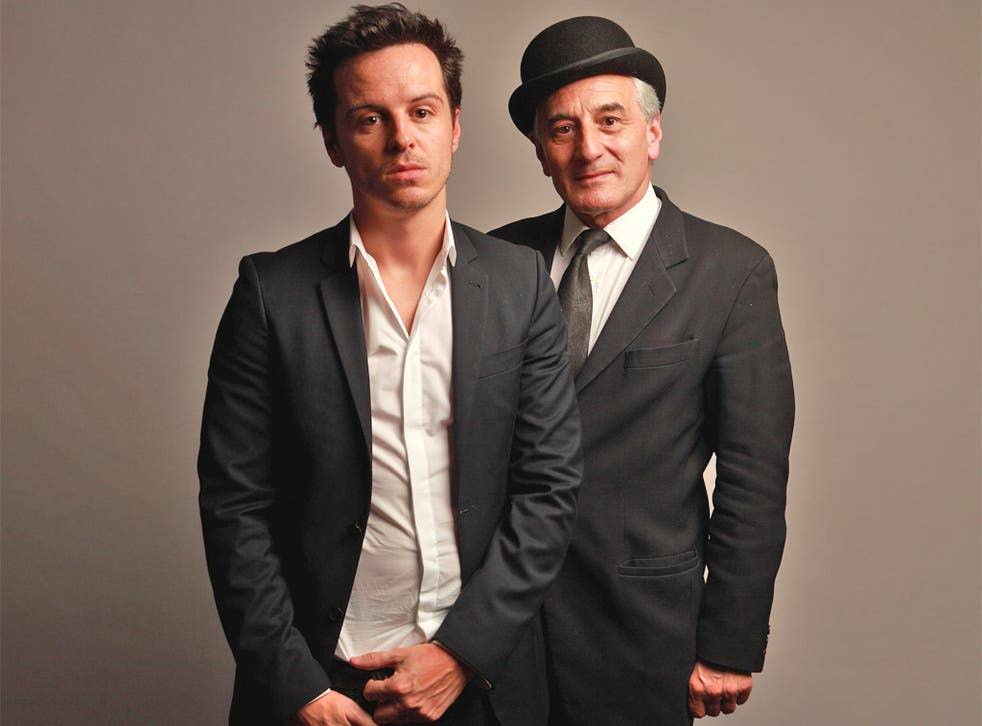 BBC Radio 4 adaptation of Ulysses with Andrew Scott and Henry Goodman
Catholicism
Stephen and Leopold's relationship isn't the only way in which the Catholic Church seeps into the writing of James Joyce, in fact it wouldn't be hard to argue that it was even more influential than the Odyssey itself.
Of course Joyce included his own less than favourable views about the Irish church he (and Stephen for that matter) had so publicly deserted, but the aesthetics of his religious upbringing very much permeate the work – even from the very first line, as the unruly Buck Mulligan parodies the rite of communion:
Picture Credit - Tony Webster
"Stately, plump Buck Mulligan came from the stairhead, bearing a bowl of lather on which a mirror and a razor lay crossed. A yellow dressinggown, ungirdled, was sustained gently behind him by the mild morning air. He held the bowl aloft and intoned:
— Introibo ad altare Dei."
Religious allegory is rife throughout the book, some of it with dark connotations- such as the "dark mass" which places a Mina Purefoy in labour as a sacrifice amongst the backwards Alleluia 'htengier Lnetopinmo dog Drol eht rof, Aiulella.' – however some of it taps into the very fundamentals of the Church's teachings, in a way that is almost reverent.
Anti-Semitism
Of course, Irish Catholicism is not the only religion at the heart of Ulysses, with Leopold Bloom's Jewishness an important talking point throughout the novel.
However, while Joyce uses Stephen's religion and upbringing to narrate the conflicts in the young man's own mind, the matter of Bloom being Jewish rather reveals the prejudice of the society around him. Despite Bloom's professed atheism, and his identification as an Irishman, he is consistently shunned and judged by his peers – from his carriage company on the way to Paddy Dignam's funeral, to having to defend himself against the racist nationalism of the Citizen in the Cyclops episode:
"Your God was a jew. Christ was a jew like me."
While chatting with lecturer Catherine Elbay last week, she revealed that when Joyce was asked he said that only a Jew would do as the hero of his novel. Jewish people were often scapegoated as untrustworthy and on the fringes of society in his time, and she mused that had the book been written now, in post 9/11 times, that it's not unlikely that Bloom would be from an Islamic background.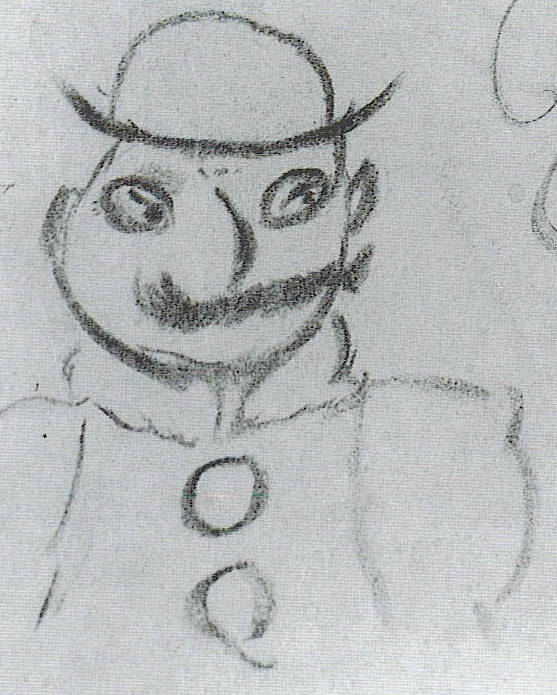 Drawing of Leopold Bloom by James Joyce
Mortality
The concept of death seeps into the minds and actions of all of the characters in Ulysses in different ways. The death of Stephen's mother torments his thoughts, while Bloom broods over the death of his son Rudy, and the suicide of his father after the loss of his mother.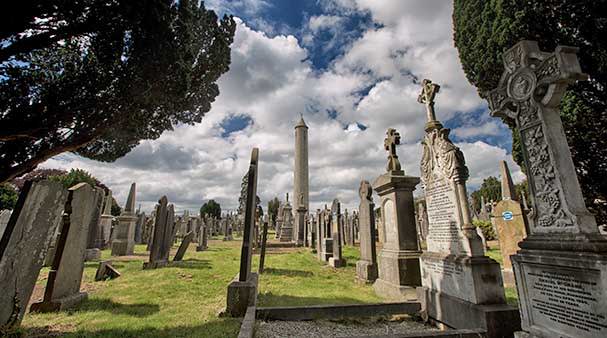 Picture Credit - dublinpass.com
All of this is literally laid out together in the Hades episode, in which Stephen and Bloom's family are joined together in death at the Glasnevin cemetery, while Paddy Dignam is lowered into the ground to join them. All, that is, apart from Leopold's father – who could not be buried on consecrated ground due to the nature of his death.
While this is undoubtedly a melancholy topic, the theme is not without its own bursts of humour - such as Leopold's assertion that people should be buried standing up to save space; and philosophical discussion, like the concept that having children is the only way to ensure one's immortality.
Femininity
The unbound thoughts of Molly in the last episode of Ulysses would have been amongst the most shocking when the novel was released back in 1922. She ruminated upon her bodily functions without embarrassment and spoke of her sexual desires without the blush that would've been imposed upon her by society.
She is further unburdened by the restraints of punctuality, as her stream of consciousness expands over the once longest sentence in the English language. Her uninterrupted monologue binds her sexuality and motherhood together – giving her own assessment of what it is to be female.
These concepts are explored throughout the novel, such as in Mina Purefoy's labour, Gerty MacDowell's exposed sexuality on the beach, and even in Bloom's supposed "womanliness" and his bizarre dreamscape of giving birth to octuplets (you're going to have to unpack that one yourself). Ultimately though, Molly has the power of the last word in 'Penelope', as she subconsciously unpacks womanhood, with unflinching detail and emotion.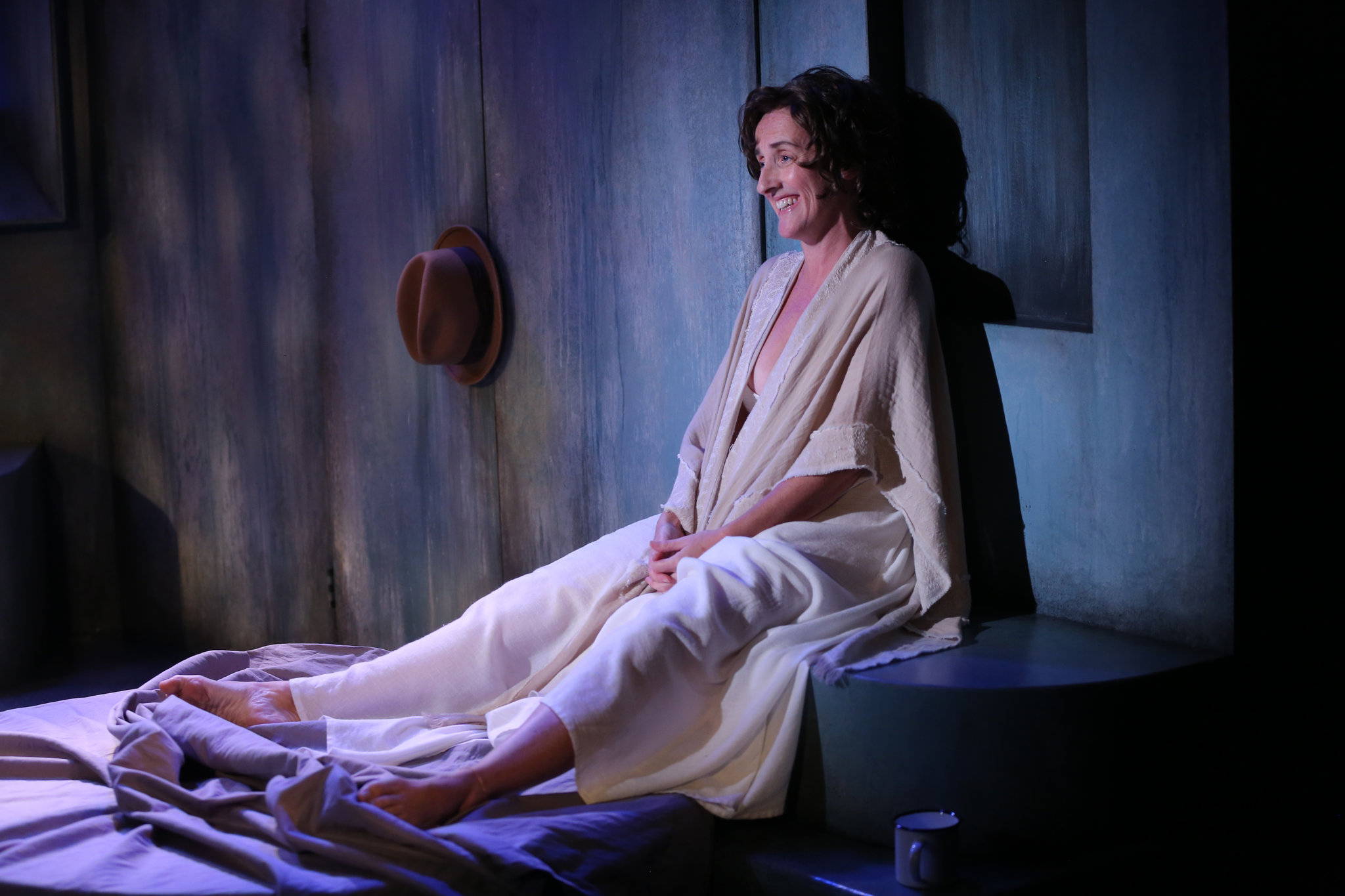 Aedín Moloney as Molly Bloom - nytimes.com
Is there another theme or motif that particularly struck when reading Ulysses? Or, for those who haven't read it yet, will you be on the look-out for any of the above in particular if you do tackle the novel?