If you were to search "Irish Friends" on Twitter this week, you'd probably be confronted with some hilarious threads about how Matt LeBlanc resembled an "Irish Da" during his recent appearance on the "Friends" sitcom reunion. Once you've finished giggling at these comical observational tweets, I've compiled another list of examples of Irish Friends for you to peruse.
This month's theme of Cairdeas explores the importance of friendship in our everyday lives, and how these simple bonds can bring joy that lasts a lifetime. Cairdeas can be found in so many different places, and sometimes when you least expect it. Sometimes it's a shared passion that brings you together, occasionally a childhood acquaintance just never leaves your side, and more often than not it's just sheer chance that cements your fates together forever more.
Below are some famous Irish besties that each embody the values of friendship in their own unique way, and all of whom would have to come as a pair to any "dream dinner party" that you may concoct in your mind.
Can you think of any more shining examples of Irish friendship? Head to the comments to have your say.
William Butler Yeats and Lady Gregory
A union of two of the greatest literary minds of their time – the friendship between W.B. Yeats and Lady Gregory was as legendary as their writing and was a fountain of inspiration and encouragement for both parties.
The two were at the centre of the Irish literary revival, and through their shared intellect, unwavering support of each other's work, and genuinely loving friendship – they developed a profound bond. Some of Yeats' most moving poems ("An Irish Airman Forsees His Death", "The Sad Shepherd", "In Memory of Major Robert Gregory," and "Reprisals") were written about the death of Lady Gregory's son, and how deeply he felt his friend's loss.
Although much is made of Yeats' lifelong devotion to Maude Gonne, it seems to me that (platonic though it was) Lady Gregory was the true love of his life, and the relationship that he relied on, took strength from and defined himself by.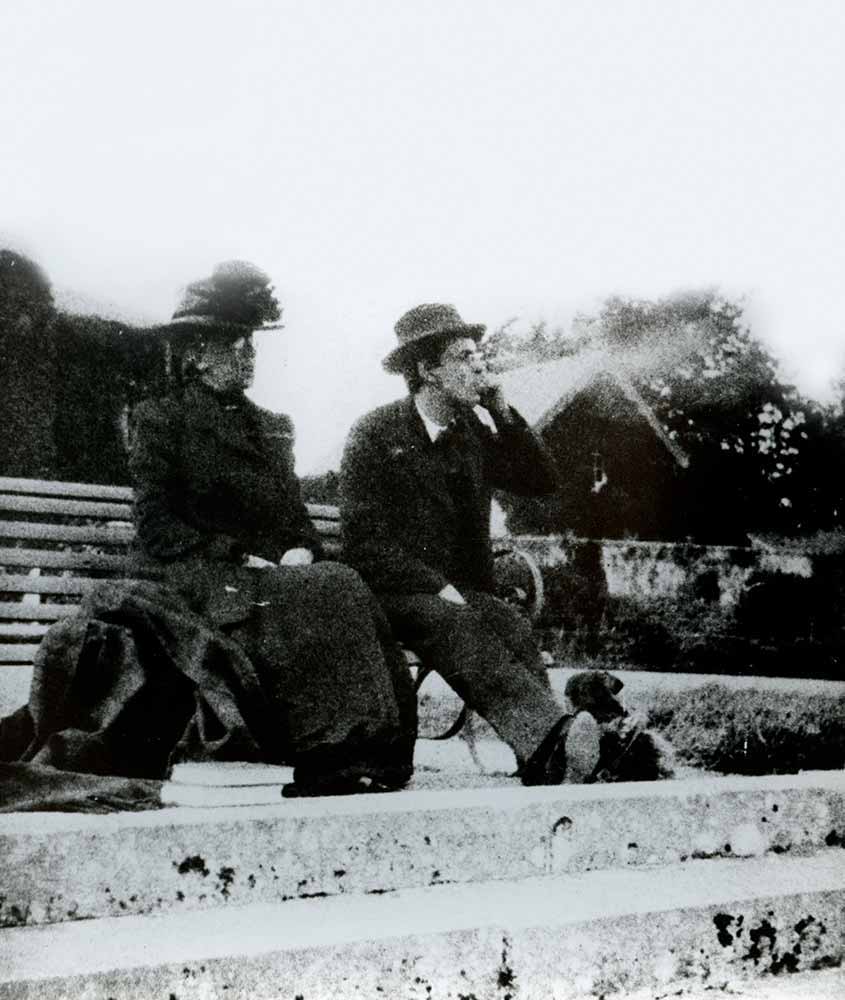 Picture Credit - Yeats Society Sligo
Ed Byrne and Dara Ó Briain
We've come across these two cheeky chappies before, in our Gifted with the Gab blog back October, but individually. This time we're going to focus on their real-life and wholesomely hilarious friendship, which is so quintessentially Irish that it's almost a stereotype.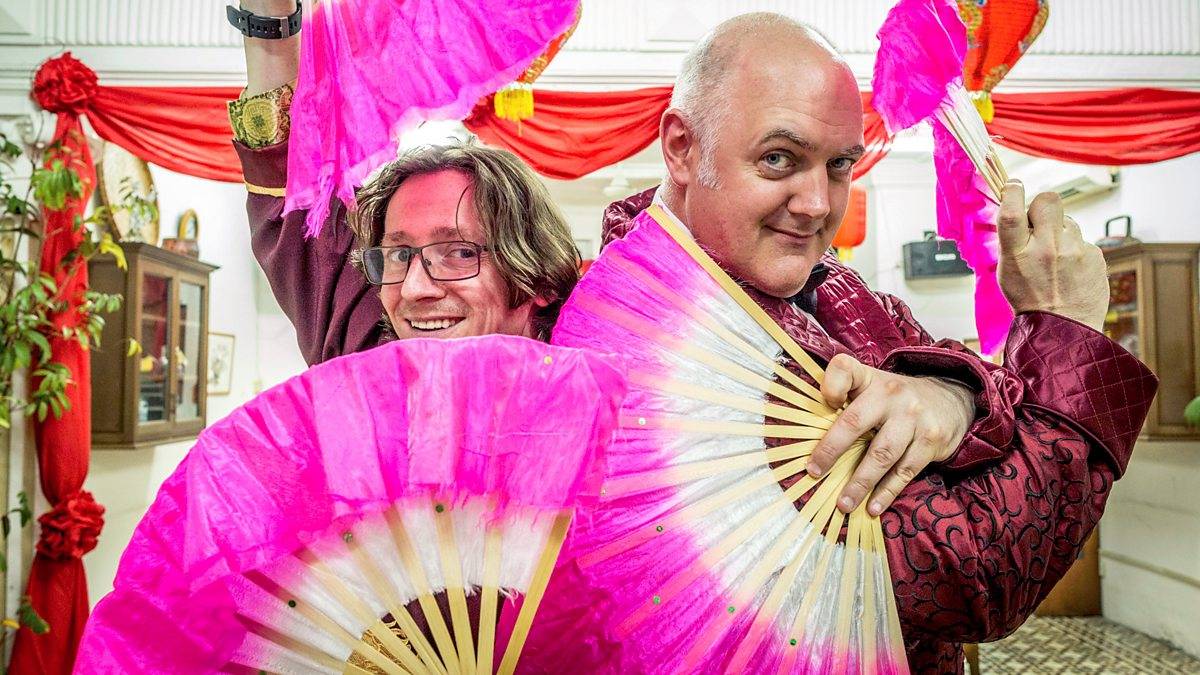 Picture Credit - BBC.co.uk
They have worked on Mock the Week together in more than 60 episodes, and you can instantly tell from their friendly banter and quick responses that these are two people who know each other inside out. They were best men at each other's weddings (just IMAGINE the toasts) and always have amusing anecdotes to share at the others expense, but underneath all the ribbing and insults – you know that they've got each other's back - so much so that the comedians plan their tours alternately so as not to steal tickets from each other.  
You can also catch the bickering buds on "Dara and Ed's Great Big Adventure" a comedy travel show where they explore the world and discover new and interesting ways to wind each other up.
Peter O'Toole and Richard Harris
Another pair of real-life pals that will warm the cockles is Peter O'Toole and Richard Harris. As well as their love of theatre, the two Oscar nominees bonded over a shared passion for rugby, and this footage of them revelling in their memories together is enough to melt the iciest of hearts.
In their youth the two were part of a crowd of distinguished actors who were known as the "hellraisers" due to their wild parties and antics at the height of their careers. There's even a story where Richard Harris once went on stage after some excessive partying and fell down drunk. He was heckled by the audience, to which he responded by standing up and saying "If you think I'm drunk, wait till you see O'Toole."
While they might have toned done the antics (slightly) in their later years – the actors shared a lifelong friendship that saw them through each other's life journeys – producing some legendary stories along the way.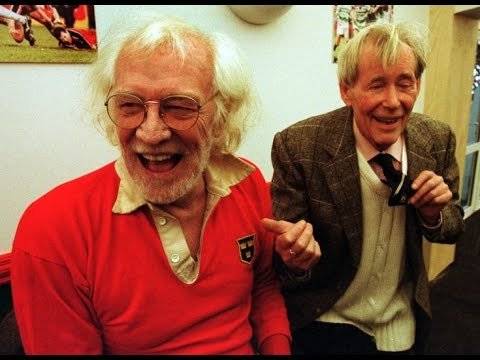 Bono and Guggi
Of course, everyone knows of the close relationship shared by the band members of U2, but Bono also has a best friend outside of the music world – celebrated Irish artist contemporary artist Guggi.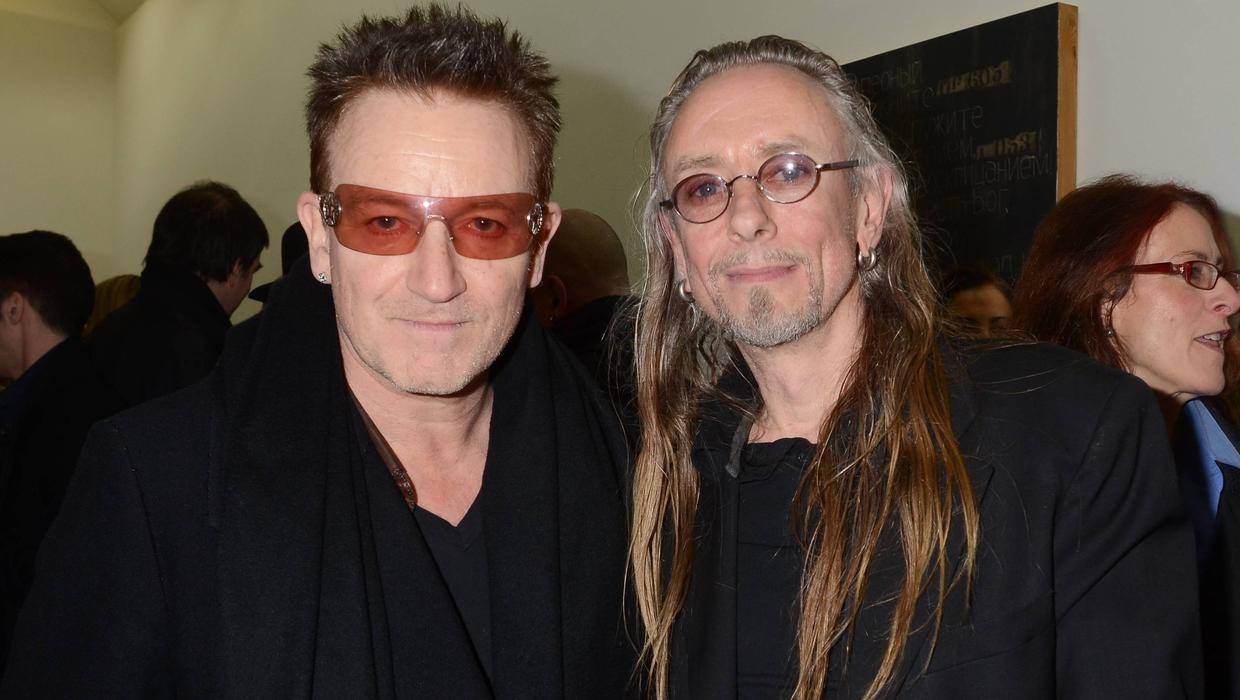 Picture Credit - independent.ie
Paul Hewson and Derek Rowen (as they were then known) became friends at the age of 5 playing on the streets of Dublin, bonding over their shared love of music and mischief. They even played in a band together known as "The Virgin Prunes" in the 70s, whose outrageous performances and controversial content still commands a bit of a cult following.
Despite all the fame and success of their individual careers, the two have retained one of those rare and precious friendships that have lasted from childhood, and it is even said that Guggi was the one to come up with the singer's iconic moniker – originally nicknaming him "Bono Vox" which meant "good voice".
Ray and Ken - In Bruges
While two Irish hitmen a generation apart who occasionally attempt to kill each other might not seem like the most reliable foundation for a friendship – there's no denying the strong bond between Colin Farrell and Brendan Gleeson's 'In Bruges' characters.
The constant witty exchanges, eye rolls and admonishments of the utterly contrasting personalities lends a warm sense of kinship to the dark comedy and both actors were nominated for the Golden Globe Award for Best Actor (with Farrell eventually winning it). Ken's (Gleeson) gruff and protective affection for Ray is almost fatherly, and despite the bewilderingly bleak situation that the two have been faced with, their loyalty to one another shines through.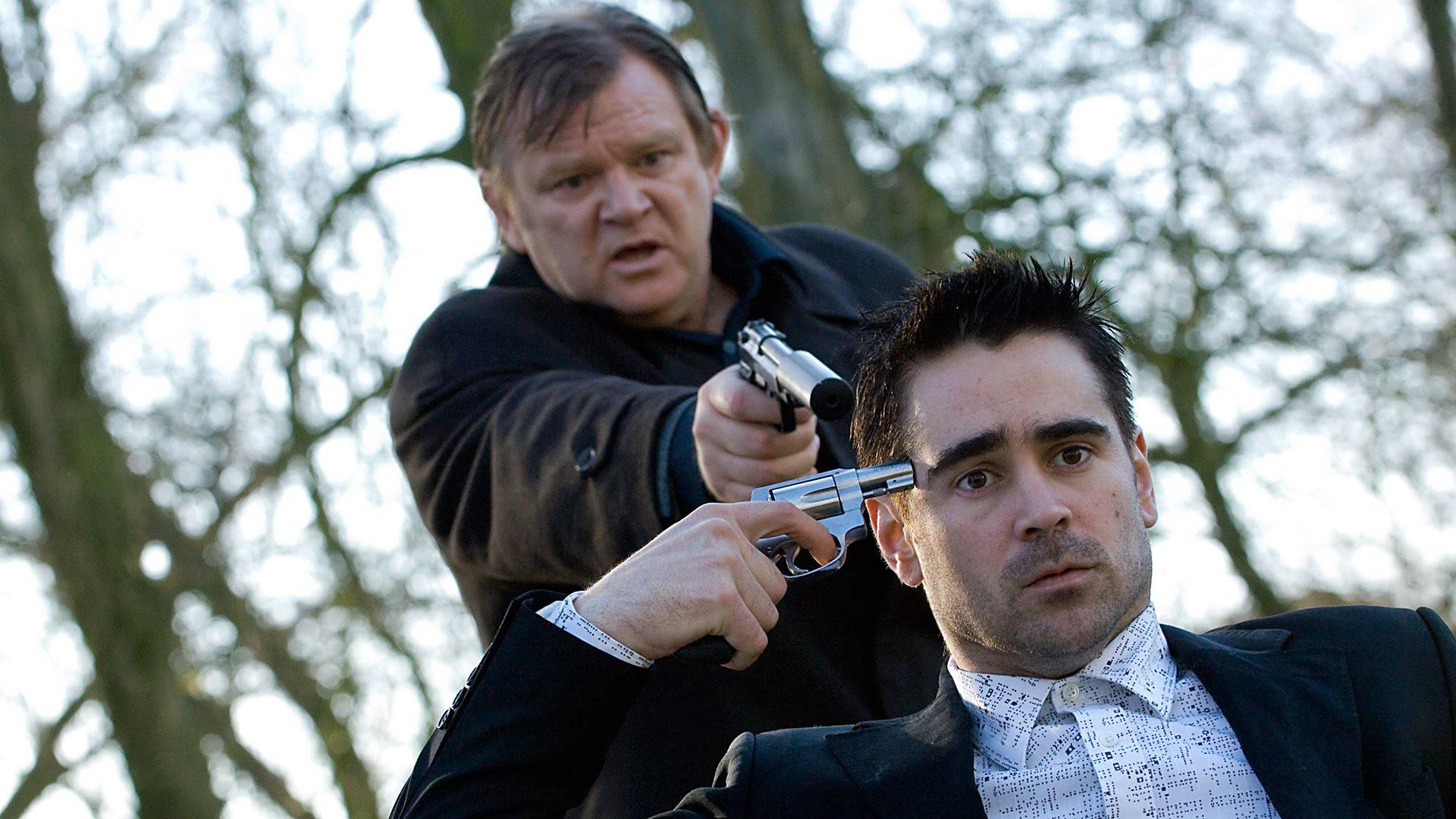 Picture Credits - Universal Pictures
Fans of the movie will be delighted to hear that this companionable chemistry will be reignited onscreen in the not too distant future, as Gleeson and Farrell have teamed up once again with Irish director Martin McDonagh to begin work on "The Banshees of Inisheer."
Derry Girls
We all have those friends that we didn't consciously choose, but who have just seamlessly become part of our lives for better or worse. The connection between the Derry Girls crowd is a hilariously accurate representation of teenage friendships – where you might outwardly complain constantly about each other, but secretly you know you wouldn't change your buddies for the world.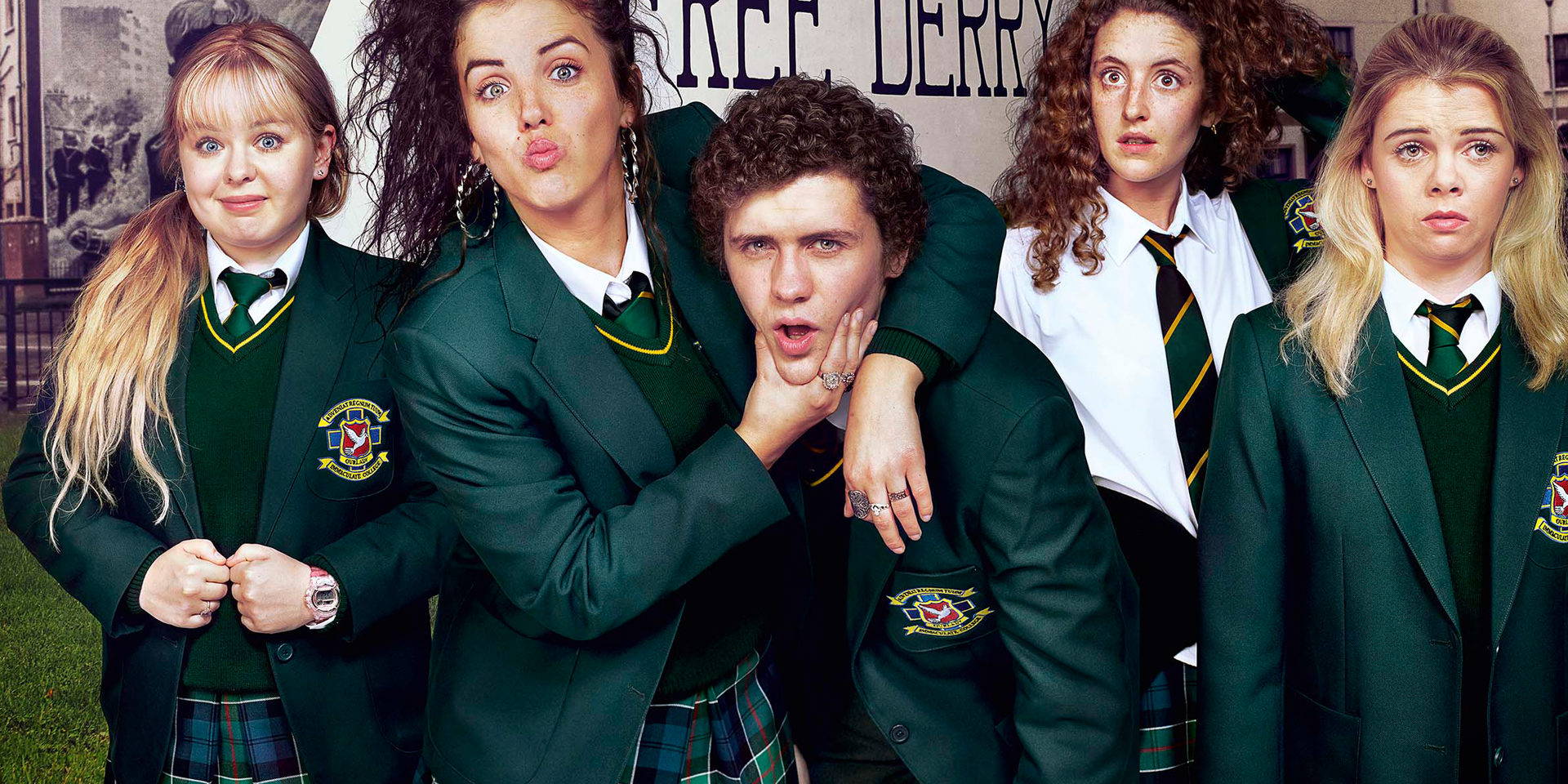 Picture Credit - Hat Trick Productions
Whether it's Erin's bossiness, Michelle's mouthiness, the insufferably goody-two shoes nature of Clare, the downright weirdness of Orla or, in James' case, simply being English – these things come together to give your inner circle its very own personality that only the participants truly understand. These are the bonds that stay with us throughout our lives, they shape us as people, and the lines between friends and family become inextricably linked.
Between all the insults, the jokes, and the drama – you'll always have each other's backs. As summed up perfectly by Michelle when James considers leaving Ireland to go back to England: "Being a Derry Girl, well, it's a f***ing state of mind. And you're one of us."
Benny and Eve – Circle of Friends
Sometimes the very best of friendships can be found in the most unlikely of places, as was the case for plump and adored only child Bernadette Hogan and orphaned Eve Malone in Maeve Binchy's wonderful novel "Circle of Friends".
Their precious childhood bond is put to the test when the two small town girls head off to university together in the big city of Dublin, and find their inner circle of two expanding to incorporate the new people that they meet there. There is also a movie version starring Minnie Driver and Colin Firth which was released in 1994.
As enjoyable as the film is, it's the book that I really fell in love with. To me it's the paper version of a big cosy blanket, and reading it never fails to warm my heart and lighten my soul. It's a simple tale of enduring friendships, fierce loyalty and the trials of adapting to adult life. Once you're finished, you'll immediately want to pick up the phone and call your childhood friend for a bout of reminiscing, and it really makes you think about and appreciate the special people in your life.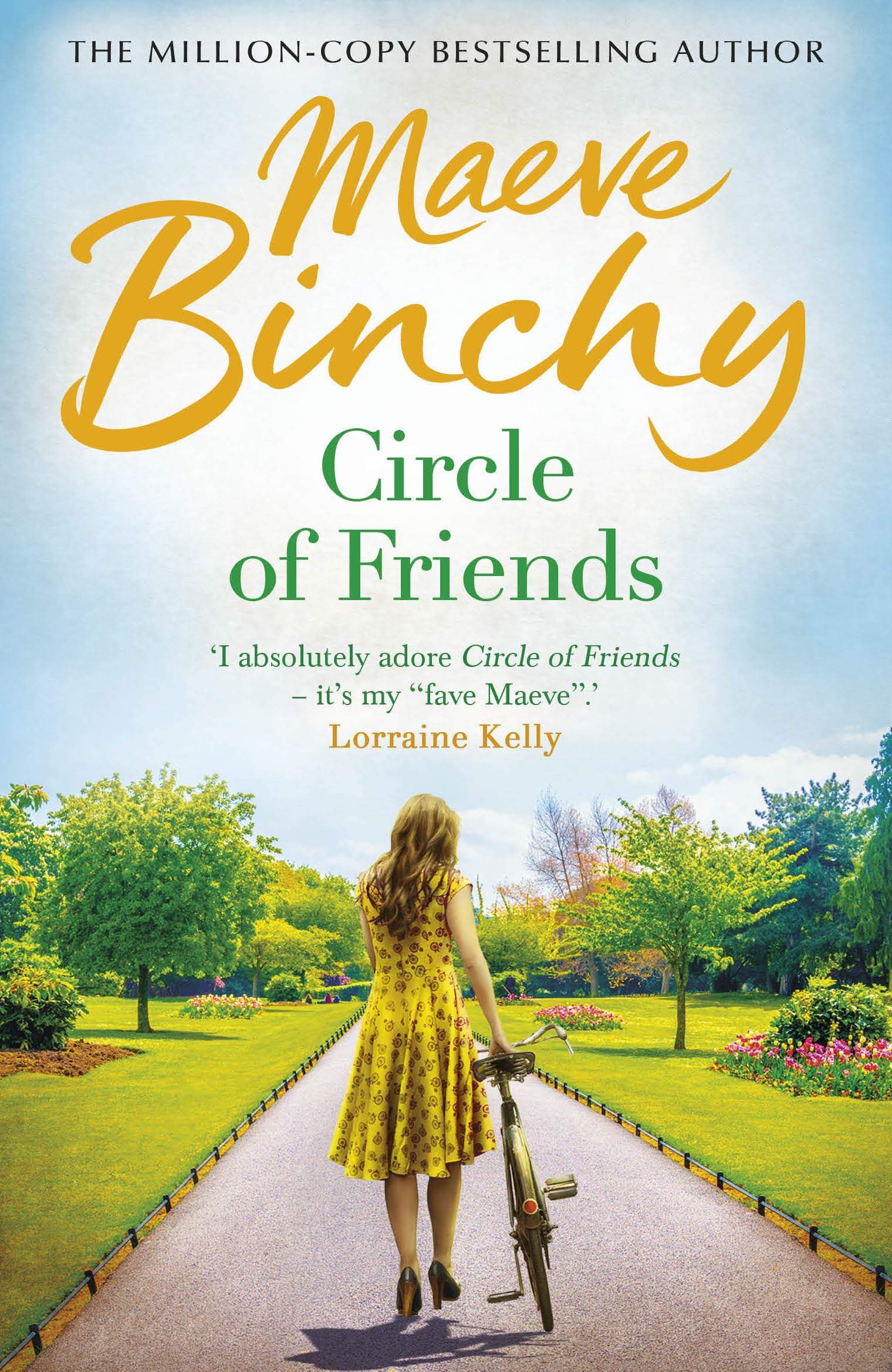 Do any of these Irish best friends remind you of your own partner in crime? Let us know in the comments below!
Subscribe to Irish at Heart
If you enjoyed reading this blog post, I'm sure you will love Irish at Heart subscription box! Each beautifully curated themed box is full of unique, handmade gifts from Ireland's finest creative talents and small independent businesses. Subscribe with the code below and receive your very own Irish gift box!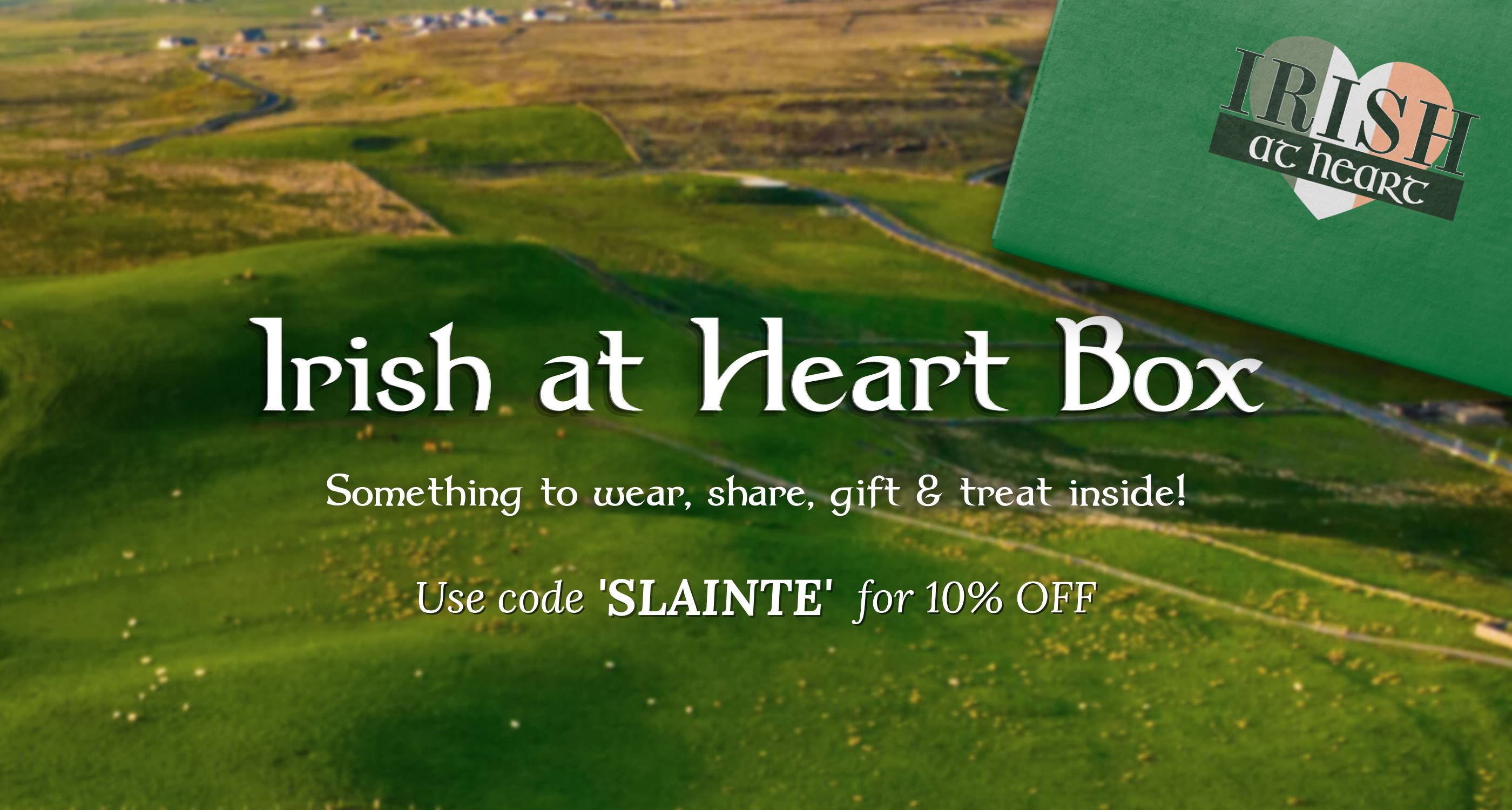 ---
1 comment
---
---