Irish Stars in Christmas Movies
Christmas movies are one of my favourite things about the holidays: I love getting all cuddled up on the sofa and watching my favourite festive flicks, and truly believe that the sign of a good Christmas movie is one that you can watch each and every year without getting bored.
Spotting an Irish actor amongst the snow and sleighbells is a definite bonus in my book, and it always gives me a little thrill of recognition when I realise that one of the stars hails from the Emerald Isle.
So below is an official Irish at Heart Xmas TV guide, featuring stars from Ireland who have taken their turn to shine at Christmas time.
Liam Neeson – Love Actually
We know that NONE of you missed Liam Neeson in his heart-warming role as Sam's stepfather in Love Actually. If you have haven't seen this movie yet – you absolutely have to, in fact, watch it twice -it's a modern classic!
The interlinking stories of the characters in the lead up to Christmas day is a hilarious and uplifting reflection on the very best of humanity, and Liam Neeson's storyline is by far my favourite. As a recently bereaved husband he helps his shy, yet determined stepson win true love, in a character arc that will take you through so many emotions that it will make you dizzy!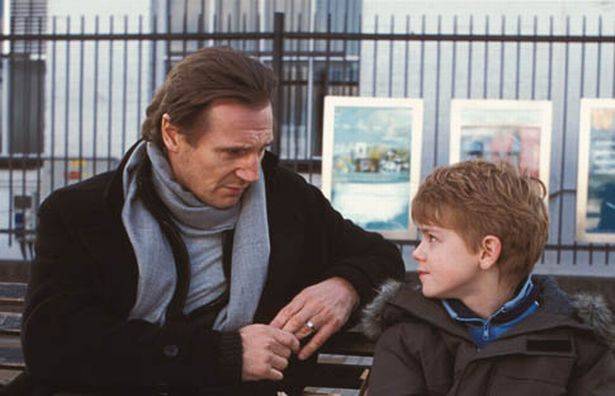 Neeson hails from Ballymena in County Antrim, and his love of drama began at his local primary school – St Patrick's. He actually worked at the Guinness Brewery for a few years before joining the Lyric Players' Theatre in Belfast – his first step to stardom!
Pierce Brosnan – Christmas Star
Liam Neeson also makes an appearance in another yuletide flick 'Christmas Star', but this time alongside his fellow countryman, Pierce Brosnan.
Despite the big names, the children are the real stars of "the first Irish Christmas movie", and hundreds of young people from Northern Ireland were involved in the filming of the feel-good family movie. It was created in such a way to teach and inspire the young actors in the ways of filmmaking, such as script-editing, directing, and even costume work.
The plot follows young Noelle, a young girl with mysterious Christmas powers, who joins forces with her friends to achieve a miracle. While the "Taken" star lends his voice and dry humour to the role of the narrator, the Irish James Bond is on the side of the bad guys – as the boss of the property developer who wishes to destroy their beloved village.
It's not exactly an Oscar winner, but it's perfect for keeping the kids entertained while you peacefully doze in the background – with a few excellent cameos thrown in.
Brenda Fricker – Home Alone
Speaking of Oscar winners and cameos – you might just have missed Brenda Fricker amidst the bright lights of New York in Home Alone 2.
Ireland's first actress recipient of an Academy Award played the role of the stern looking pigeon lady in Central Park who initially frightens Kevin, before he discovers the kind heart behind her wild appearance. While she isn't on screen for long, she stands as a symbol of friendship and redemption amongst a movie packed full of raucous hilarity.
It's not often that a sequel is as good as its predecessor - but "Home Alone 2: Lost in New York" is a cemented Christmas classic, which will keep dishing out just the right amount of fuzzy festive feelings year after year.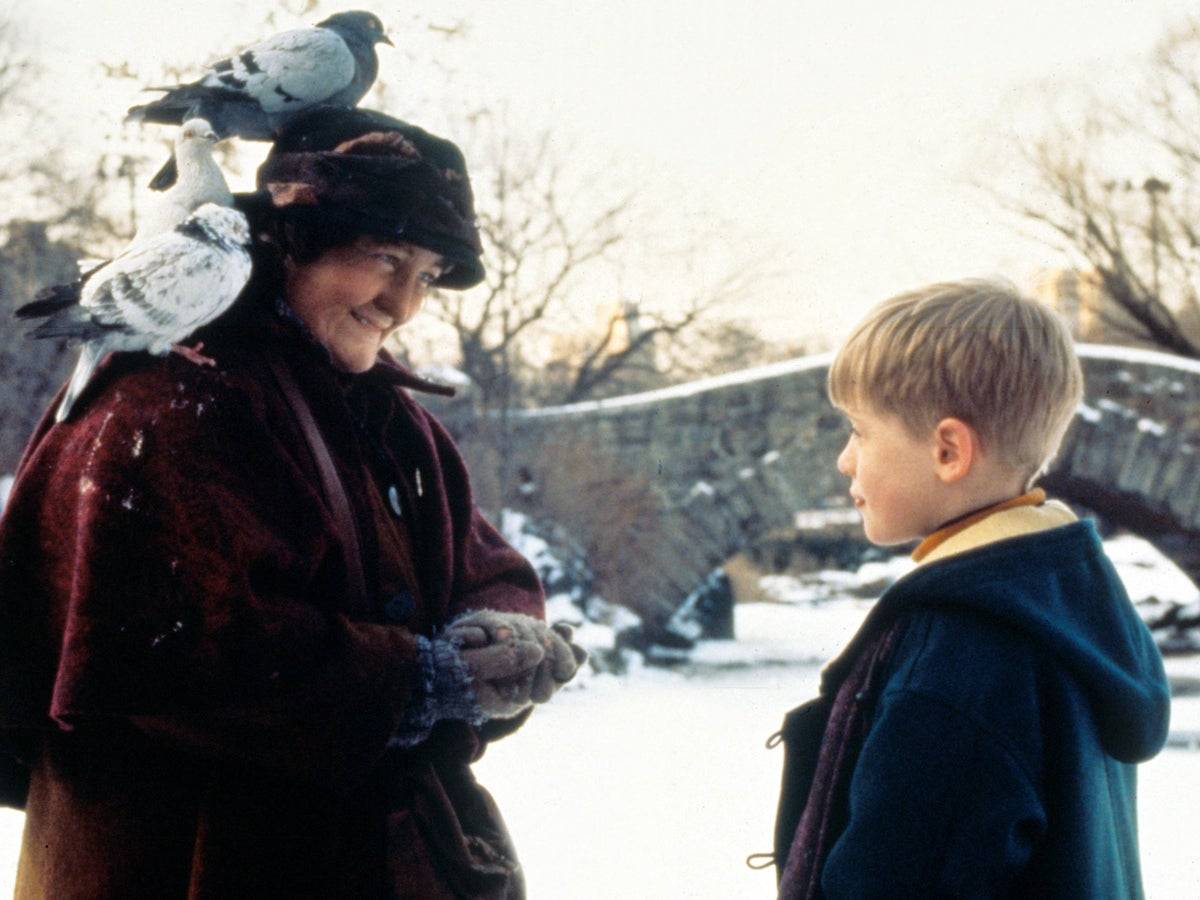 Aisling Bea – Home Sweet Home Alone
Speaking of Home Alone movies, there's a brand new one that's dropping onto our screens this year – this time featuring Aisling Bea as the harried mother desperately trying to get back to her 'scared' child over Christmas.
Aisling is stand-up comedian and actress from Kildare, who is best known for her roles in amusing television series and panel comedy shows, bringing her Irish charm and witticisms to each and every performance.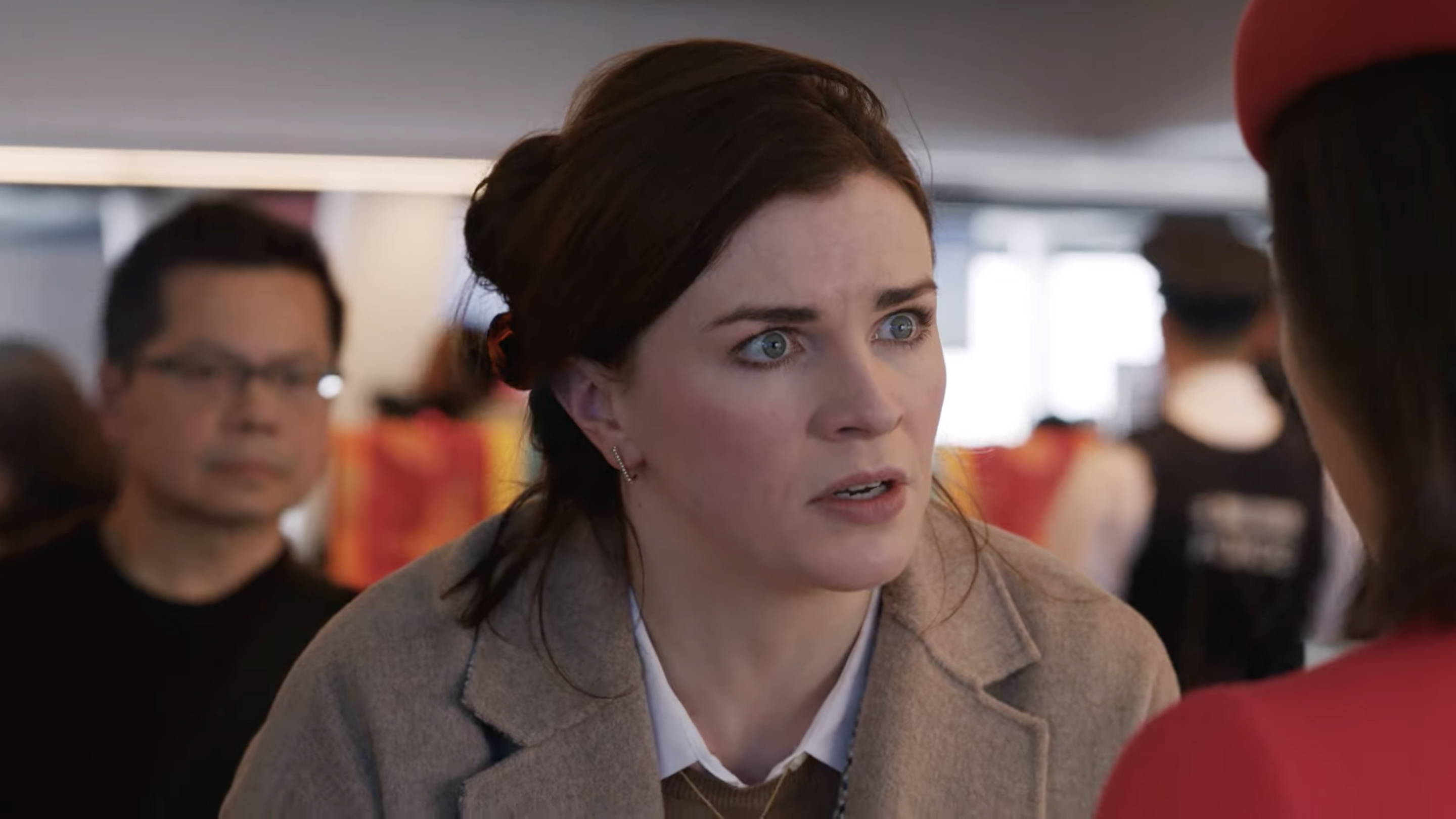 If Home Sweet Home Alone follows the same pattern as the rest of the franchise, as I expect it will, I imagine that despite his mother's worries, young Max will prove himself more than capable of looking after himself… as well as any unwanted visitors who might happen upon the family home!
I've not had a chance to sit and watch it yet, however you can bet that the next time the whole family is around for a Christmas movie night – I'll be stirring up the mulled wine and heading straight to Disney Plus to check it out!
Maureen O'Hara – Miracle on 34th Street
If you're more partial to the tried and tested Christmas films of old, then you simply can't go wrong with the original Miracle on 34th Street – which first graced our screens in 1947.
Maureen O'Hara sparkles in her role as Doris Walker, a part that she was initially reluctant to accept having just settled back home in Ireland. However, upon reading the script she changed her mind completely, and travelled back to the United States to begin filming.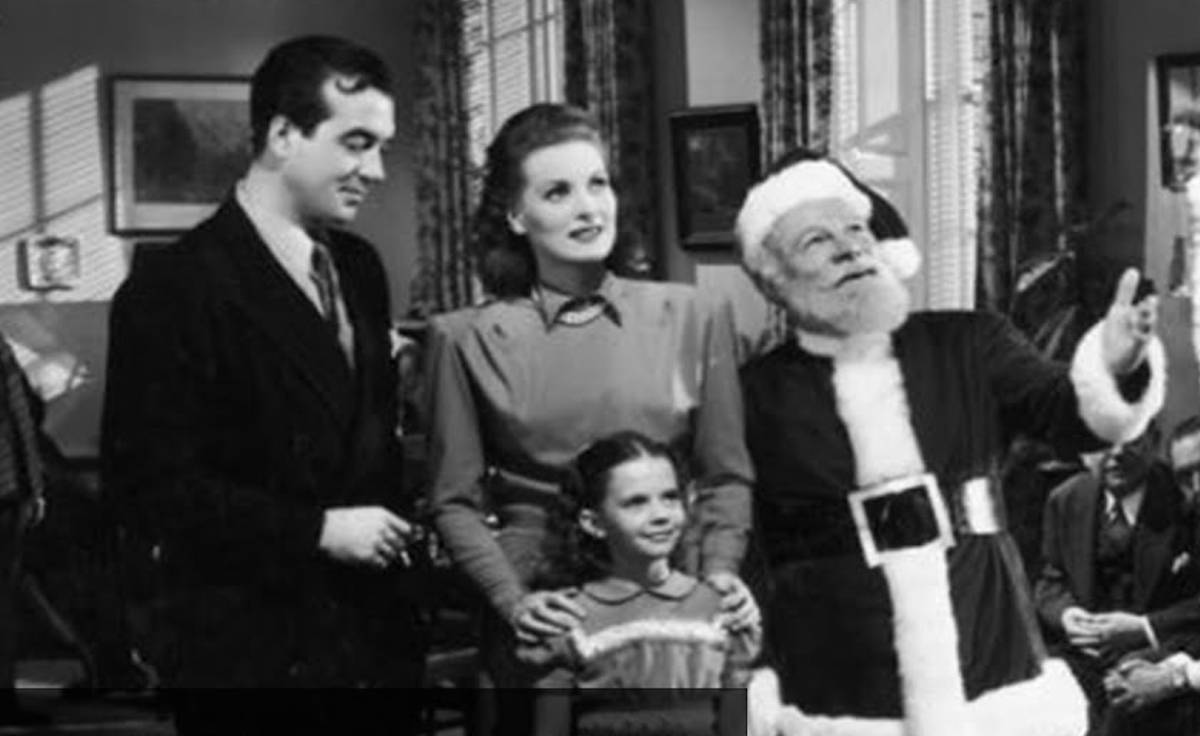 The heart-warming and humorous tale follows Kris Kringle as he rekindles Christmas spirit within the kind but sceptical Doris and her young daughter Susan, with a bit of help from handsome lawyer Fred Gailey. No matter what age you are, you'll find yourself believing in Christmas miracles by the time the credits roll up!
Michael Gambon – Christmas Carol: The Movie
The thirteen-times Laurence Olivier nominated actor Michael Gambon (who some of you might recognise as Dumbledore) made an appearance in perhaps the most iconic festive film of them all – A Christmas Carol.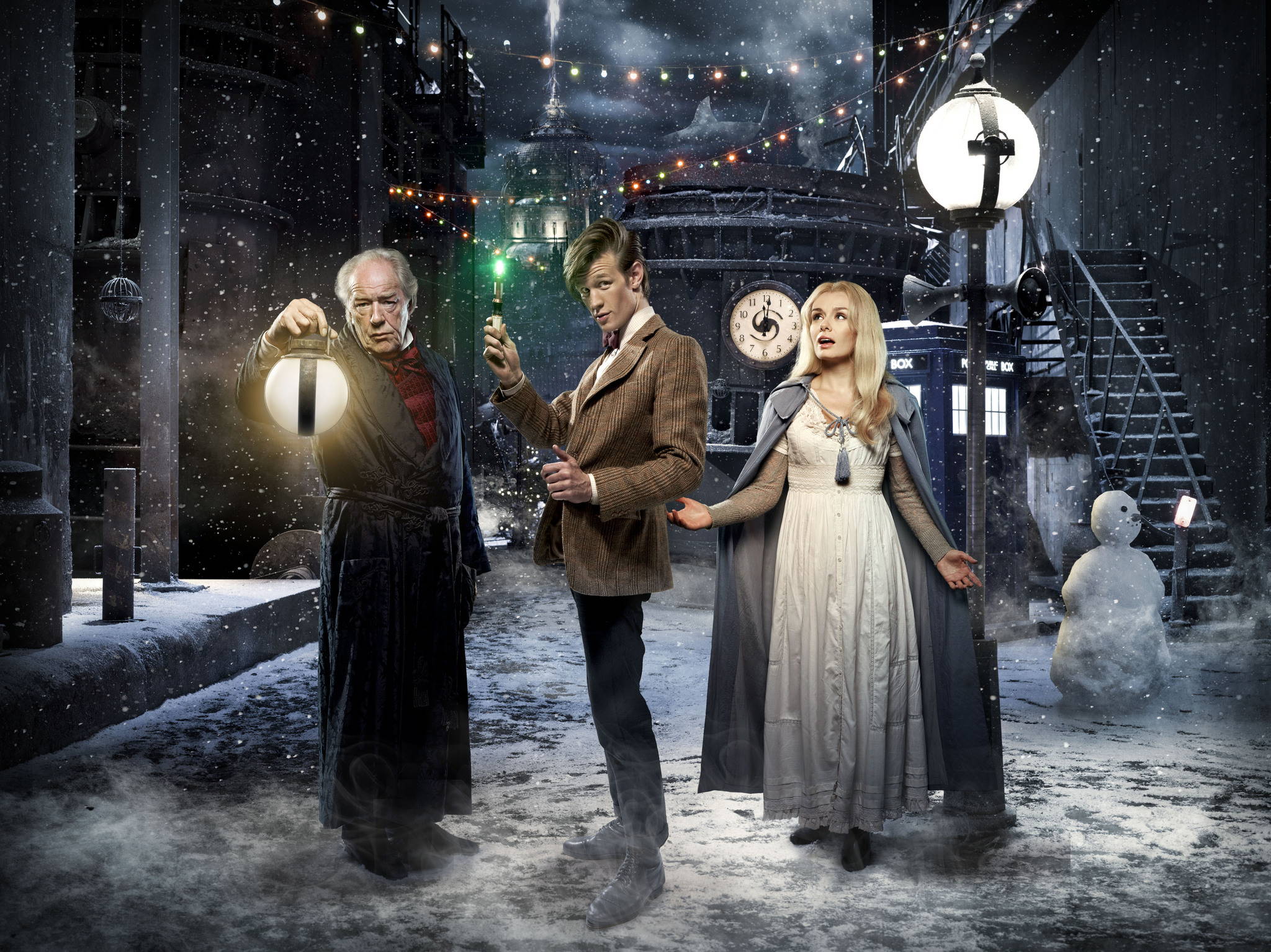 Charles Dickens' novella has proven to be such a hit on the big screen, that it has become the most remade movie of the last century – with no fewer than nine versions in circulation! Gambon makes his appearance (or his voice does…) as the Ghost of Christmas Present in the 2001 animated Christmas Carol: The Movie.
However, this wasn't the only time that the famous Dubliner played his part in the classic Christmas tale, as he took on the role of the miserly Kazran Sardick (a representation of Scrooge) in the 2010 Doctor Who Christmas special.
Technically Denis Leary was born in America, but as the son of two Irish immigrants and an Irish citizen himself, we think he deserves an honorary mention on the Christmas list – not least because this movie is absolute gold.
The Ref (or Hostile Hostages as it is alternatively known) is black-comedy at its very finest and Leary, along with the rest of the cast, delivers line after biting line to keep you gasping with laughter throughout the whole performance.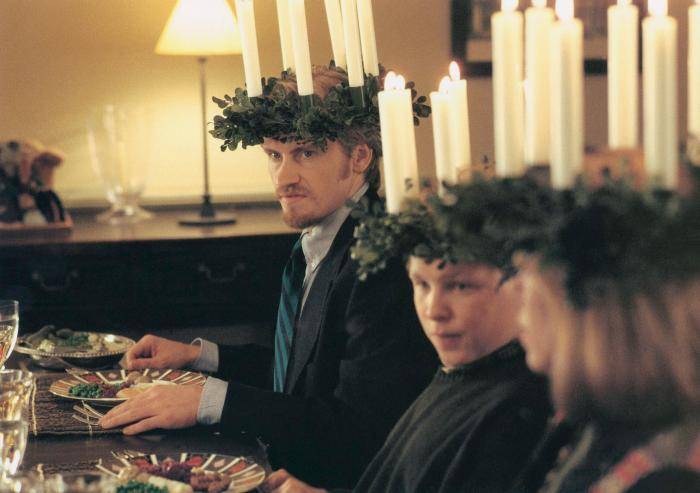 A botched robbery pushes Leary's character, Gus, to hold bickering married couple Lloyd and Caroline hostage at their home in Connecticut. By the time the rest of the family start to show up for Christmas Eve dinner, you just can't help but sympathise with this poor criminal who gets caught in the middle of all that family drama.
This is not a film for cozy festive feels, but if you're looking for something that strays (extremely far) from the normal Christmas plotlines – then this is definitely worth a watch!
What's your favourite festive film to get you into the Christmas spirit? Let us know in the comments below!
Subscribe to Irish at Heart
If you enjoyed reading this blog post, I'm sure you will love Irish at Heart subscription box! Each beautifully curated themed box is full of unique, handmade gifts from Ireland's finest creative talents and small independent businesses. Subscribe with the code below and receive your very own Irish gift box!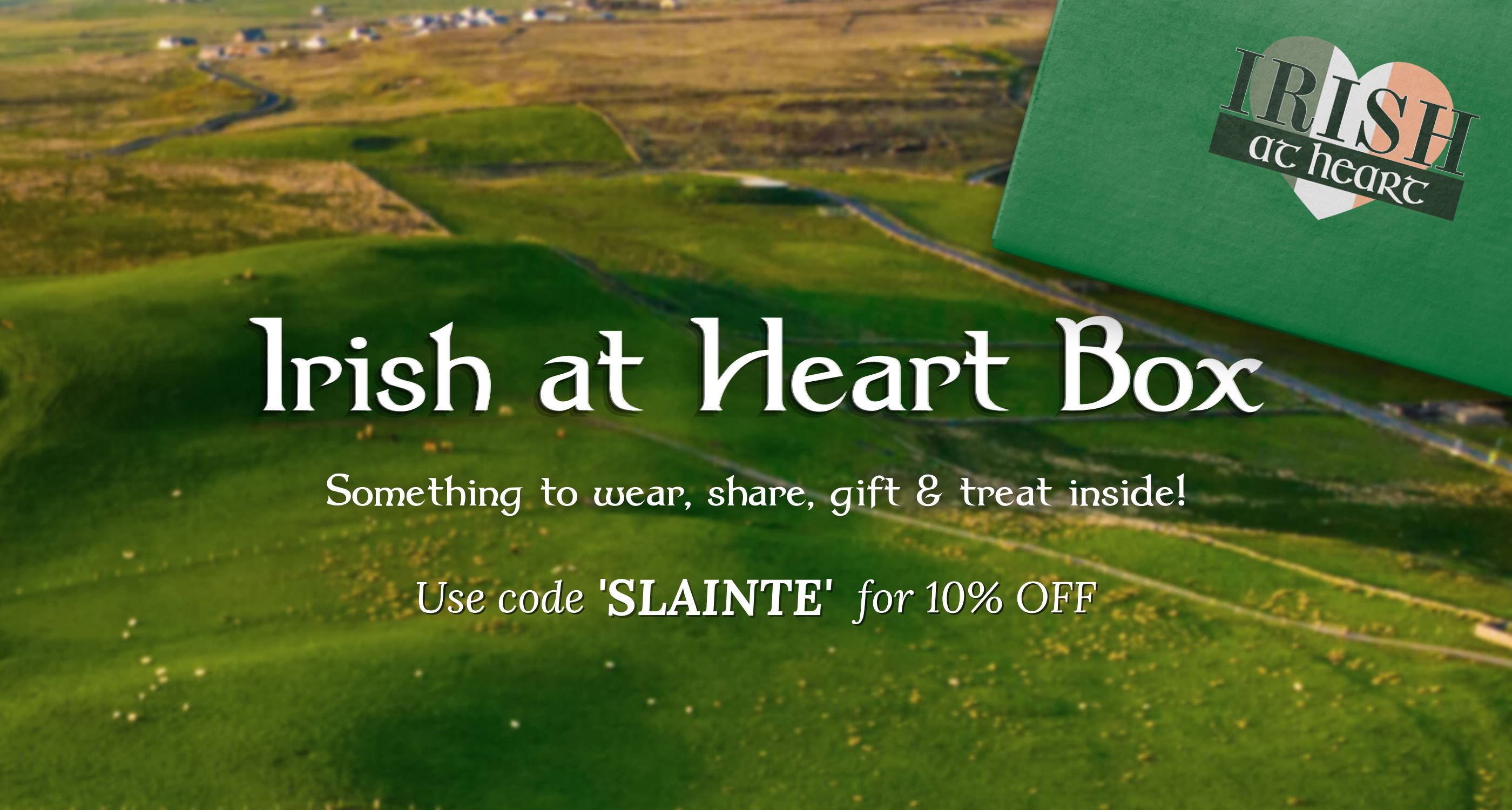 ---