Meet the Maker: Rowan Beg Designs
There are some people in this world that just spill sunshine with every breath, and Nicola Mcguinness of Rowan Beg Designs is a wonderful example. Her happiness in her work and her life in Ireland is infectious, and I loved having the opportunity to catch up with her as part of our Meet the Maker series.
The gorgeous little wall hangings that you found in your Galway box this month were crafted by her own fair hands – especially for our Irish at Heart customers! Have read below to learn about the long journey that took Nicola right back to the start – but with a completely different outlook on her life and career.
Tell us a bit about the road that led you to founding Rowan Beg Designs?
I had studied art and graphic design in college, but when I went over to live in the states, I found myself in a corporate finance job – which was really the other end of the spectrum for me. Work was fine and it paid the bills, but it wasn't the dream, and after 14 years I decided that I was going to start chasing my true passion.
So eventually I packed up with my family and moved back to the house that I grew up in, set up my studio, and I've never looked back. The very first candle I made was a recreation of the scent of my grandfather's pipe who had once lived in this very house himself, and it just brought back all the amazing memories we've had here over the years. Even the name of my business is very much tied up in my roots, with Rowan Beg being the name of our Connemara home, which has been in the family for five generations.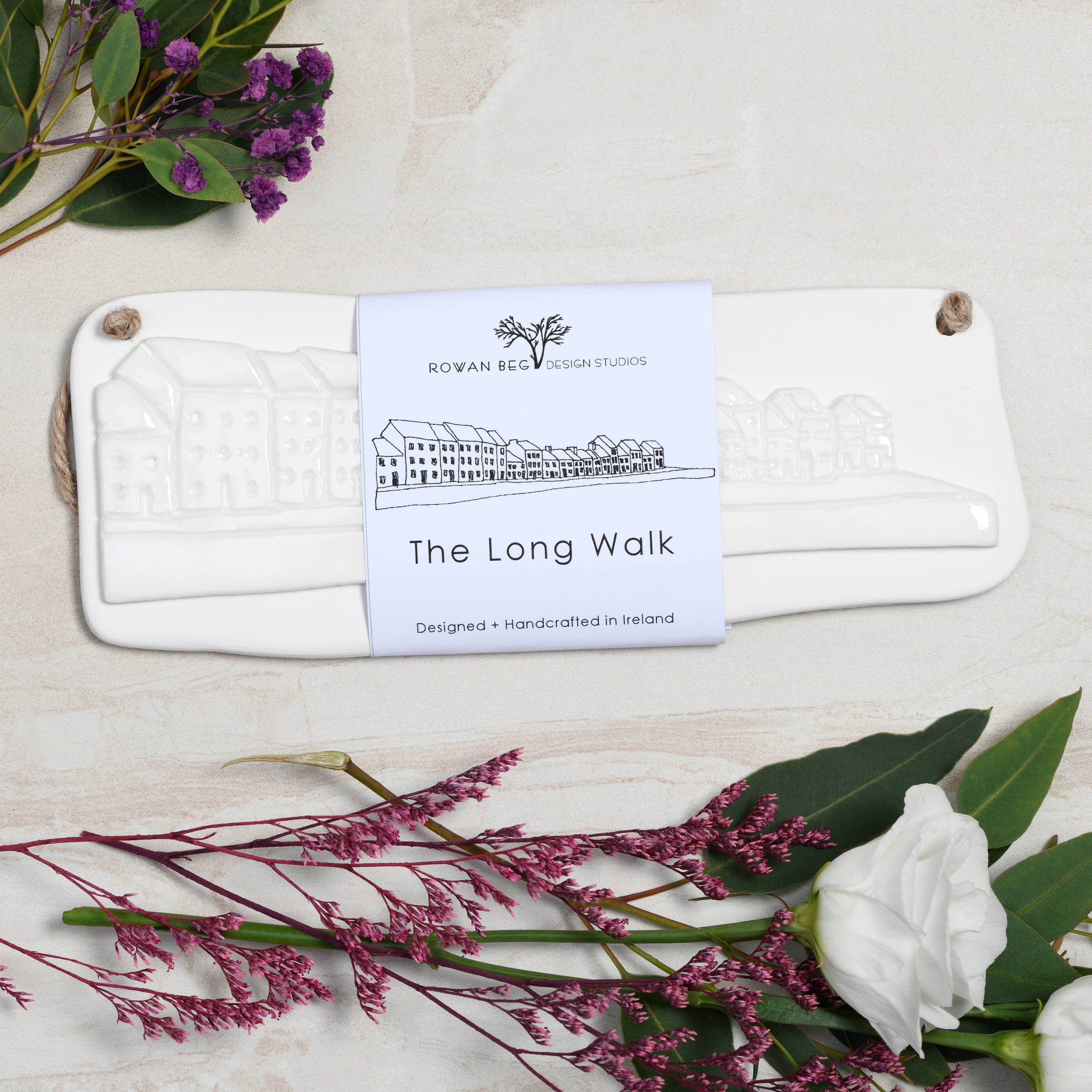 What does a day of work at Rowan Beg Designs look like?
It's mostly my dad and I working away on our candle wax covered dreams every day. We get on like a house on fire and have our own little system that ticks off all the tasks between us; sometimes we'll never stop talking away to each other, and others we'll work side by side in companiable silence, but I'm always grateful that I get to spend all day every day with him.
I spent so many years away from him and away from the place that I love, and I really feel that I've been given a chance to make up for all of that lost time.
Was there ever any question of setting your business up in New York, where you had lived for so long?
No. As much time as I spent away – I've always been a total homebird. Each day I lived in New York was a day closer to when I could finally move home. I never settled there, and I don't think it was necessarily anything to do with the city itself – I wouldn't have settled anywhere that wasn't home. Even had I only ventured as far as Galway City, I know I would just yearn for the day that I could be right back here.
That's why when I came back to Ireland I was determined not to fall into the same trap of just working a job to get by. It had to be the dream, and it had to be with my family beside me – that's what happiness looked like for me, and I'm so grateful that I get to live that life every day.
Originally the plan was to move back with just myself and my son and live in a cottage that my dad had renovated beside the family home. I had been a single mother for 11 years and I just kind of assumed that's the way it would always be. However, by the time we finally made it across the Atlantic it was with my husband, a second baby, and a dog so we ended up moving into the main house as a family, which was always something my grandfather had wanted for me since I'd been a child.
Can you tell us a bit about Rowan Beg Design's commitment to helping women overcome adversity?
Two euro of each item sold from the website goes to a women's charity which we have chosen to support that month.
Quite simply, I had my own adversities to face in my twenties, and I couldn't have got through it all without my family. They picked me up when I needed them, let me lean on them while I healed, and helped me to move on when I was ready. Thanks to them my hard times were short-lived, but it made me realise that not everyone is lucky enough to be born into the incredible support system that I was. So, I guess this is just my way of paying it forward.
A lot of people don't realise how important these charities are, because they assume that the government provides the same sort of services – but it really doesn't. There are so many women out there that need help, and I like the idea that that happiness that I have found in my work can contribute to setting them on their own positive paths.
When I was 21, I was 2000 miles away from home – no job, no money, no green card and, with a young son, no way of leaving America. In that time, I really hit rock bottom, but fast forward to the present day and I've got everything I've ever dreamed of and more. I could look back and say that moving abroad was a mistake, but I don't believe in bad decisions. Everything we do makes us who we are, and we just need to keep pushing forward for life that we want for ourselves – but sometimes we just need a little bit of help to pull ourselves out of a bad situation.
Each month we choose a wonderful theme to base our product curation around.
Whether it's Dublin, The Wild Atlantic Way or St Patrick's Day, we strive for every box to have something wonderful to wear, a gift to share, a treat to eat and a treasure to live in your home.
Every month we work with fantastic small Irish businesses; so no matter where you are in the world, you're helping Ireland!
What makes your products different from other providers?
Before we left New York, there were little pockets of Brooklyn that were starting to change, and all kinds of sustainable, plastic free stores were starting to pop up.
I guess that concept kind of became implanted in my brain, and when I decided to run my own business, I knew from the get-go that sustainability wouldn't be something I was willing to compromise on.
At the first trade show that I went to with my sister back in 2016, people really didn't seem to care about our commitment to create environmentally friendly products – all they were after was the price point. We've come such a long way since then, and now buyers are generally looking for recyclable and reusable merchandise, which is such a positive step forward.
Packaging personally drives me crazy – anytime the kids get a new toy it produces all this cardboard and plastic that just goes straight in the bin, so it's important to me that Rowan Beg Designs doesn't contribute to that wastage. So our candles don't come in any boxes, or gift bags, or extra wrapping paper – they come as they are – in quality jars that are designed to be loved and reused.  
As well as the sustainability aspect – all of my pieces are inspired by my wonderful surroundings in Connemara, and the whole business revolves around this little piece of Ireland that I get to call home.
Can you tell us a bit about the ceramic wall hanging that our customers found in their most recent Irish at Heart box?
Well, we primarily make candles – but I also dabble in quite a lot of homeware bits and pieces, and when Irish at Heart got in touch about their Galway box – I know I wanted to make something special.
The Long Walk is very iconic for those that visit the city, and every tourist shop you step into has loads of souvenirs featuring it, so I thought I would create a quality piece that was a bit more exclusive. The result was something that I'm really pleased with, as an elegant little nod to what makes Galway City so memorable to all those who visit it.
What are your favourite products to make?
I shouldn't really have a favourite, but we have two tobacco scented candles that just remind me so much of my grandfather who passed nearly 20 years ago, and they will always be special for me. Not least of because that was the very first product that I made.
I would love to know what he would make of Rowan Beg Designs today; I think he'd just be so pleased with what we've achieved together as a family.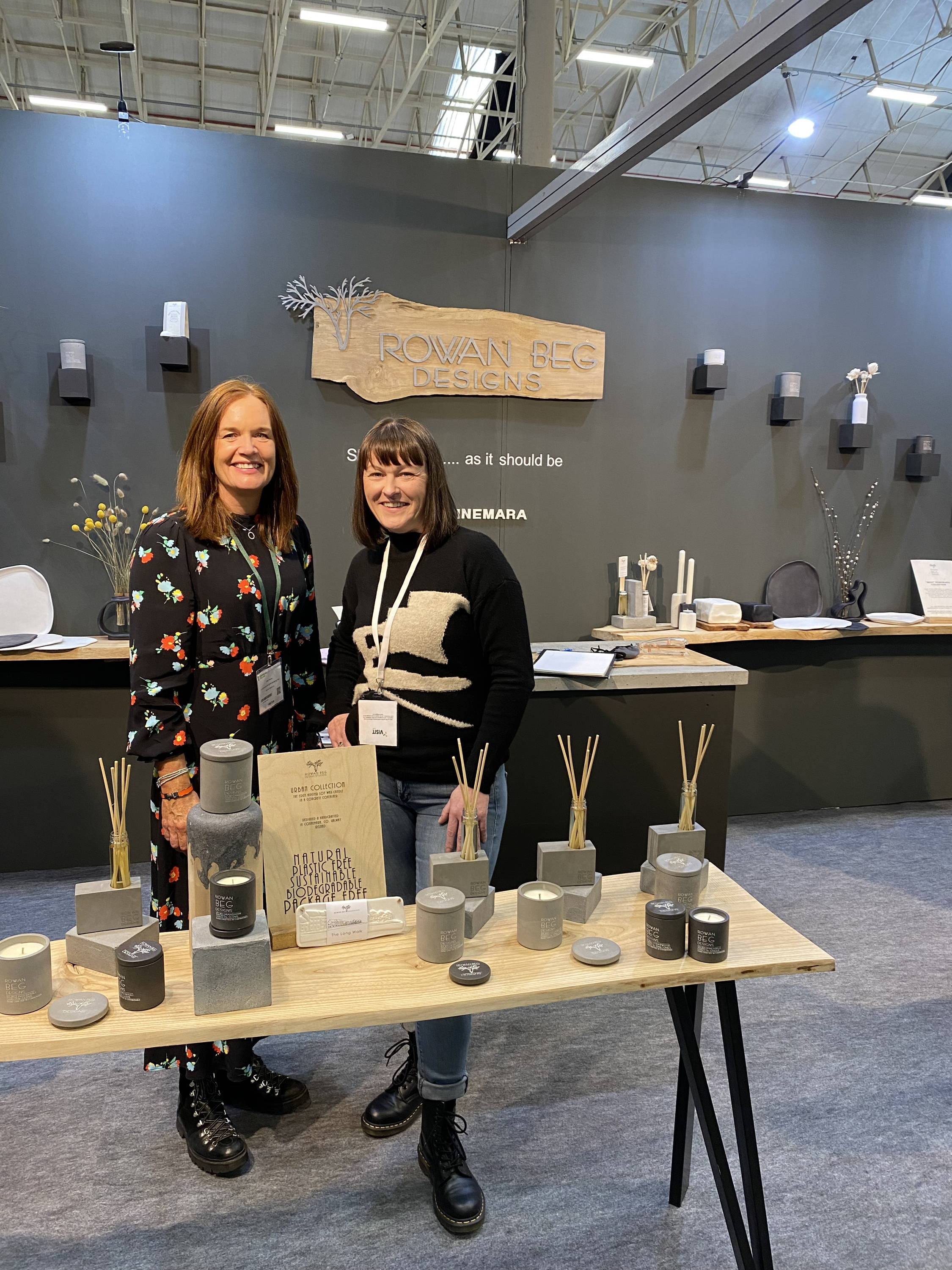 What's your favourite thing about the work that you do?
Mostly that I get to use my hands so much in my everyday life. I get to touch and craft each and every product that goes out – and I'm constantly designing both in my head and in my work. I love watching how a piece develops from an idea to the actual final product that goes on sale.
I start working on something for a little while, and then I might set it aside for two months and then inspiration will hit, and I'll pick it up knowing exactly what it needs to be finished.  
I've been working on a collection of Christmas decorations for about four years now – adding little pieces here and there – and this year I'm so excited for all nine of them to finally be available for my customers to enjoy. Sometimes it just takes a bit of time to make something perfect, and I love having the freedom to be able to take that.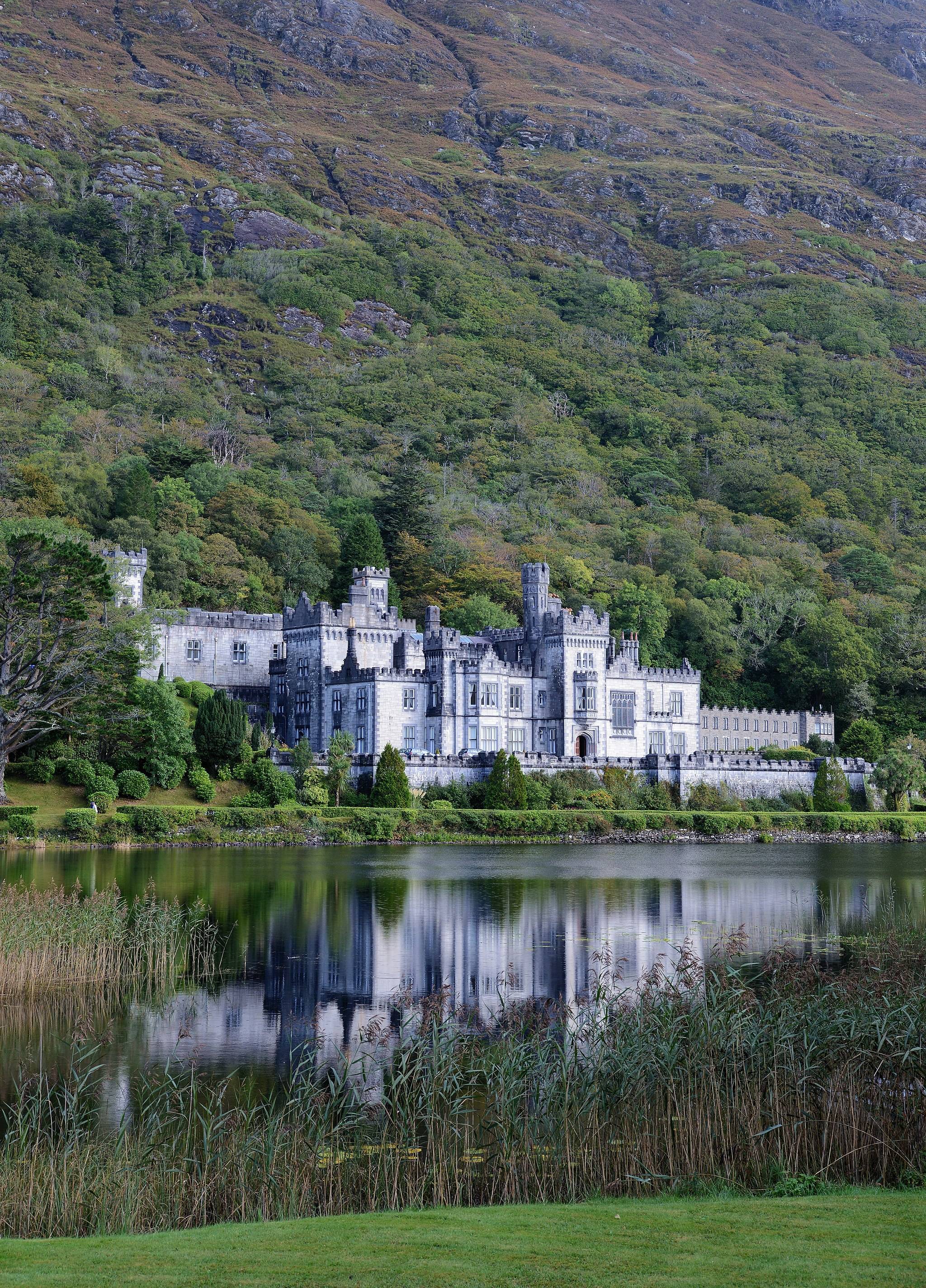 Picture Credit - Alvesgaspar
Lastly, if you could recommend one place for our followers to visit – where would you choose?
Kylemore Abbey – absolutely. I spent five years there as a student when I was younger, and even though I didn't necessarily love school, I'm still completely enchanted by the place itself.
It's just fabulous. The Abbey itself is gorgeous and the walled gardens are just spectacular and it's such a wonderful bunch of people who work there. So, if you're ever visiting Galway or Connemara – make sure that you don't miss out!
Subscribe to Irish at Heart
If you enjoyed reading this blog post, I'm sure you will love Irish at Heart subscription box! Each beautifully curated themed box is full of unique, handmade gifts from Ireland's finest creative talents and small independent businesses. Subscribe with the code below and receive your very own Irish gift box!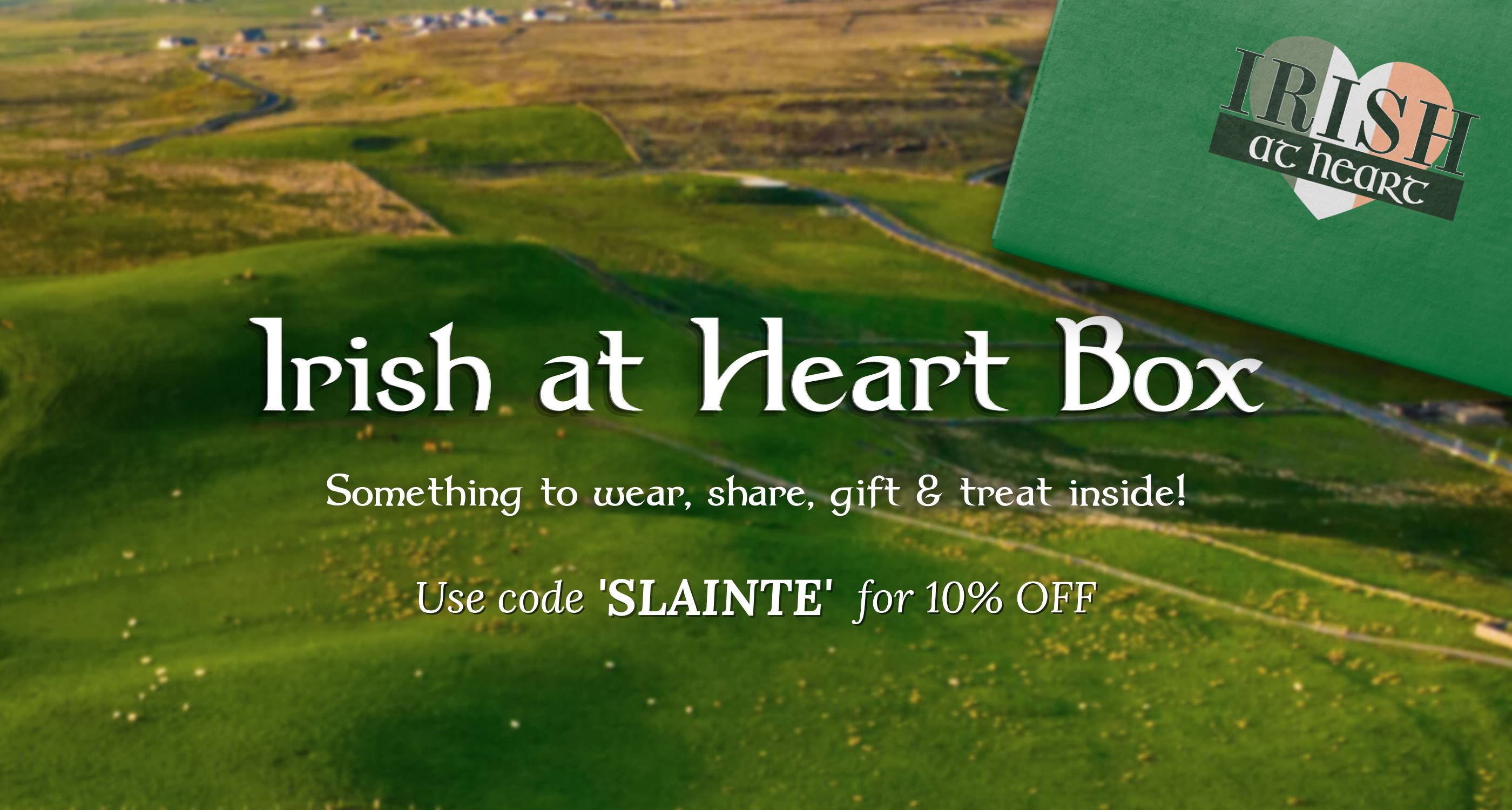 ---