Meet the Maker - Solaris Tea
If you were the recipient of our May 'Cupán Tae' box, you will probably remember the lovely Flowering Tea Bud and Earl Grey Leaf Tea from Solaris Tea. We caught up with Joerg from Solaris Tea, to tell us more about their beautiful blends and business journey.
Could you share with us a little bit about your business and the products you make?
At Solaris, we are a family business established by husband and wife: Jörg and Karin Müller, two qualified Medical Herbalists (BScHons). Based in Galway by the rugged shoreline of Ireland's West coast, Solaris specialises in the blending and preparation of International Award Winning Whole-Leaf Organic Teas.
In our early twenties, during our herbal medicine degree, we dreamt up, and blended our first perfect cup of herbal tea. The local coffee shop tried and tested our creations and these original virgin blends soon outsold their coffee offerings.
Similarly, our tea-sampling evenings became a regular fix with friends. One evening, after relishing in thirty varieties of Organic Jasmine tea from small hand-picked tea plantations, conversation took on a new level of poetry and a dream was born. We decided to share our passion with the world. Our dream became reality in 2003 when our business was established. Our goal was to provide customers with delicious tasting and health promoting organic herbal teas, free from artificial flavourings and other additives.
From its humble beginnings, hand blending small batches of herbal teas in our converted attic, our range expanded to meet customer demand.
We started out delivering to small independent health stores and coffee shops. With limited resources at the time, each delivery was an experience in itself. A vivid memory is Joerg standing at the roadside waiting for the no 33 bus, expertly manoeuvring an oversized trolley containing our first tea deliveries.
Capacity issues required similar flexibility. Once our sitting-room reached full capacity with ceiling-high stacks of herbs and spices, we decided enough is enough and took the leap to move into our current warehouse and blending rooms in 2005.
It was around then that we decided to pitch ourselves against the greater world of speciality tea. Over the next 3 years we were the proud recipients of 13 Great Taste Awards, secured the Best Irish Organic Grocery Award twice and won the Eurotoque 2010 awards for an outstanding contribution to Irish cuisine.
On the business side of things our innovative spirit was rewarded by becoming semi-finalists in the world wide young entrepreneurs award.
As the business grew so did our highly skilled and motivated team which has matured over the years providing the corner stones for our company.
Is there a story behind the name of your brand?
Solaris is the Latin word for the sun. The brand name originated from the word Soluna, representing the forces of light and darkness at work in the plant kingdom. Our original signature tea blends took as inspiration the unique planetary constellations and their relationship to plants and how they correlate to the human body organs. Having studied both Medieval, Greek & Oriental herbal plant lore, as well as modern western Herbal Medicine, we wanted a brand name that reflects the fusion of traditional & modern herbal wisdom.
As Albert Einstein said:
'Look deep into nature and you will understand everything better'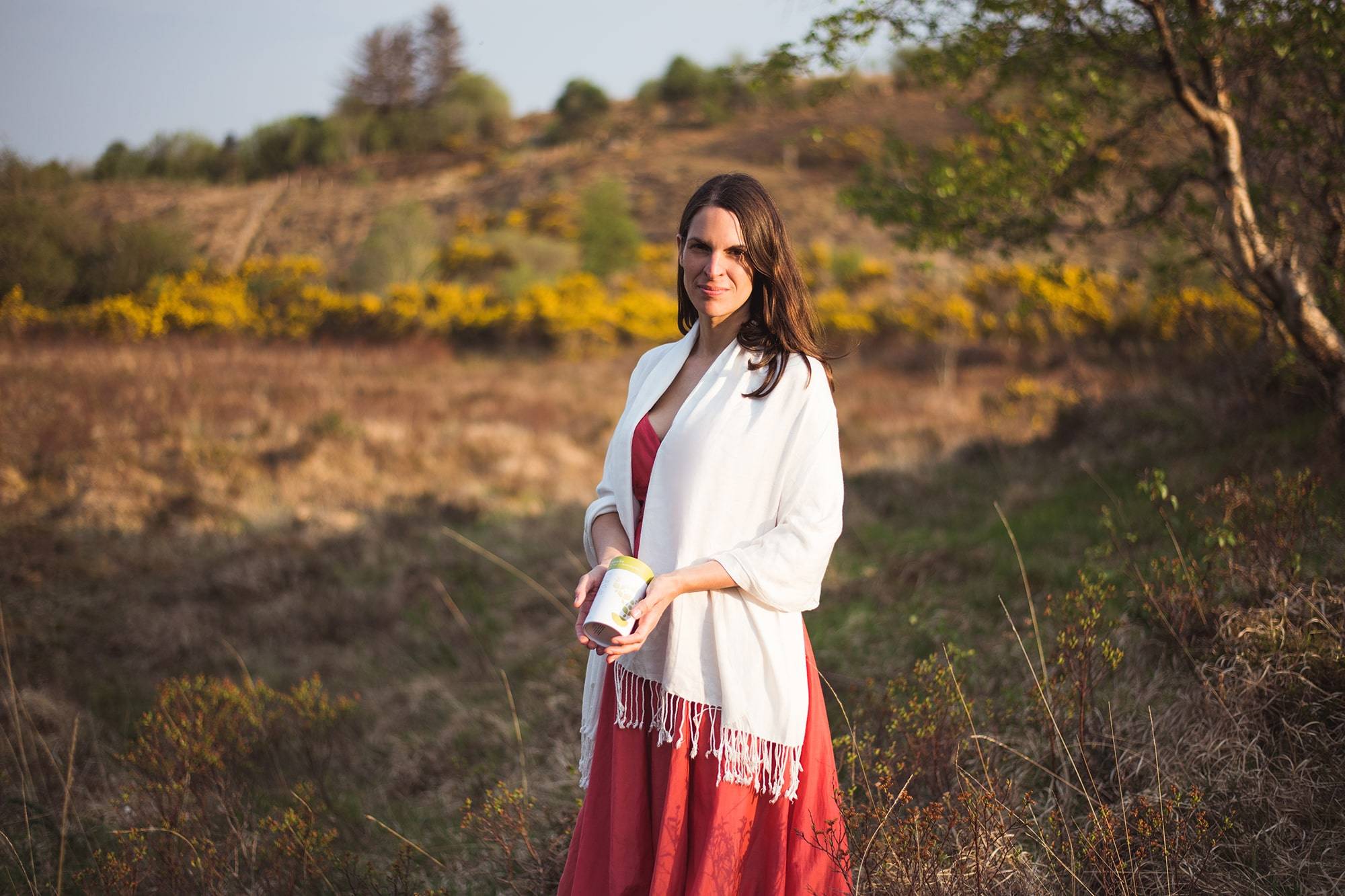 What would you say is the secret to making a perfect cup of tea?
High grade whole leaf organic tea, excellent water quality, correct brewing time and of course great company!
We believe that certified organic ingredients are paramount, as tea plantations for conventional tea are some of the highest users of fertilisers & pesticides.
Leaf tea (rather than dust & fannings) have a softer taste profile compared to ordinary teabags. I am always delighted when customers love our green teas, after saying they don't like green teas -- this comes from the finer particles in teabags being bitter & astringent. And most important of all: Leaf teas contain about 90% more polyphenol antioxidants compared to teabag teas (as the surface area is higher in dust & fannings, teas oxidise very quickly). Thus, if you drink teas for their health benefits, leaf teas are far superior (in one laboratory analysis, we tested our chun mee green tea vs a supermarket teabag tea and it resulted in 27x the polyphenol antioxidant content!).
As Catherine Douzel said: 'Each cup of tea represents an imaginary voyage'.
Tea can be a very powerful agent or ritual to achieve this - both to create moments of pause & "me-time", as well as being present.
In fact, Asian tea ceremonies represent a "letting-go" of preconceptions & your ego to achieve simplicity and pure focus.
The Japanese Tea ceremony can be summed up by the Zen phrase "Ichi-go Ichi-e", which means "one-time, one meeting".
The phrase is meant to remind us of the beauty and uniqueness of the present moment and that life is transient or ever-changing and impermanent.
In fact, we have some of our most powerful feedback from customers who experienced our tea in a relaxed environment -- Tea overall should be a sensory experience...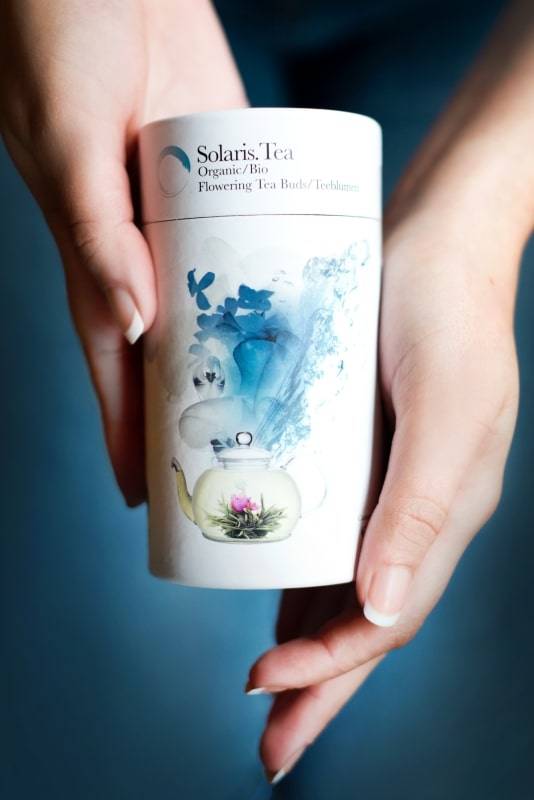 Tea bags or loose tea, what is your preference?
Definitely loose for the everyday at home! Whole leaf and spring flush is so much more economical and sustainable! Once you have the relevant tea accessories it is actually faster & more convenient compared to teabags. Remember those moments when trying to get that teabag out of the cup with tea spilling all over the place while walking to dispose of it?
Loose leaf tea also lends itself to having a little ritual and "me" time... watching the tea leaves unfurl can be very contemplative!
Saying this, we also do leaf tea in teabags, which can be useful at work or when travelling, i.e. whenever accessories or time is limited. All our teabags are made from PLA (cornstarch) and are fully biodegradable (no plastic!)
What makes Solaris tea different from others?
I would argue that we have very unique blends in terms of composition. They are blended both for health benefits (although we cannot make any health claims) & taste alike. When blending teas, we try similarly than in perfume blending to balance top, mid and base notes. The overall experience is not only while you are drinking tea, but also how you feel afterwards! These are the reasons we don't use added flavours, as these can overpower the overall balance but also add a "metallic", artificial aftertaste that generally doesn't make you feel good.
Solaris Tea also takes it sustainability credentials very serious: from all our packaging being biodegradable to sourcing directly from smaller producers with an ethos that needs to match ours. Our black teas for example, we source from the world's first and only organic & CO2 neutral tea plantation. We also have a strong sense of commitment to the environment: in the last 2 years we created a native fruit and wild nut orchard with over 48 native apple, pear and nut trees, created a biodiversity pond and planted a forest garden. I also would argue that our knowledge on herbs & tea, its uses paired with mindfulness differentiates us from bigger tea companies.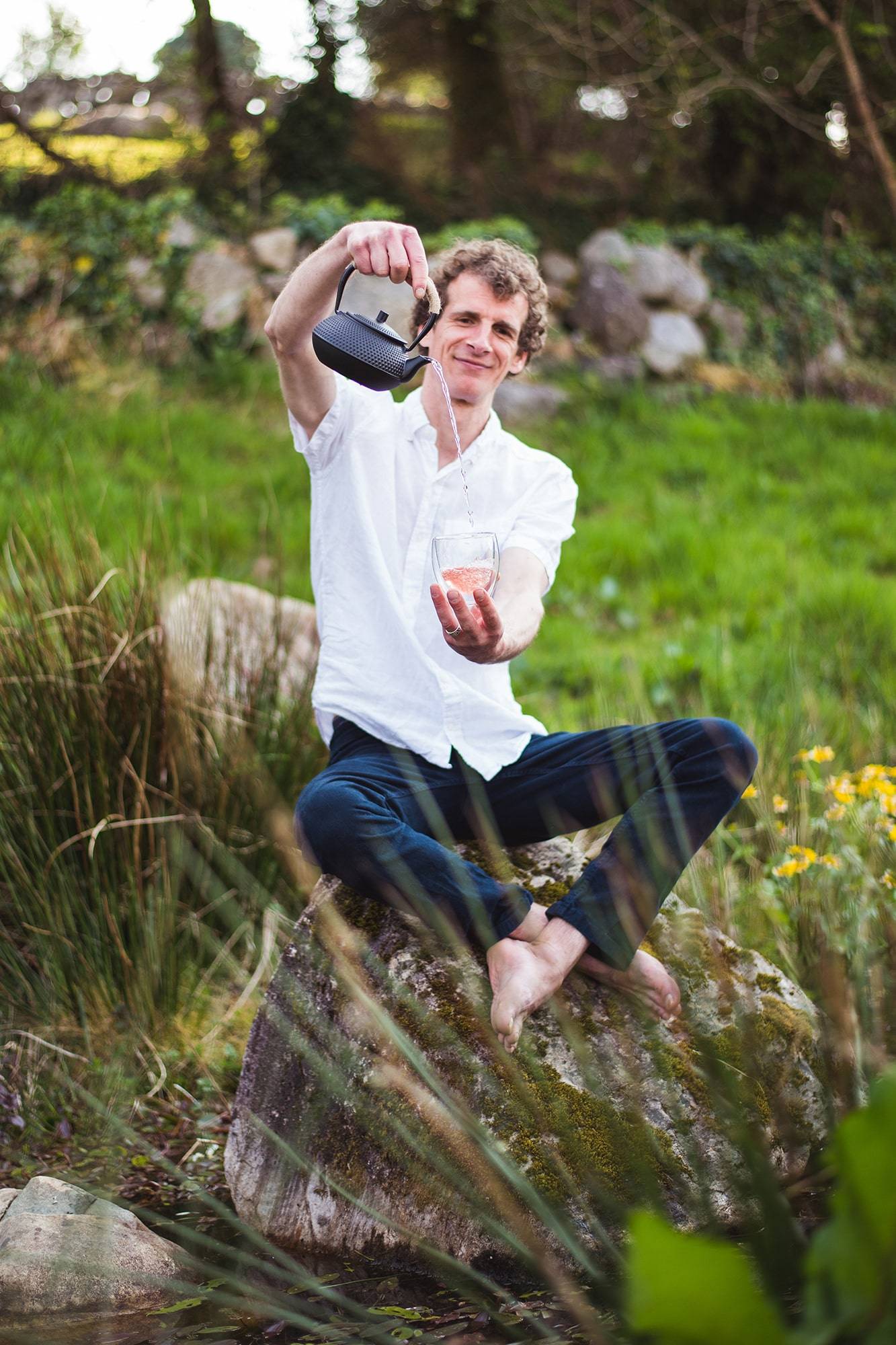 Do you have a favourite product?
Its between Roiboos Cacao Chai- gorgeous blend of Roiboos Cacao peels and oriental spices takes a drop of creamy milk and our I love Chakra Tea, a floral, uplifting & comforting blend of Chamomile, Rose petal & gentle oriental spice notes...


Do you have any new blends coming soon that you can reveal to us?
We are all the time experimenting...In fact, we are one of the only companies that offer a personalised tea-blend on our website. The idea is that we will take health or taste preferences of the customer into consideration and tailor blend a unique tea. The label text can also be individualised which is great if you want to give it as a gift to someone and every time they drink the tea they think of you! You can order the product here: https://solarisbotanicals.com/products/gift-set-2-personalised-tea-tin-200g
Do you ship to the U.S?
Yes, we do ship to the U.S. For the Chakra Tea range, we also have them available through a partner in the U.S.
Finally, where is the one place you would recommend our subscribers to visit in Ireland?
As a family, we travelled for years in our camper van on weekends and holidays, and there are so many beautiful places in Ireland. Living close to Galway, I definitely would recommend Connemara, with its rugged landscape, deserted beautiful beaches, bog lakes and mountain peaks. Connemara exudes a powerful atmosphere of unpolished beauty - free and adventurous.
We also love where we live, which is between Galway & Connemara - a landscape formed by Ireland's biggest inland lake: Lough Corrib. Here forest & water mingle, and when taking a ferry across the lake one sees the many beautiful islands on Lough Corrib. One is Inchagoill Island, an uninhabited island with beautiful forest and a 6th century standing stone. You can stay on the island for half a day and forget that the rest of the world exists...
I definitely also would recommend spending some time on a sailboat in the West of Ireland, enjoying the many islands -- I would argue that the West of Ireland has one of the most stunning coastlines in the world.
---
1 comment
---
---