Spend the Night in an Irish Lighthouse
Can you imagine anything more romantic than whiling away your evening between the stone walls and rich heritage of the buildings that have been protecting Ireland's waters for centuries?
You could step right into the secret lives of lighthouse keepers of yore, as you stay overnight at anyone of Ireland's lighthouse accommodations dotted throughout our striking coastline: lighting the way for ships in the night, while protecting you from the elements in the cosiest of atmospheres.
In honour of our January 2022 'Lighthouses of Ireland' themed box, we have included a selection of Ireland's lighthouses which offer overnight accommodation for guests. Each with their own quirks and charms, and all promising a unique getaway to be treasured for years to come!
Clare Island Lighthouse, Co. Mayo
If it's a sense of adventure that you're after, then where better to journey than the home of Grace O'Malley – Ireland's Pirate Queen. Discover the secrets of this little island through the ruined tower by the harbour (known to the locals as Grace O'Malley's Castle) and pay your respects to the former landlords at the O'Malley Tomb in the ancient abbey – which is said to be the final resting place of Gráinne Ní Mháille herself.
However, you'll need somewhere from which to embark upon your adventure and to return home to after a long day of exploring, and the Clare Island Lighthouse is truly the perfect spot. While it was erected long after the Pirate Queen roamed the grounds, it is just as crucial to the story of the island's heritage – and offers the most beautiful views of its surroundings!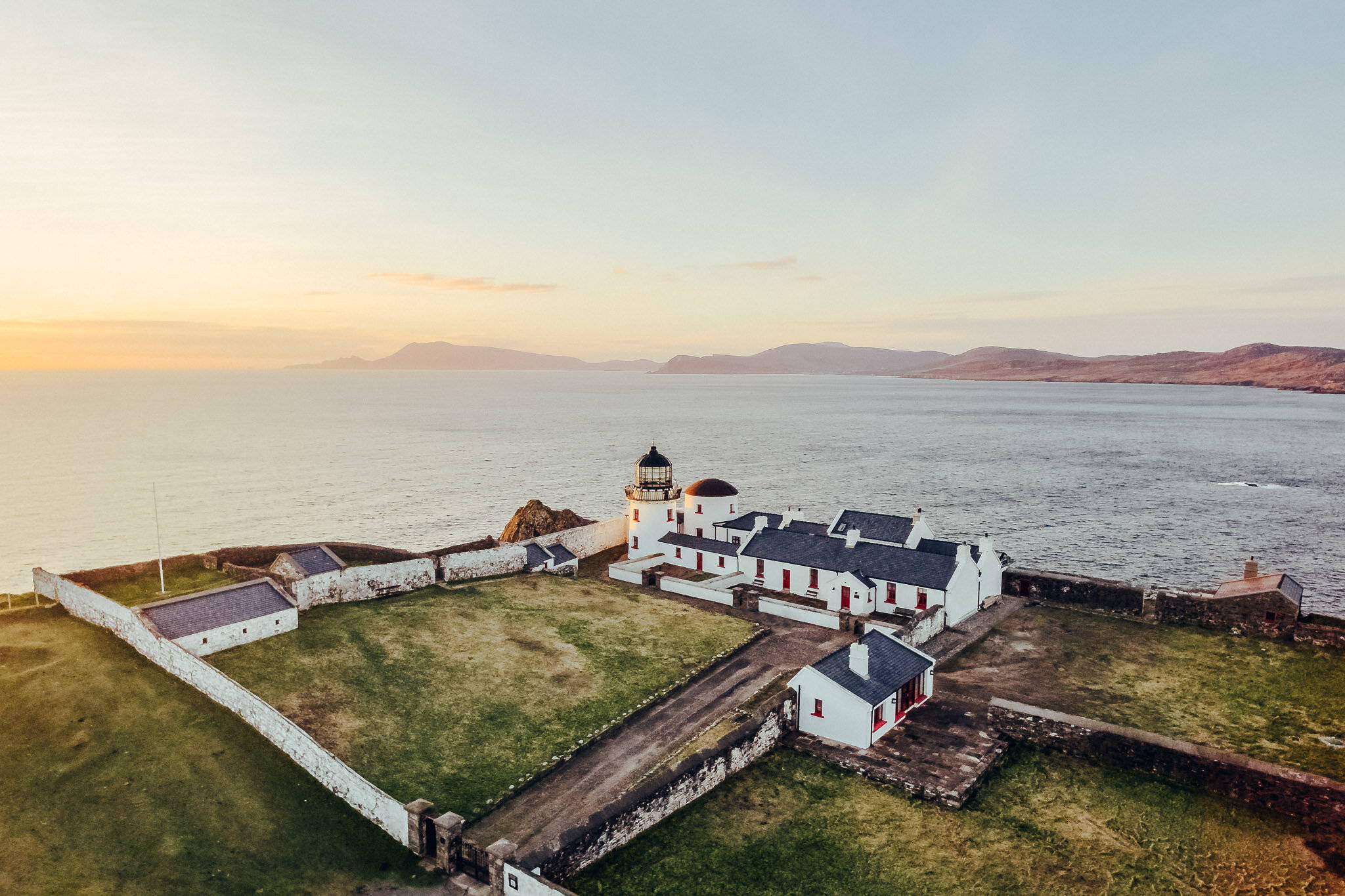 Picture Credit - Clareisland.ie
The lighthouse and surrounding cottages have all been converted into luxuriously rustic accommodation – that offers you an insight into the life of lightkeepers of yore (without sacrificing your amenities!). You can even arrange for a sunrise breakfast or sunset drinks to be served in the Lantern Tower itself – the only two storied lighthouse in Ireland and a spectacular perch from which to admire the very best of Clare Island.
Loop Head Lighthouse, Co. Clare
Despite the misleading name, Clare Island Lighthouse is actually part of County Mayo; Co. Clare however has plenty of gorgeous lighthouse of its very own – including the beautifully lonely tower of Loop Head.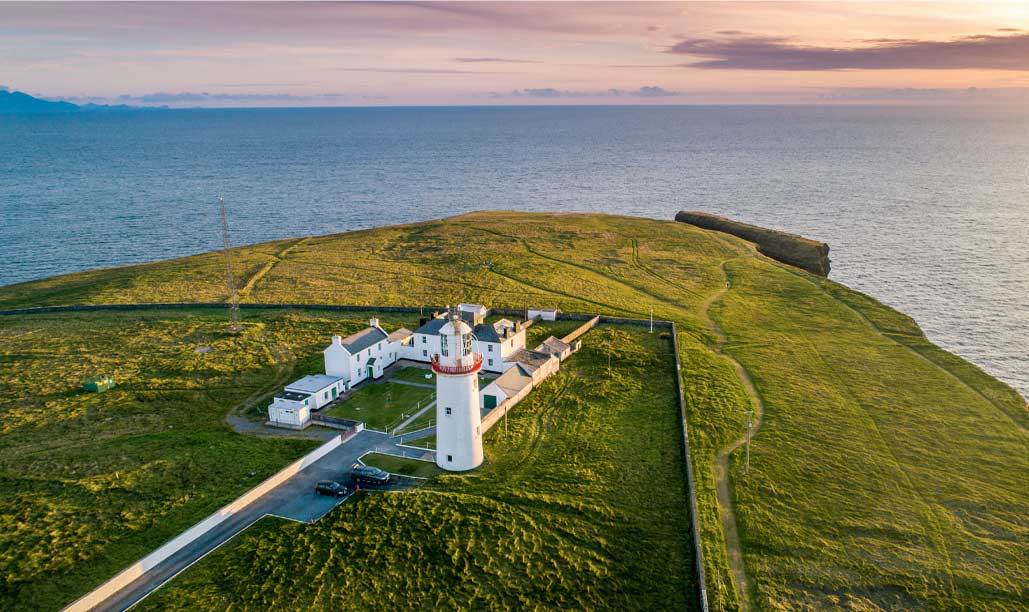 Picture Credit- Loopheadlighthouse.ie
Situated on the very edge of the peninsular, the Loop Head Lighthouse offers wildly dramatic vistas of the crashing Atlantic Ocean framed by the beautifully rugged rocks that seem to be poised on the edge of the world. There has been a lighthouse at this point for over 350 years, and today you can stay in the very cottage that was the home of lighthouse keepers of centuries before.
It has of course been comfortably refurbished in a manner befitting the 21st century, but without losing any of the charm of its maritime character.
Wicklow Head Lighthouse, Co. Wicklow
If a keeper's cottage isn't enough to satisfy your curiosity for Irish lighthouses, then Wicklow Head is where you should be setting your sights. A modern lighthouse now takes the place of the two stone towers that were built in 1781, the double light being used to distinguish the coast from that protected by the Hookhead Lighthouse.
However, in 1836 a bolt of lightning struck the rear octagonal tower, causing the entire interior to be destroyed. It was initially left as a landmark that could be used for bearings during the day but has since been completely converted by the Irish Landmark Trust into a truly unique and fascinating self-catering accommodation. You'll need to be committed to the lifestyle of a bygone lighthouse keeper though; with 109 steps up to the kitchen and a deliberate lack of WIFI, this is certainly a throwback to simpler times…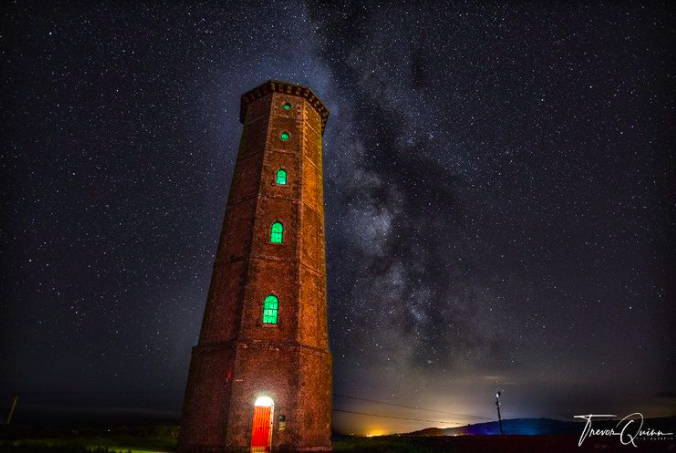 Picture Credit - @trevorquinnphotography
Blackhead Lighthouse, Co. Antrim
Positioned at the very northern point of Belfast Lough, Blackhead Lighthouse would have guided the Titanic as it left the harbour in which it was created to travel to Southampton for its tragic maiden voyage. It has stood on its perch since 1902, guiding both traffic coming into Belfast from the North-East, and providing safe passage for those boats crossing between the North and the South.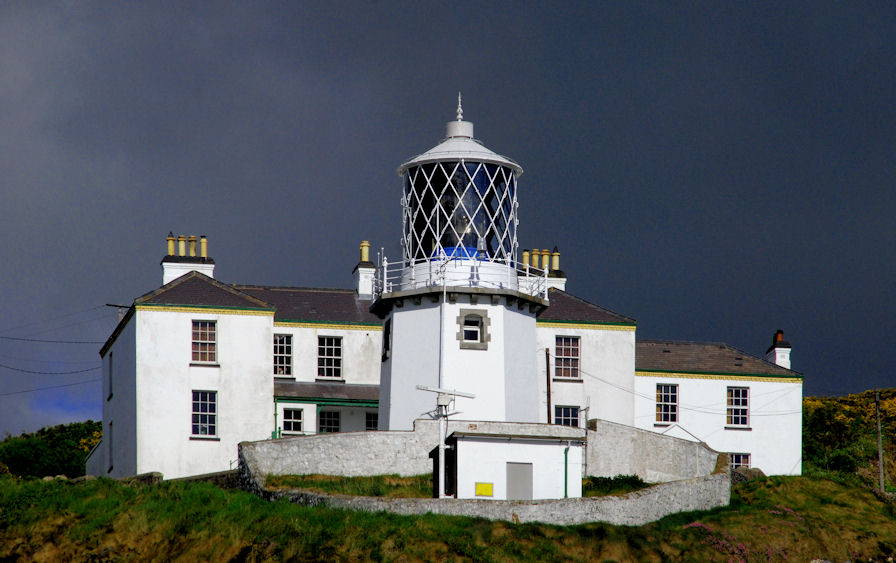 Picture Credit - Albert Bridge
Today visitors have a choice of three fully restored cottages, which were the homes of lighthouse keepers until 1975, each boasting stunning views, antique furniture, and a unique seafaring character.
Take on the dramatic elements of the breath-taking Gobbins Cliff Path, which begins just a stone's throw away from your front door, before cuddling up for the evening in front of your open fire, surrounded by the stunning heritage of the Irish sea.
Each month we choose a wonderful theme to base our product curation around.
Whether it's Dublin, The Wild Atlantic Way or St Patrick's Day, we strive for every box to have something wonderful to wear, a gift to share, a treat to eat and a treasure to live in your home.
Every month we work with fantastic small Irish businesses; so no matter where you are in the world, you're helping Ireland!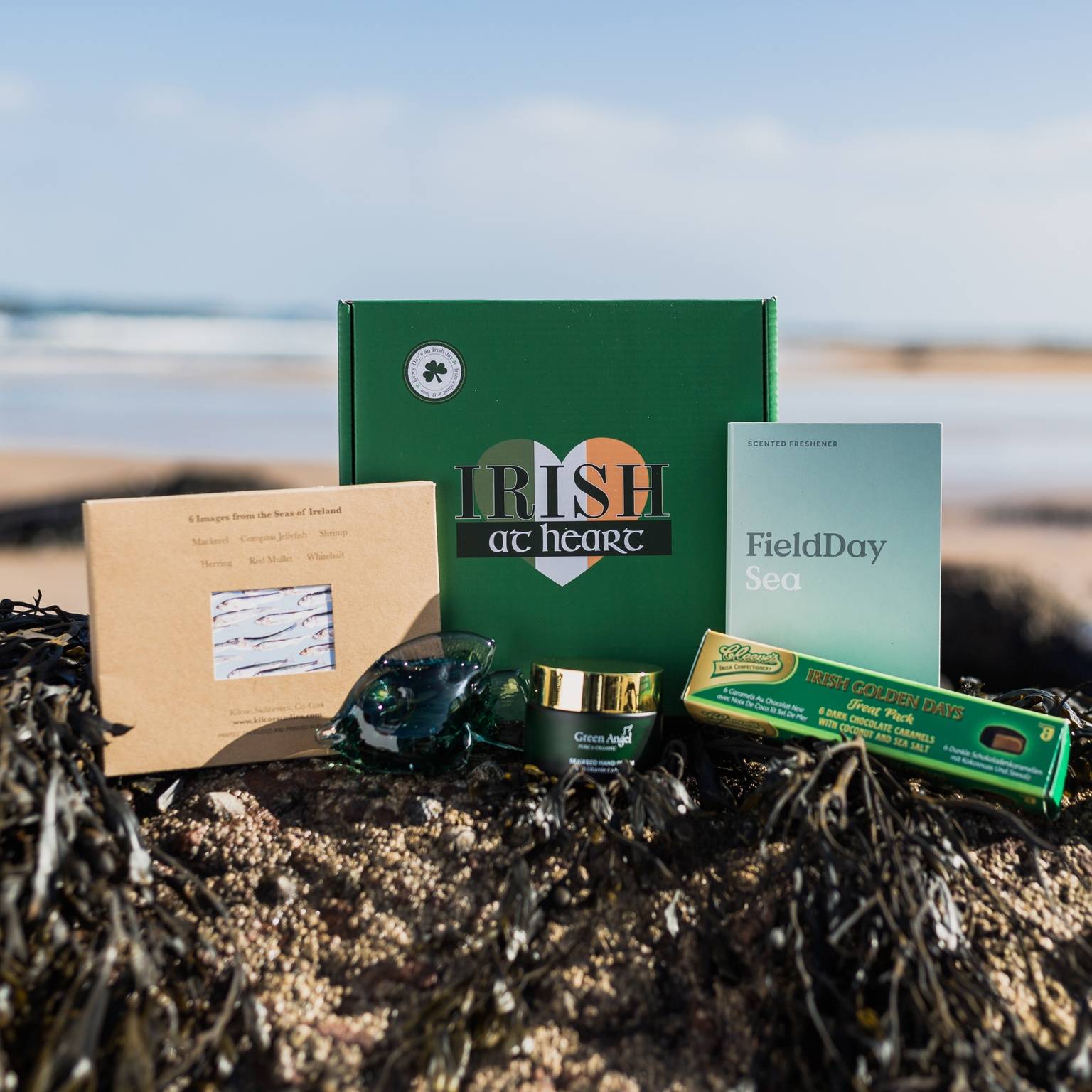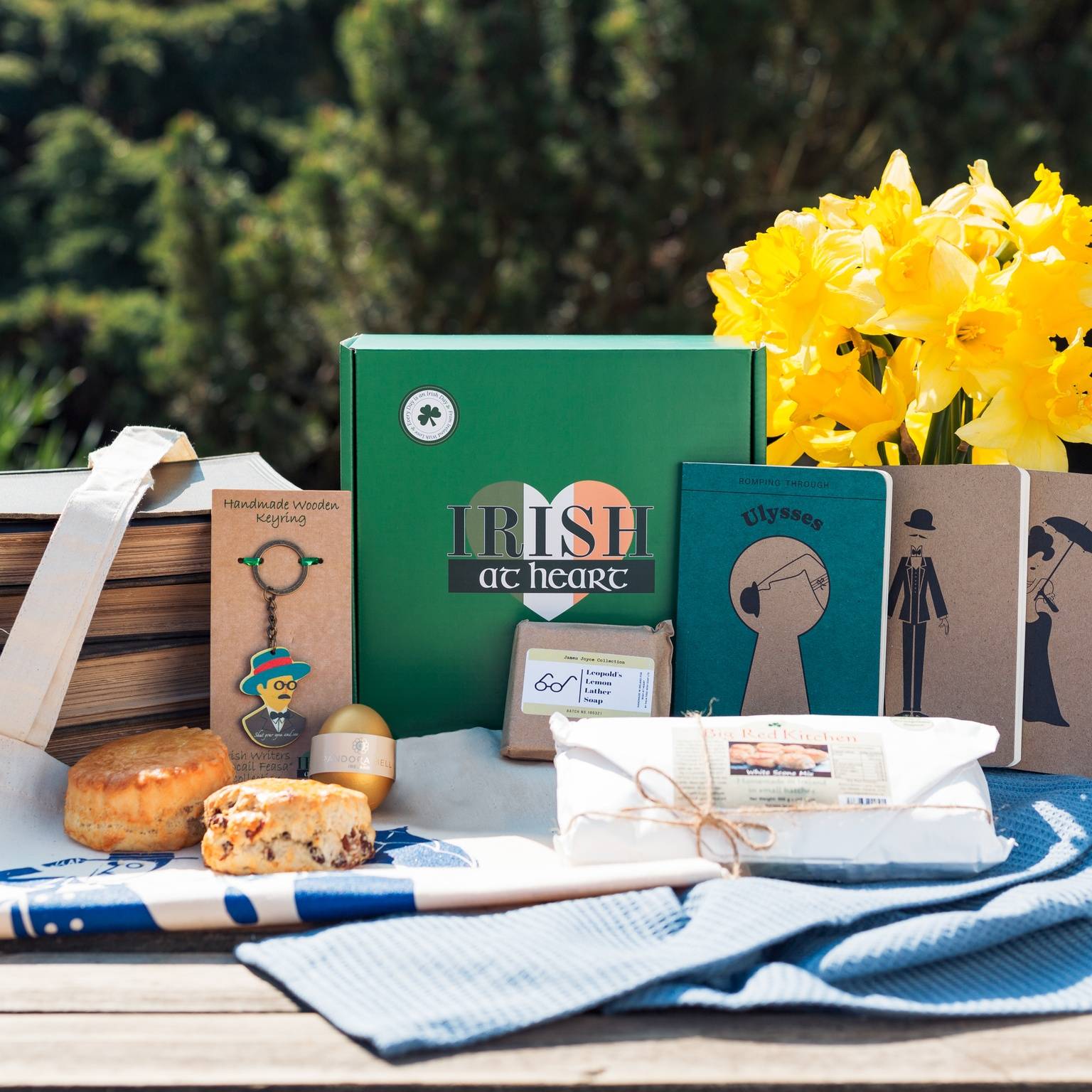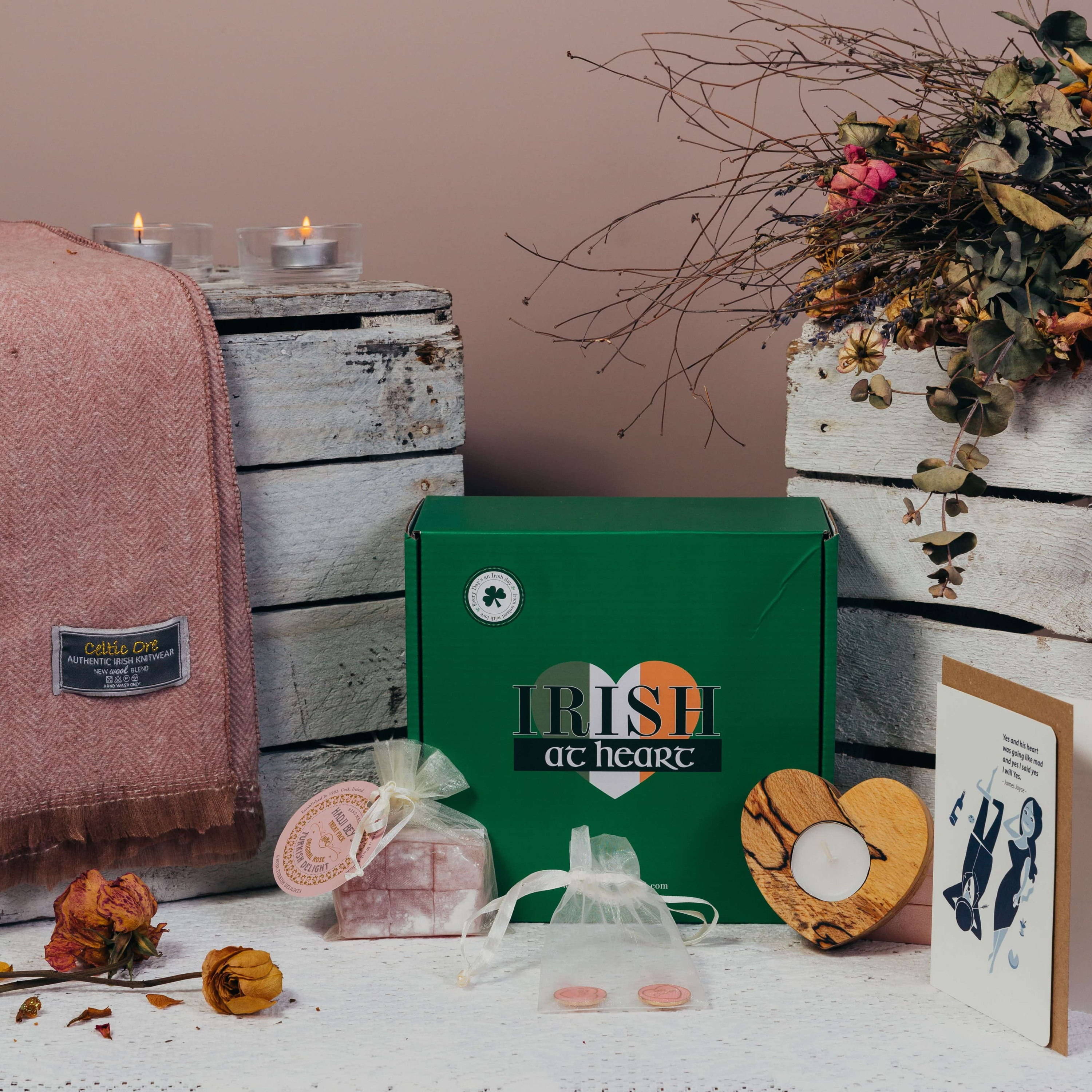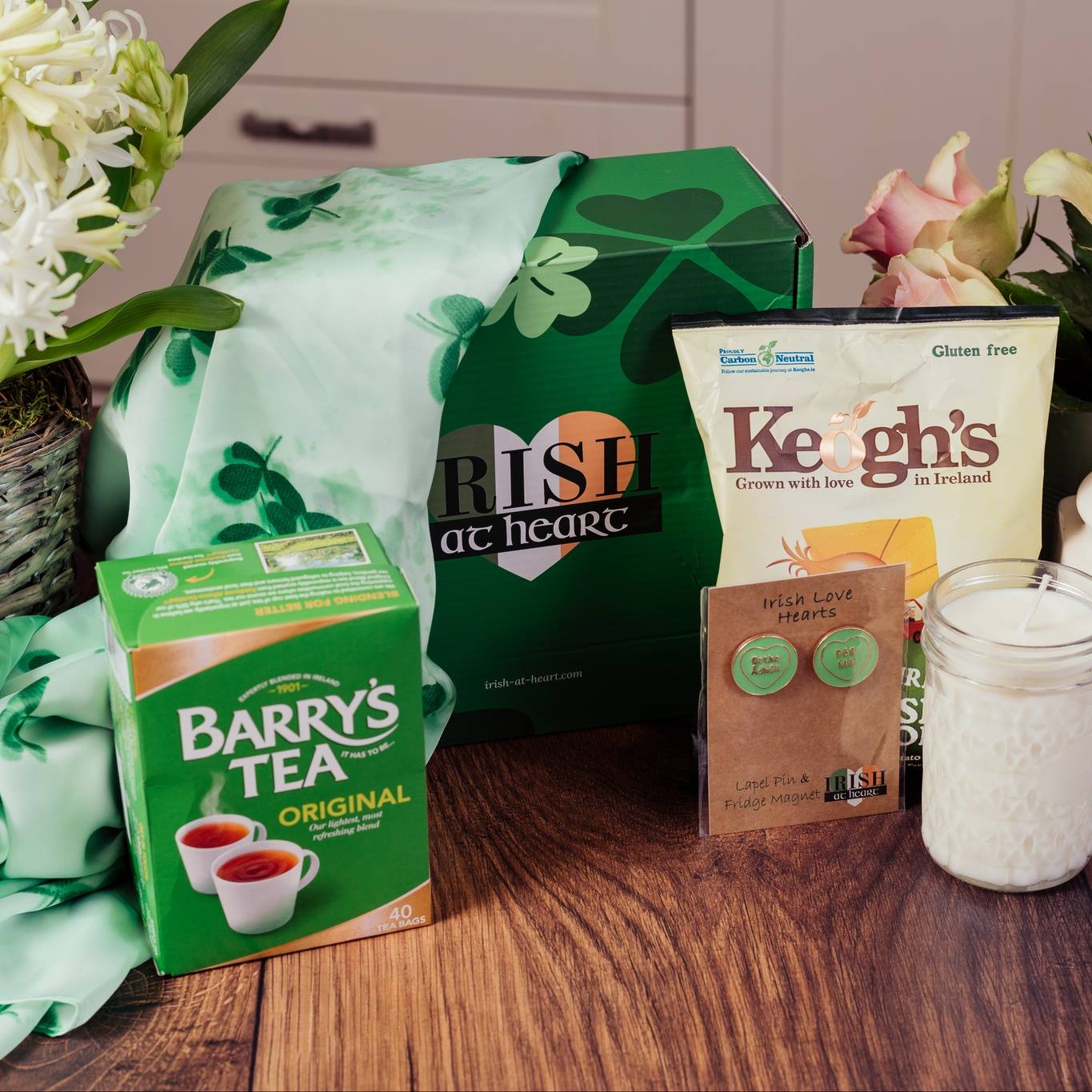 St. John's Point, Co. Donegal
Sitting atop one of the longest peninsulas in Ireland is Donegal's St John's Point Lighthouse, which is simply stunning in its wild isolation, offering unparalleled panoramic views across Donegal Bay. There is nothing for miles around the scenic spot, so if you truly want a literal getaway – then St John's Point offers you seclusion in style!
Built in 1831, the red and white tower overlooks Streedagh Strand, where three ships of the Spanish Armada washed ashore, after the fleet was besieged by violent storms in 1588.
There are two cosy cottages to choose from when you opt for an overnight at St John's Point – Clipper and Schooner – both offering a separate wet room with diving gear, should you choose to dip your toes in the clearest waters that Europe has to offer!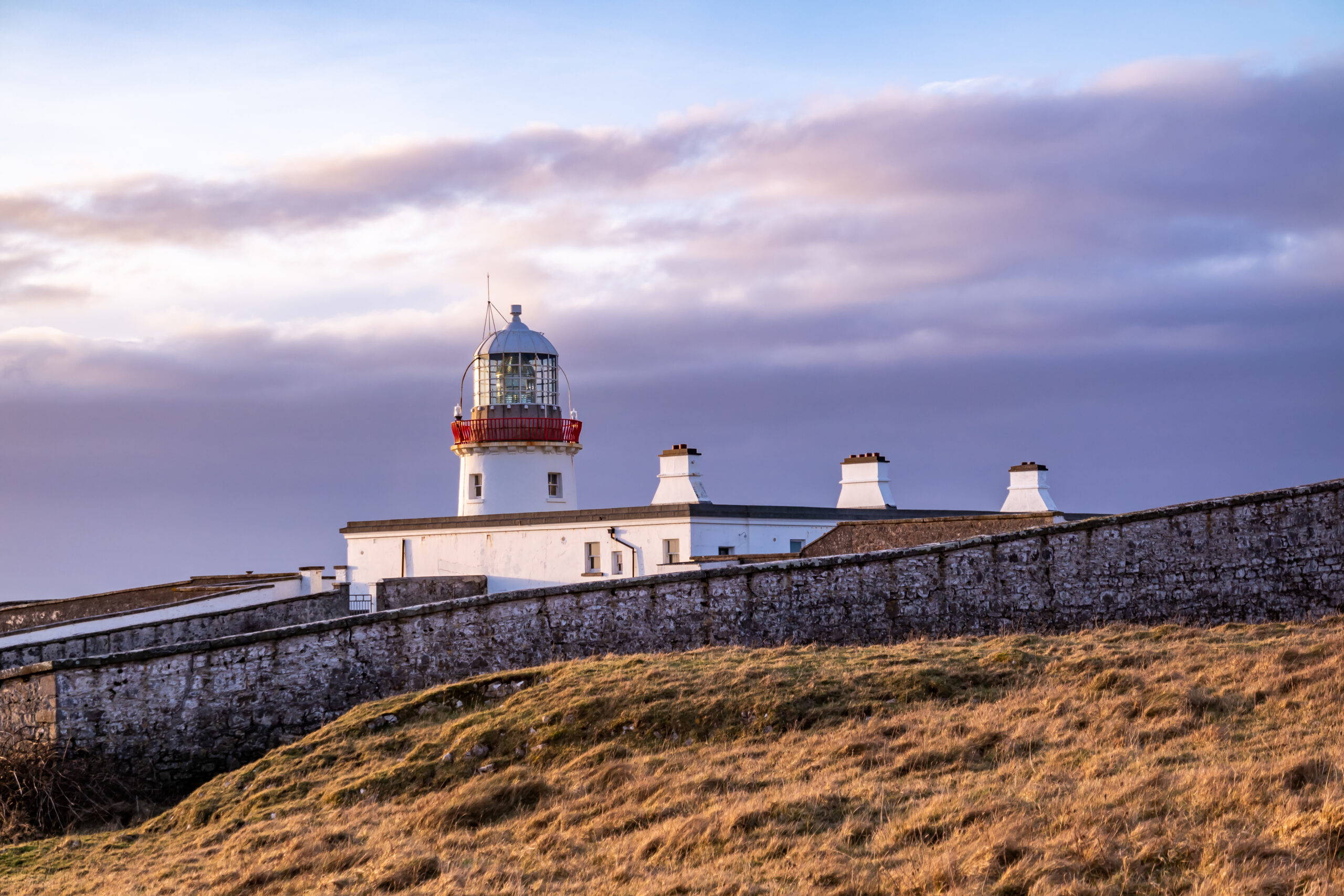 Picture Credit - greatlighthouses.com
Crookhaven Lighthouse, Co. Cork
You may have heard of Fastnet Lighthouse – known as the tear drop of Ireland, as it was the last glimpse of the Emerald Isle afforded to those who were emigrating to the United States.
Positioned as it is upon a small rocky island in the middle of the Atlantic Ocean, Fastnet isn't particularly hospitable to guest accommodation – but you get a stunning view of the tower from Crookhaven Lighthouse, with the added benefit of not actually having to leave Ireland!

Picture Credit - irishlights.ie
Located on Rock Island (which is actually not an island at all, being firmly attached to the mainland on one side), Crookhaven Lighthouse boasts a choice of two stunning guest houses: the sleek and modern 'Long House' with its floor to ceiling windows; and the more traditional cottage which dates back to 1843, having been beautifully renovated for a more contemporary clientele.
If you could stay at just one of these lovely lighthouses on a visit to Ireland, which would you choose? Let me know in the comments below
Subscribe to Irish at Heart
If you enjoyed reading this blog post, I'm sure you will love Irish at Heart subscription box! Each beautifully curated themed box is full of unique, handmade gifts from Ireland's finest creative talents and small independent businesses. Subscribe with the code below and receive your very own Irish gift box!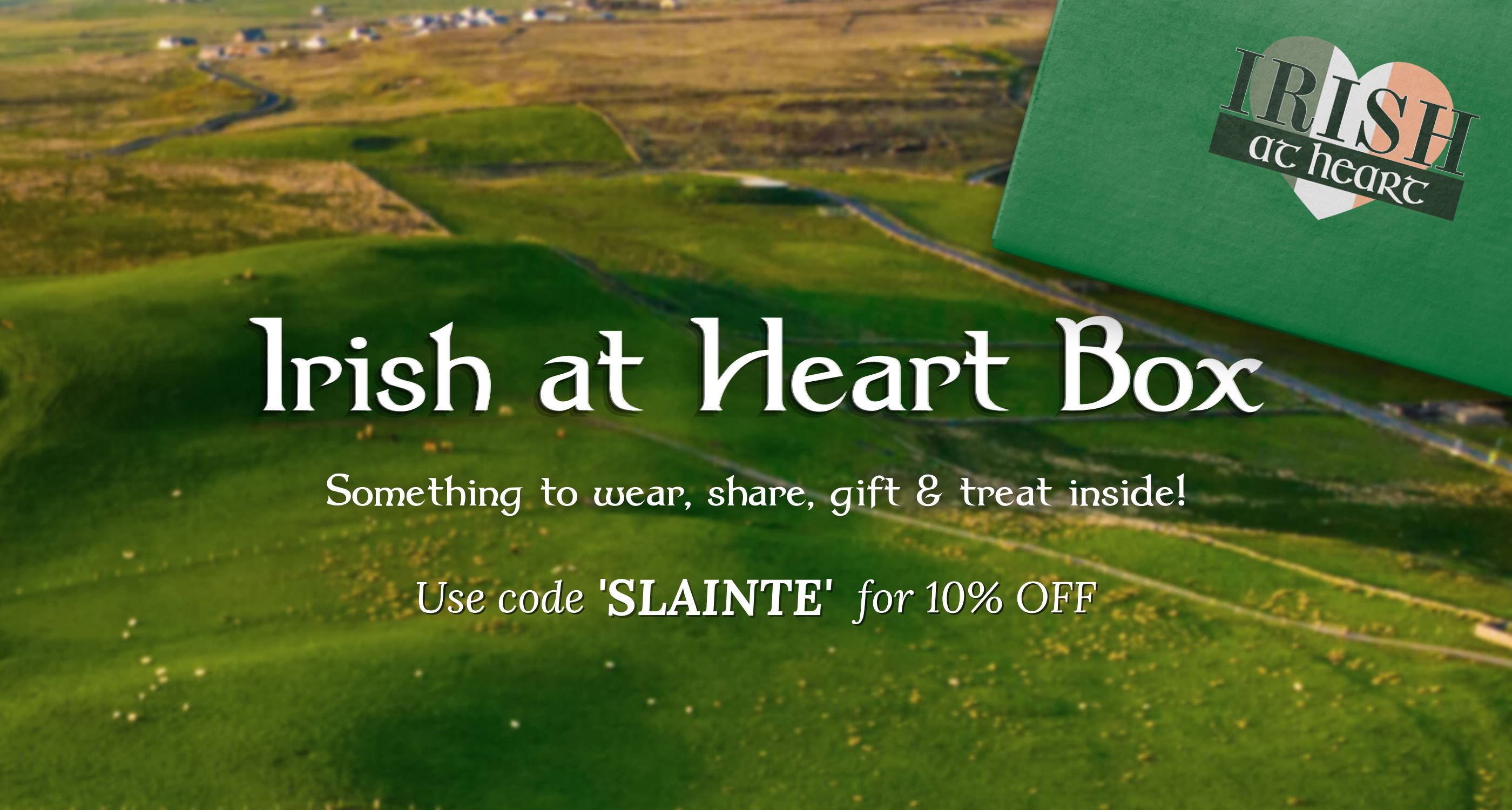 ---