Unboxing Cairdeas, Our July 2021 Box from Irish at Heart
It's that time again! I am oh so excited that you've all started to unbox your beautiful boxes filled with tokens of Irish Cairdeas, and I can't wait to see how each of you use these little trinkets in your everyday lives. I really see this month's gifts as an expression of my own friendship to all of my Irish at Heart family around the world – and I do so hope that you enjoy them.
In this blog I'm going to delve a little bit deeper into the thought process behind each item that you found cosied up in your green tissue paper this July, so if you haven't received your order yet – beware of spoilers! For those of you who aren't subscribers – you can still get a little touch of Cairdeas in your life by purchasing the box as a one off over on the Irish at Heart website, however I wouldn't dilly dally – with a total value of $69 and a current price of $55 – they might not be around too long!
Cairdeas is a very special notion in Ireland, and to me the word means so much more than just friendship – which I sometimes think is used much too easily in the times of today. Cairdeas is a bond for life – it's those people that you see every day, who become such an inextricable part of you that you can't imagine being without them; on the other hand, it's also those friends that you perhaps haven't seen in years, but when the going gets tough you know that they'll always be there for you - and you for them.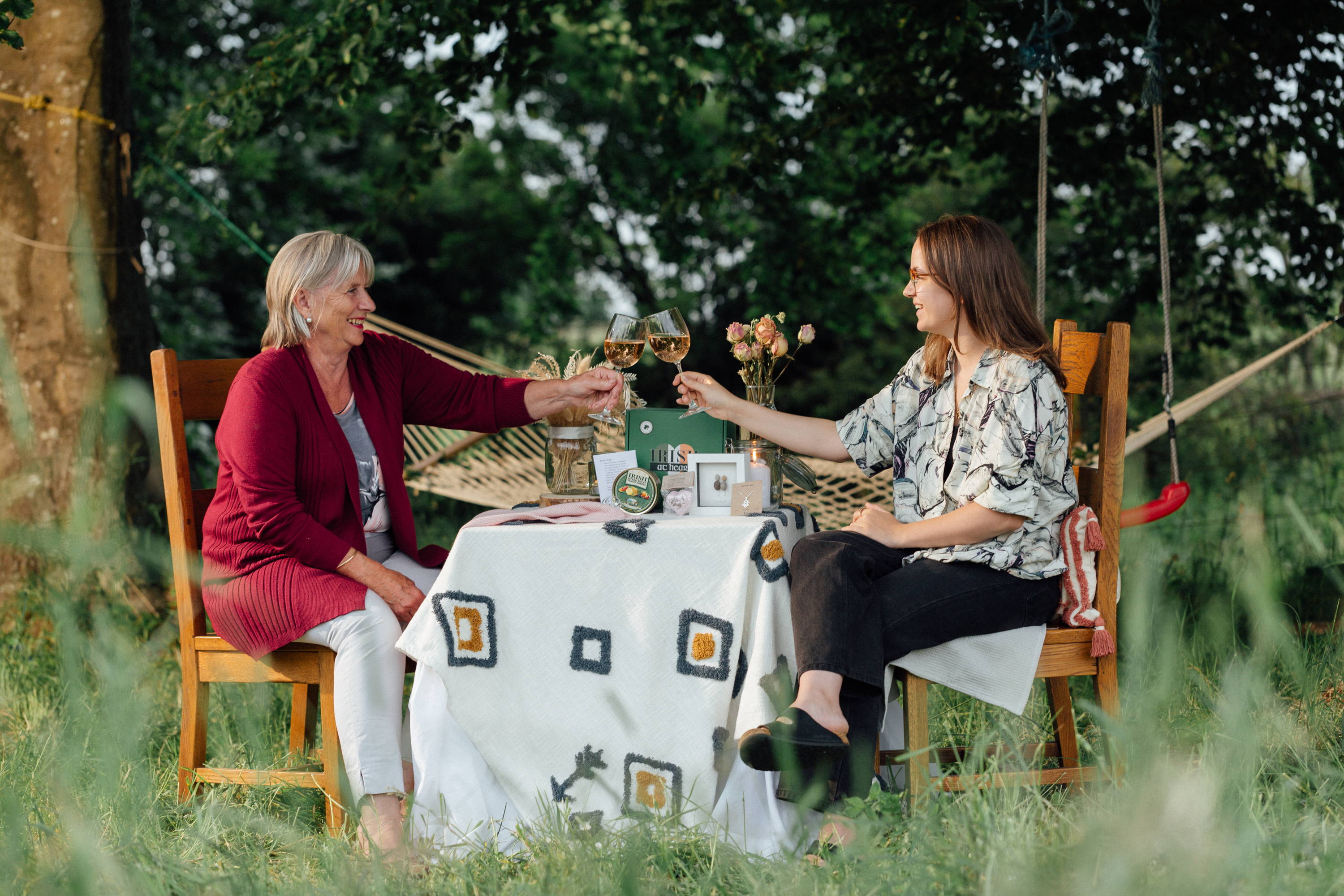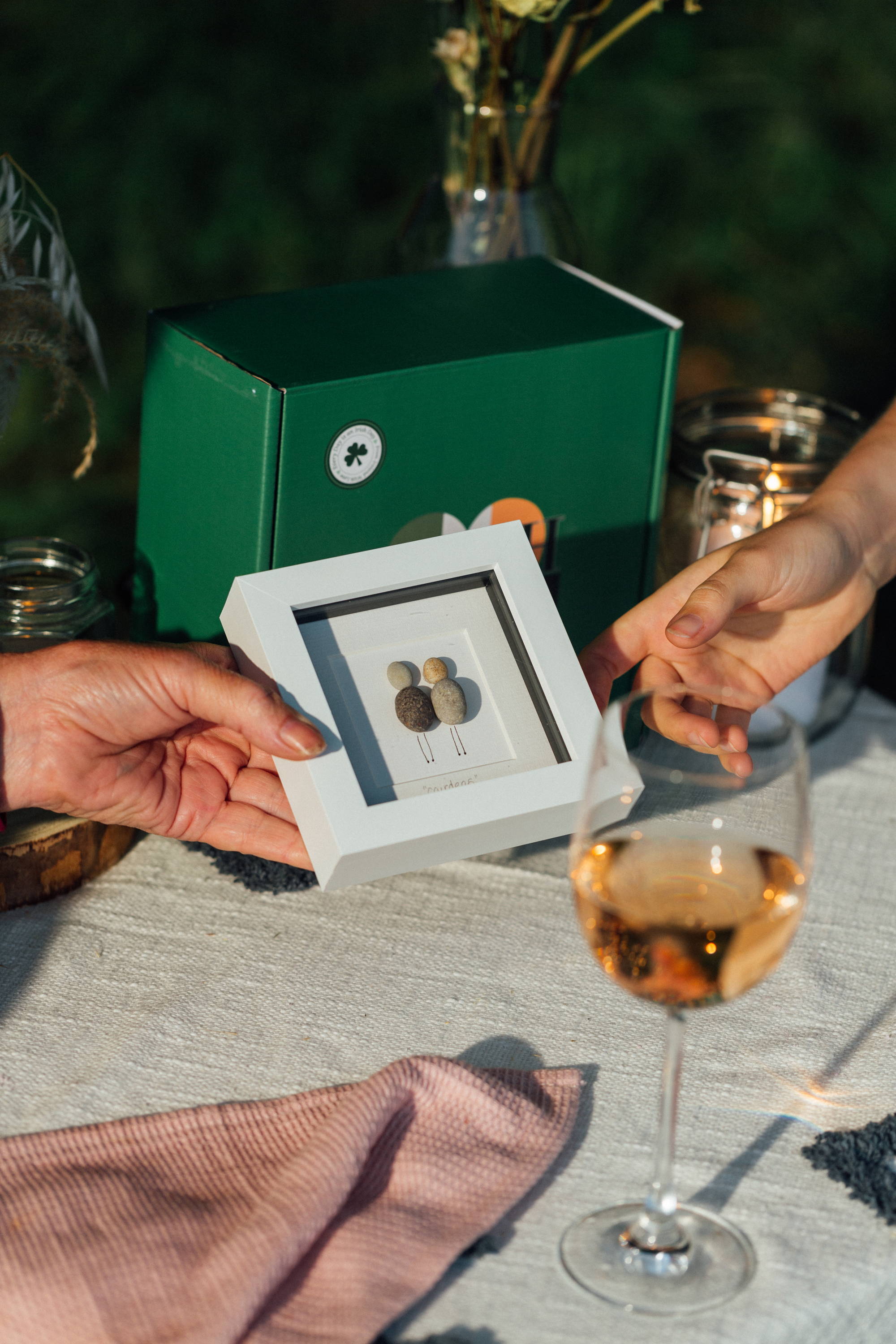 Each of these bonds is unique, much like blades of grass in an Irish meadow, the grains of sand that lay across our beaches and each and every stone that sits upon our shores. It is exactly this sense of individuality that makes the beautiful Pebble Art in your boxes so perfect for the theme of Cairdeas. Catherine Bradford of Simply Mourne takes her inspiration from the natural beauty which surrounds her in County Down, and each of the stones used has been specially sourced from the foot of the stunning Mourne Mountains. The result is a beautiful little piece which is unique to each and every subscriber, and a charming addition to any mantlepiece – whether it be your own or that of a treasured friend. If you want to find out more about Catherine's art do keep an ear out for our fascinating new podcast, in which she will be chatting all things Simply Mourne.
Next up is another gift of which no two are the same, the little handmade glass worry monks which have each been lovingly crafted by the hands of the delightful people at Jerpoint Glass in County Kilkenny.
It's not just the joyful moments that we share with our friends, but the times of hardship and sadness too – and I wanted to include a nod to this very special feature of Cairdeas in this month's box. These gorgeous mini sculptures are inspired by the awesome stone carvings of Jerpoint Abbey, and it is said that turning one over in your hand relieves the anxiety of the holder – much like confiding in a friend can help unload your burdens. So, if you're ever going through a tough time, pick up your little monk, and know that you have a friend in me.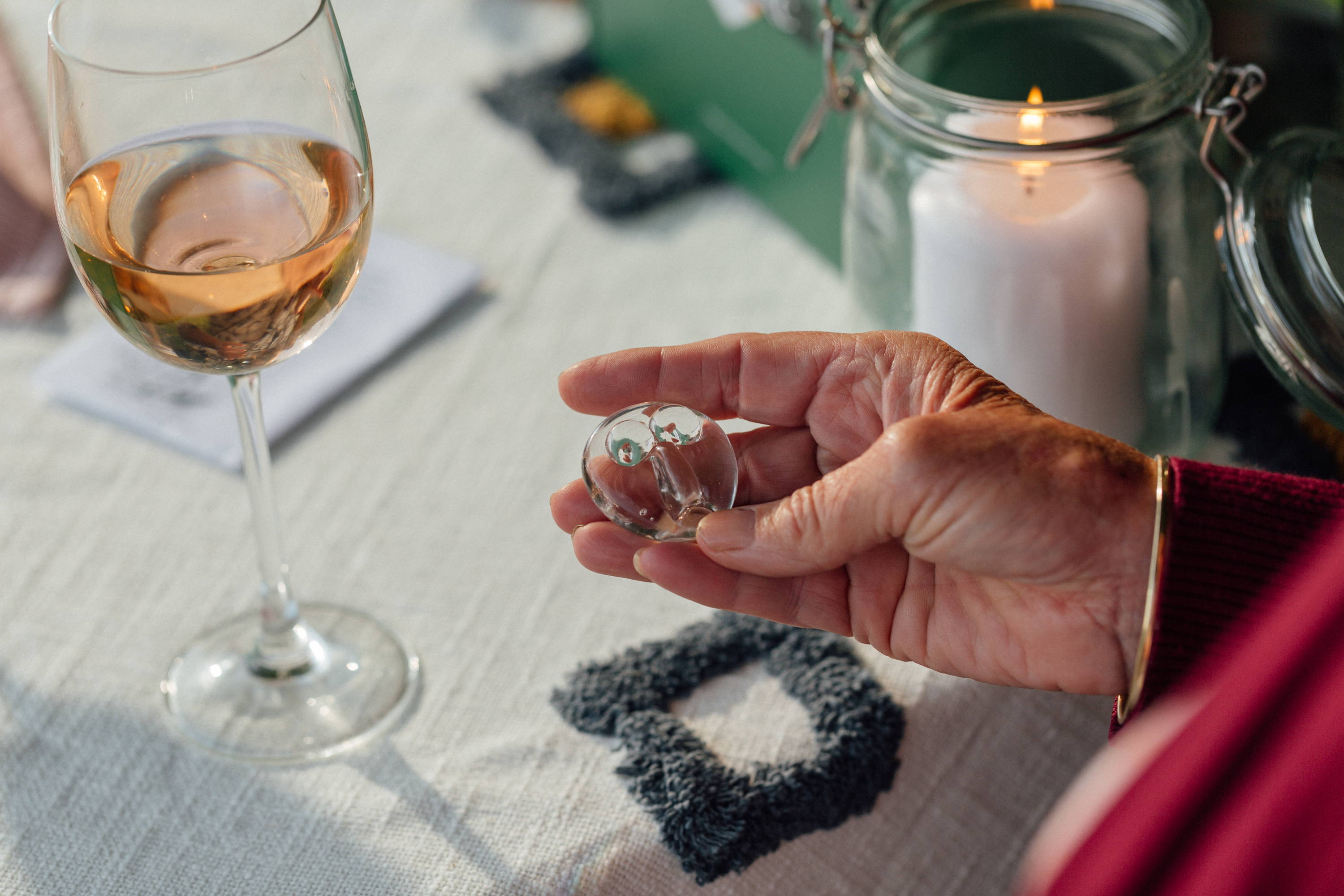 Of course, there are sweeter things in life to share than worries! Which is why I couldn't resist including a tasty tin of Irish travel sweeties – the perfect accompaniment for any road trip with your nearest and dearest.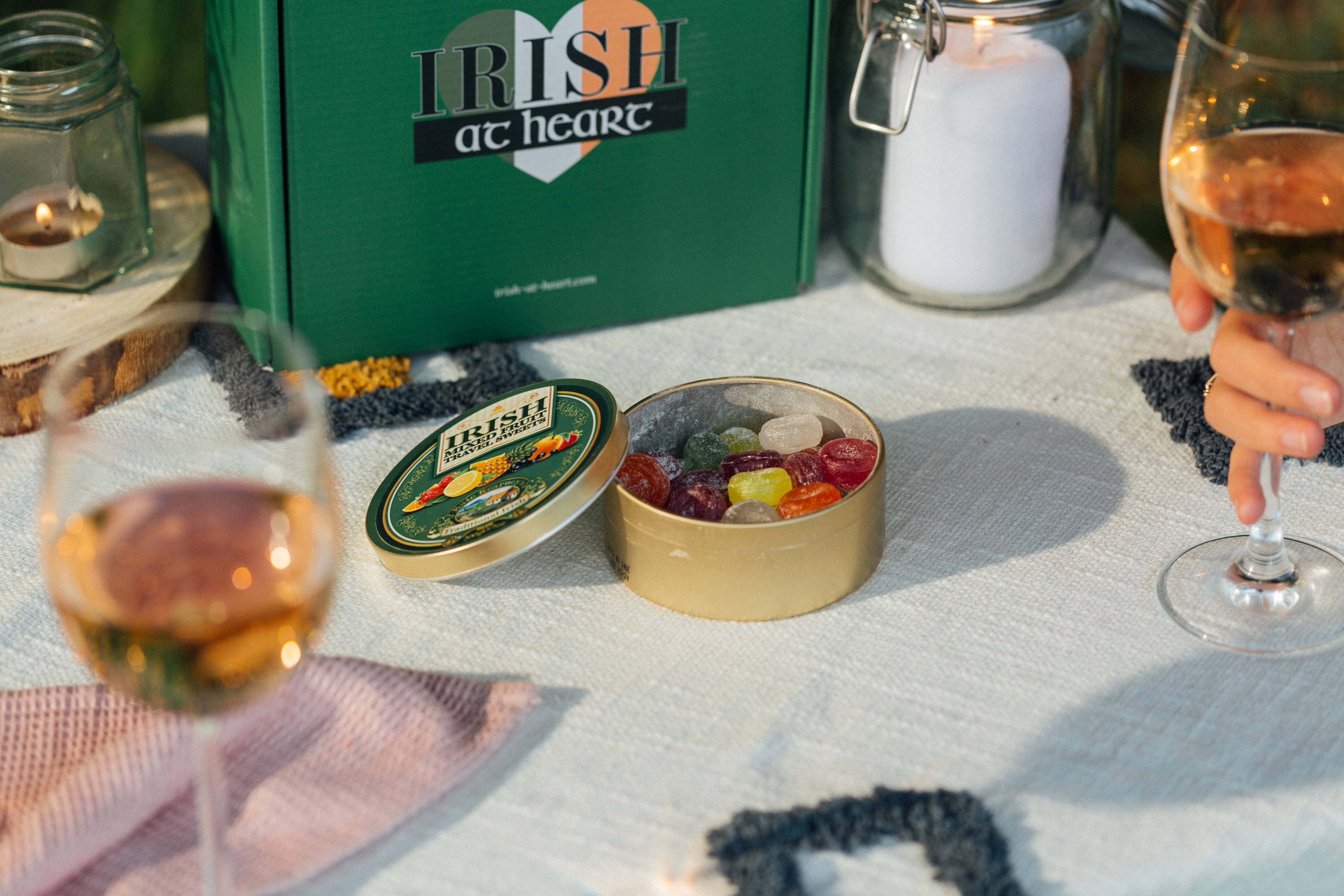 There was always a box of these in our glove compartment growing up, and popping one into my mouth never fails to call a treasured memory to mind – such as playing I-Spy with my siblings as the lush green Irish countryside swept past our windows. The delectable pebbles of fruity juiciness hail from Shamrock Gift and are even more delicious when enjoyed in company. So, whether you keep them in your car, on your coffee table or simply in a kitchen drawer – make a sweet little memory of Cairdeas every time you open that golden tin.
The other shiny little piece in your box comes in the form of a Celtic Knot Friendship Pendant – which has been made especially for Irish at Heart. This delicate silver necklace has been inspired by the ancient symbol for love, loyalty and enduring friendship, and the interweaving braids of no start and no end are a wonderful representation of the strong complex bond of Cairdeas.
This particular design is known as a Dara Knot, and it is said to be influenced by the roots of an Oak Tree; the strong yet silent support system upon which the majestic tree has been built, nurturing the trunk, leaves and branches so that they can be the best they can be in this life. What is a friend if not our support system; the strength we need to push ourselves forward, and reach our greatest heights? Wear this rare little beauty close to your heart to remind you of your roots, or gift it to another – to show that even when they can't see you – you'll always be there for them.
Last – but most certainly not least – is the heavenly scented "You're So Loved" Lavender bath bomb from Organicules natural skincare company.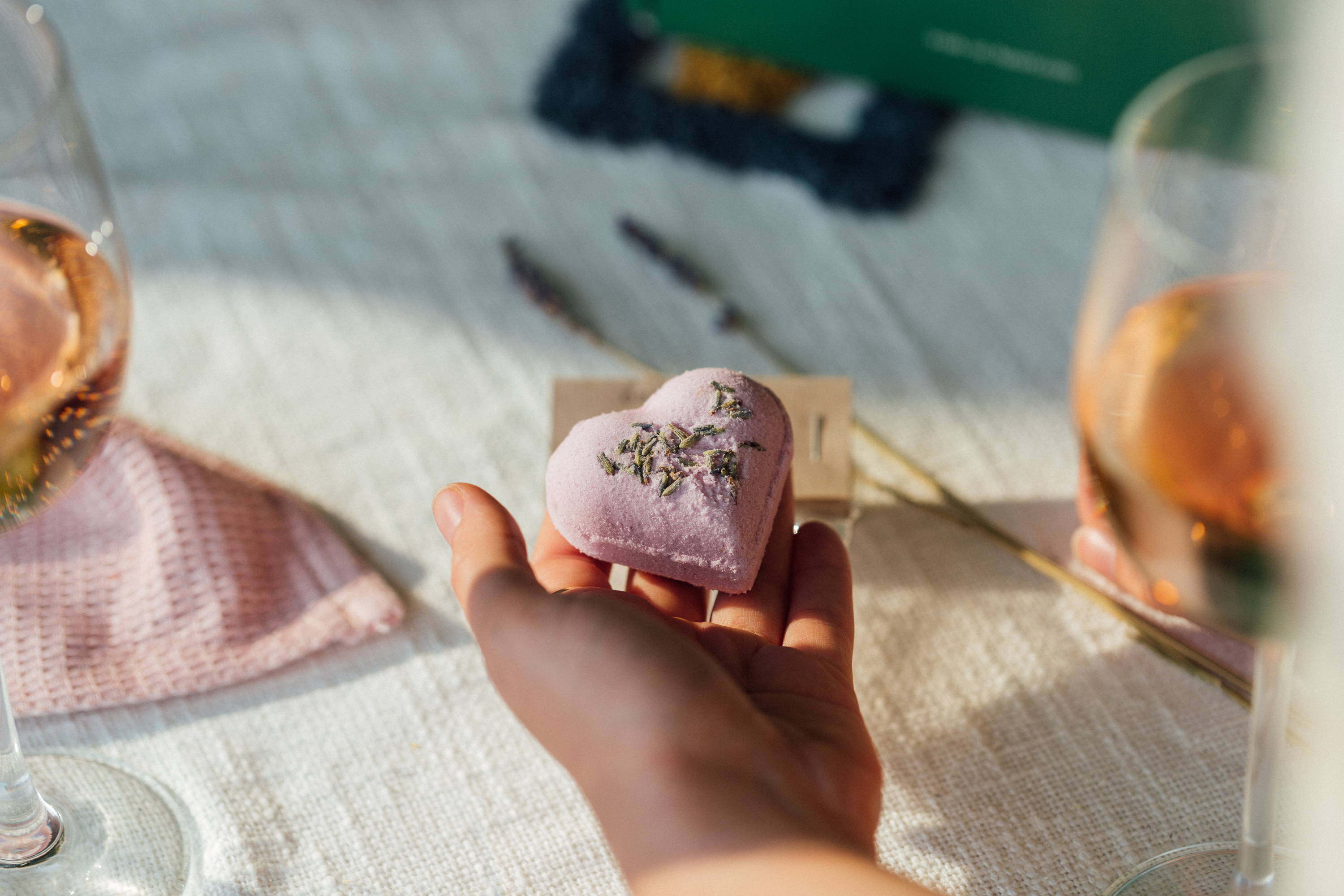 As important as it is to be kind to others, we must also remember to be kind to ourselves – which is something that I fear we neglect to do far too often. Calming aromas and soothing nourishment are packed into this gorgeous little heart – just waiting to turn an ordinary bath into a blissful haven. So, pop one in the water and soak up some good vibes all the way from West Cork, as you pamper your mind body and soul with this delightful Irish luxury.
Did your little green box fill you with the warmth of Cairdeas? Let me know in the comments below if there's a special friend that you will be sharing your Irish at Heart treasures with this month.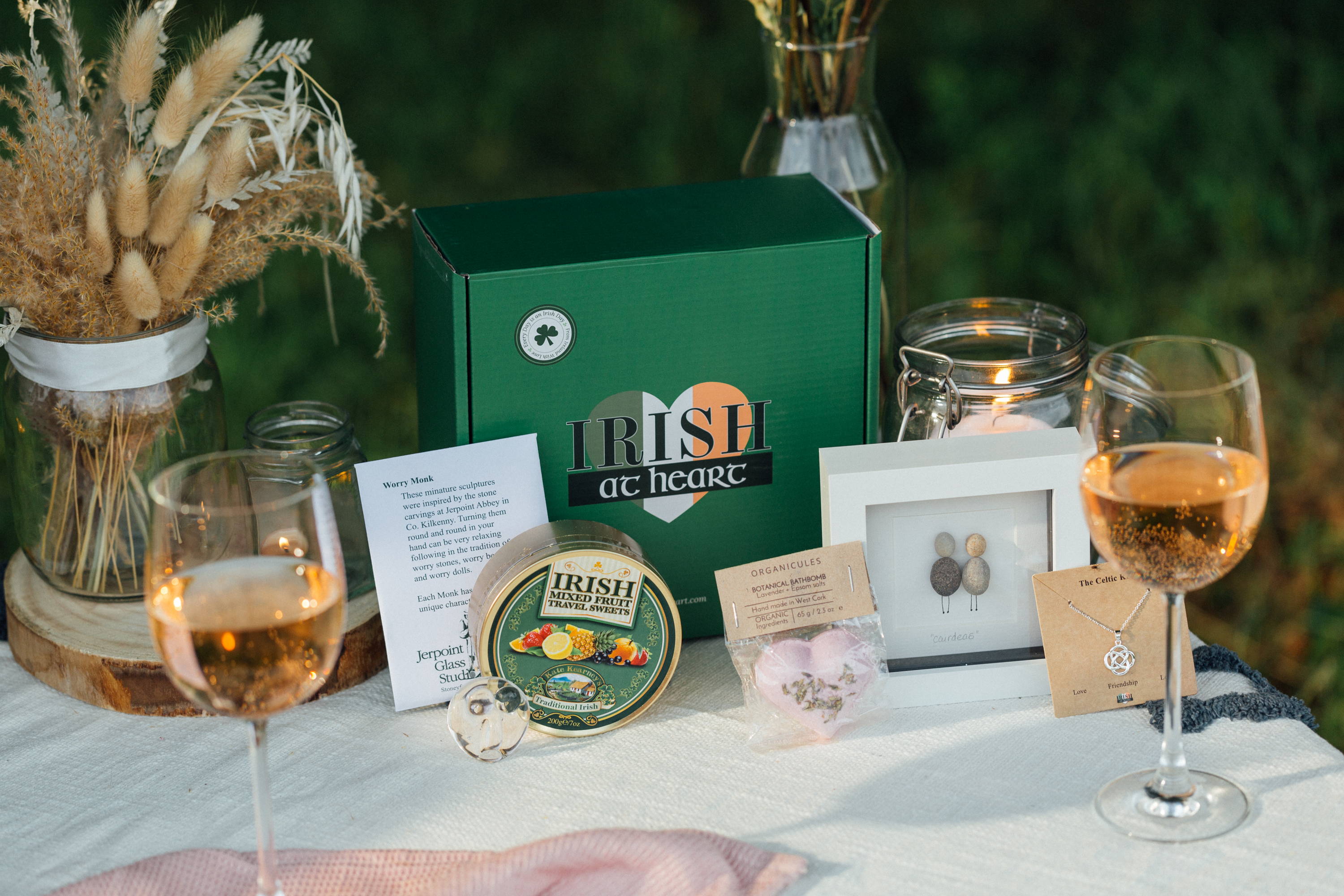 Subscribe to Irish at Heart
If you enjoyed reading this blog post, I'm sure you will love Irish at Heart subscription box! Each beautifully curated themed box is full of unique, handmade gifts from Ireland's finest creative talents and small independent businesses. Subscribe with the code below and receive your very own Irish gift box!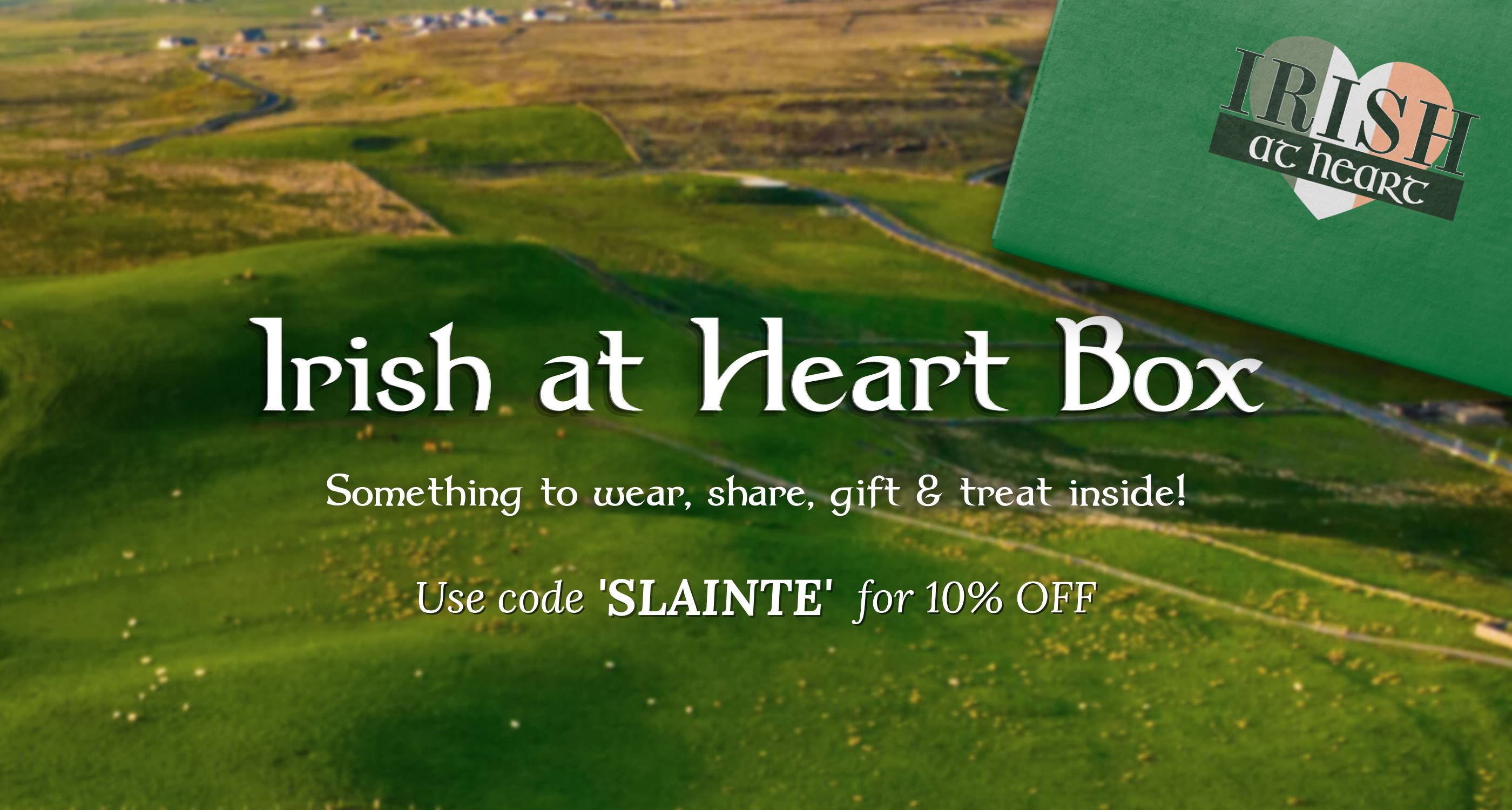 ---