Our Finest Curations from 2021, Now On-Sale!
Get 20% off our previous boxes with code BLACKFRIDAY21! 💚

Our Finest Curations from 2021, Now On-Sale!
Get 20% off our previous boxes with code BLACKFRIDAY21! 💚
Our October 2021 box was themed around 'The Moon,' also known as 'An Ghealach' (an gyal-akh) in Irish. For the ancient Celts, the moon held particular sway and signs of this reverence can be found through out Irish history and folklore.
October's box was filled to the brim with magical handmade treasures from Irish artisans and businesses. Each item has been lovingly created (and some have even been hand carved)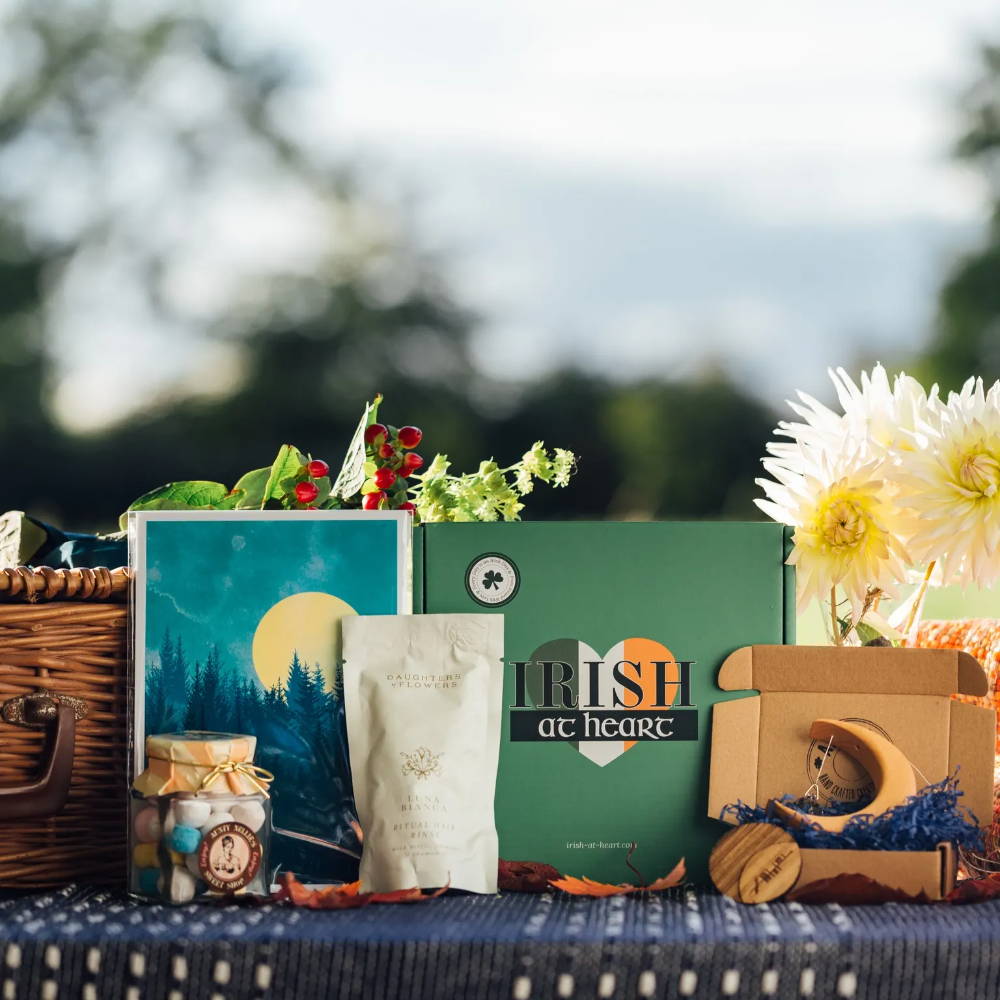 Our September box was a curation that is inspired by strong, creative Irish women. Each of the beautiful gifts included in our selection has been created and designed by talented and artistic Irish women.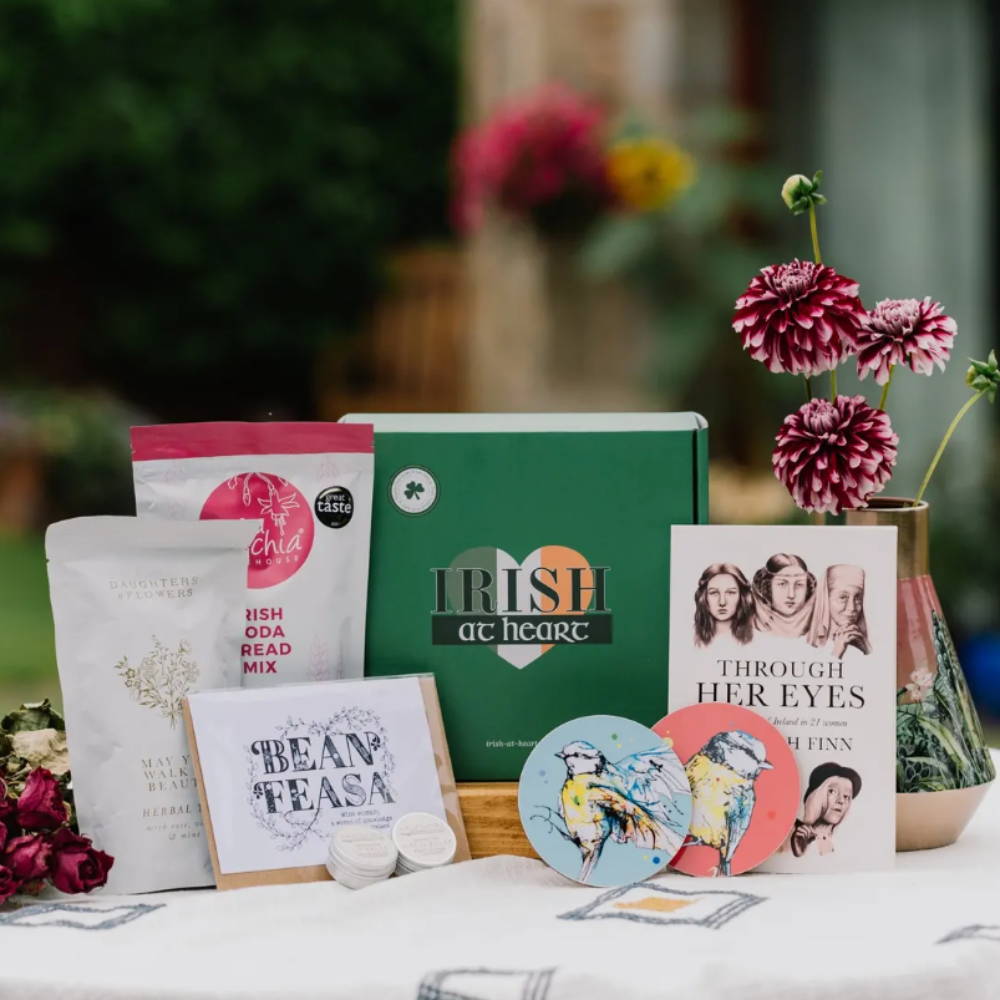 Our August box was Lúnasa, a Celtic fire festival and celebration in Ireland which marks the beginning of the harvest season. Each item in our August box is a celebration of nature, the land and the harvest, all brought to you through the creative craftmanship which flows through the Emerald Isle.
August's curation of Irish gifts honours traditions which are still held in high regard today during Lúnasa; a ritual of gratitude, joy, abundance and blessings. Our wonderful Lúnasa box is filled with handmade items from local Irish businesses and artisans.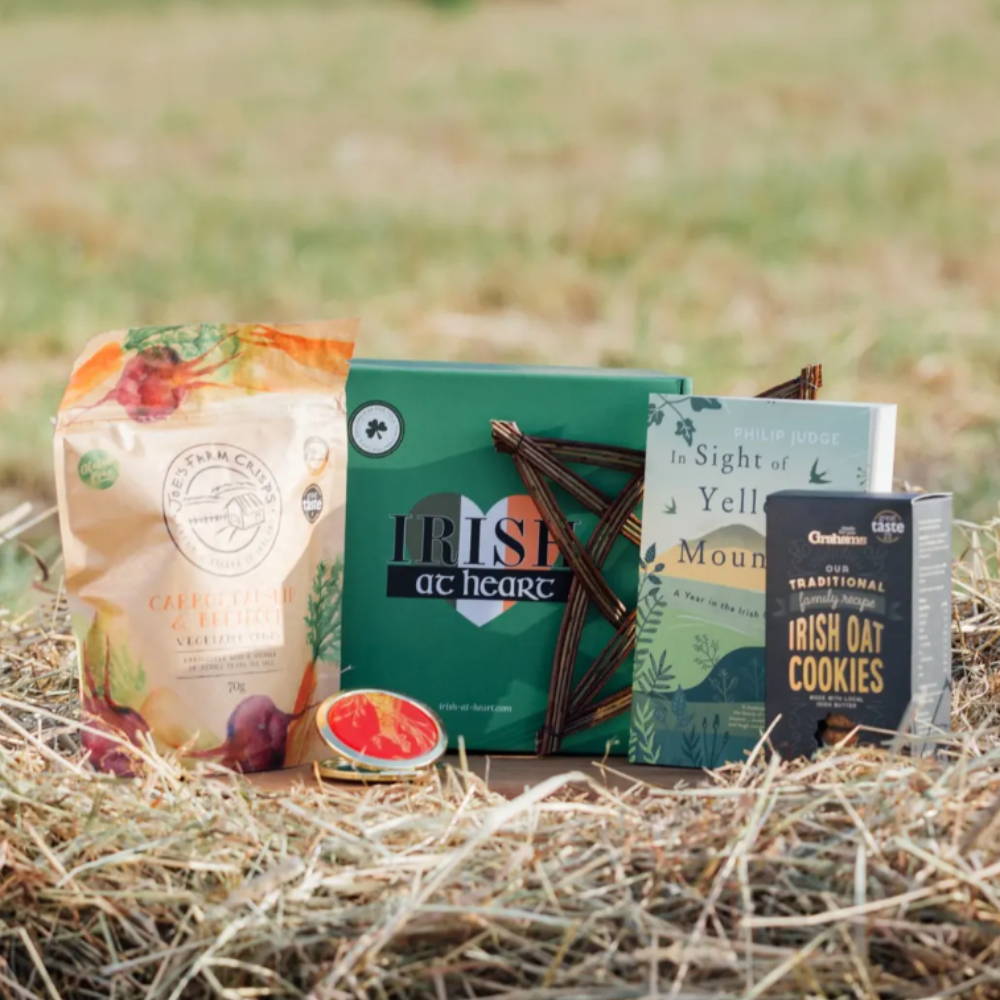 The theme for our July box was Cairdeas, which is the beautiful Irish word for friendship. Honour and celebrate the lasting bond of true friendship, in all its forms, with the perfect selection of unique and handmade Irish gifts - some inspired by friendships, others perfect for sharing, and of course, all ideal for gifting.
The most precious gift is friendship itself, but we think our little box of Cairdeas is a valuable accompaniment. Fashioned and filled with love from Ireland, each item inside this gorgeous box has been inspired in its own way by friendship.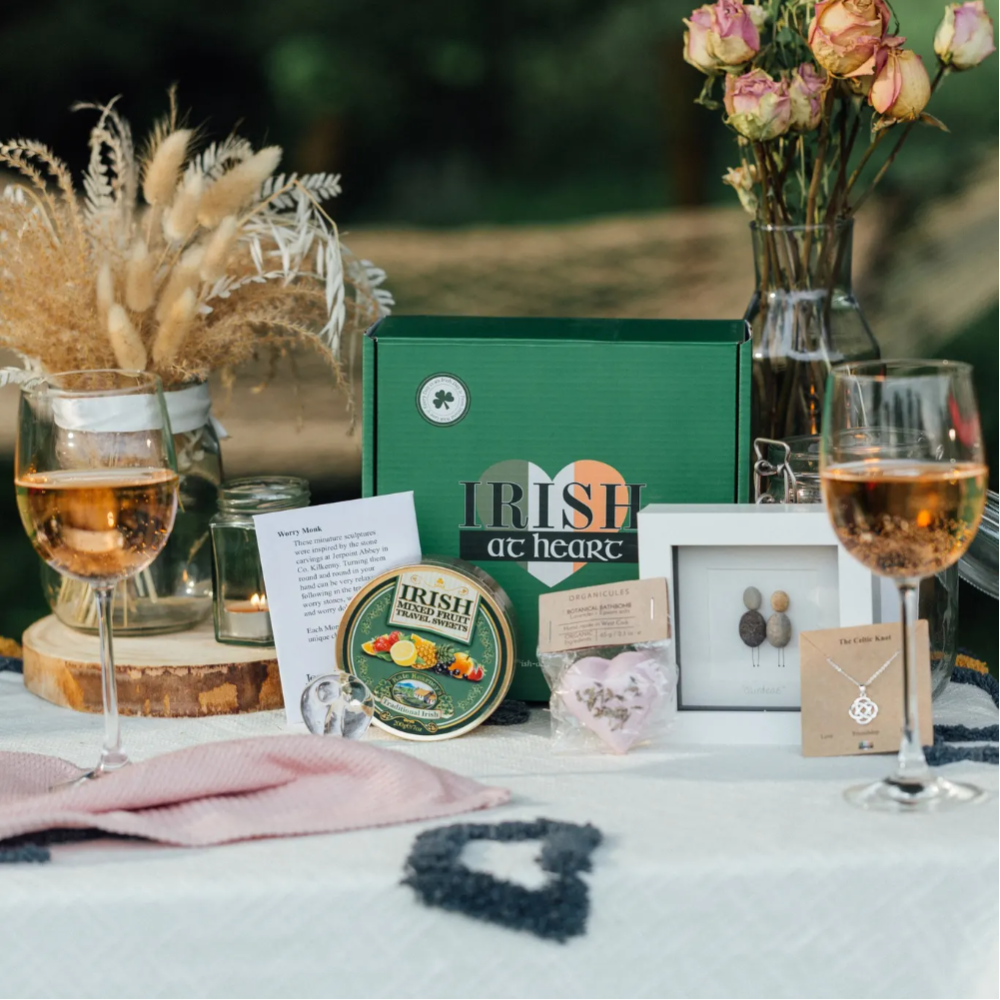 We travelled to the Burren in County Clare to experience it's enthralling beauty and culinary delights. The karst landscape of the Burren is like nowhere else in the world, so we curated a truly unique box to honour this magical land.
Our Burren themed box is full of gorgeous Summery treats that have been created by small businesses and artisans who are inspired by the incredible limestone rocks, vibrant wildflowers and ancient plateau of the Burren.
Our April box is dedicated to the beauty and depths of 'An Fharraige' which is Irish for 'The Sea.' With this box, you can escape to the windswept cliffs, sandy beaches and sleepy fishing villages of Ireland's stunning.
Our An Fharraige box is jam-packed with gorgeous products created by artists and artisans who all find inspiration from their magical surroundings.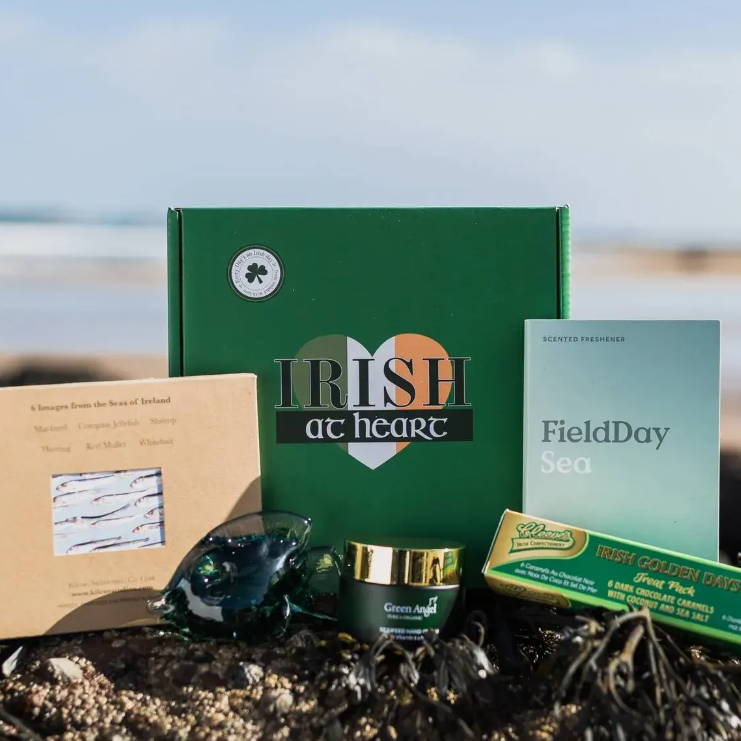 Grá is the Irish word for love - a gorgeous little word with big meaning, & perfectly fitting for the month of Feabhra.
We went all in with love this month, whether romantic, affectionate, love of nature, literature, craft, or just immeasurable love for Ireland herself - we want to celebrate it! So go ahead and share the love, Irish style, with our gorgeous box of goodies, curated with love.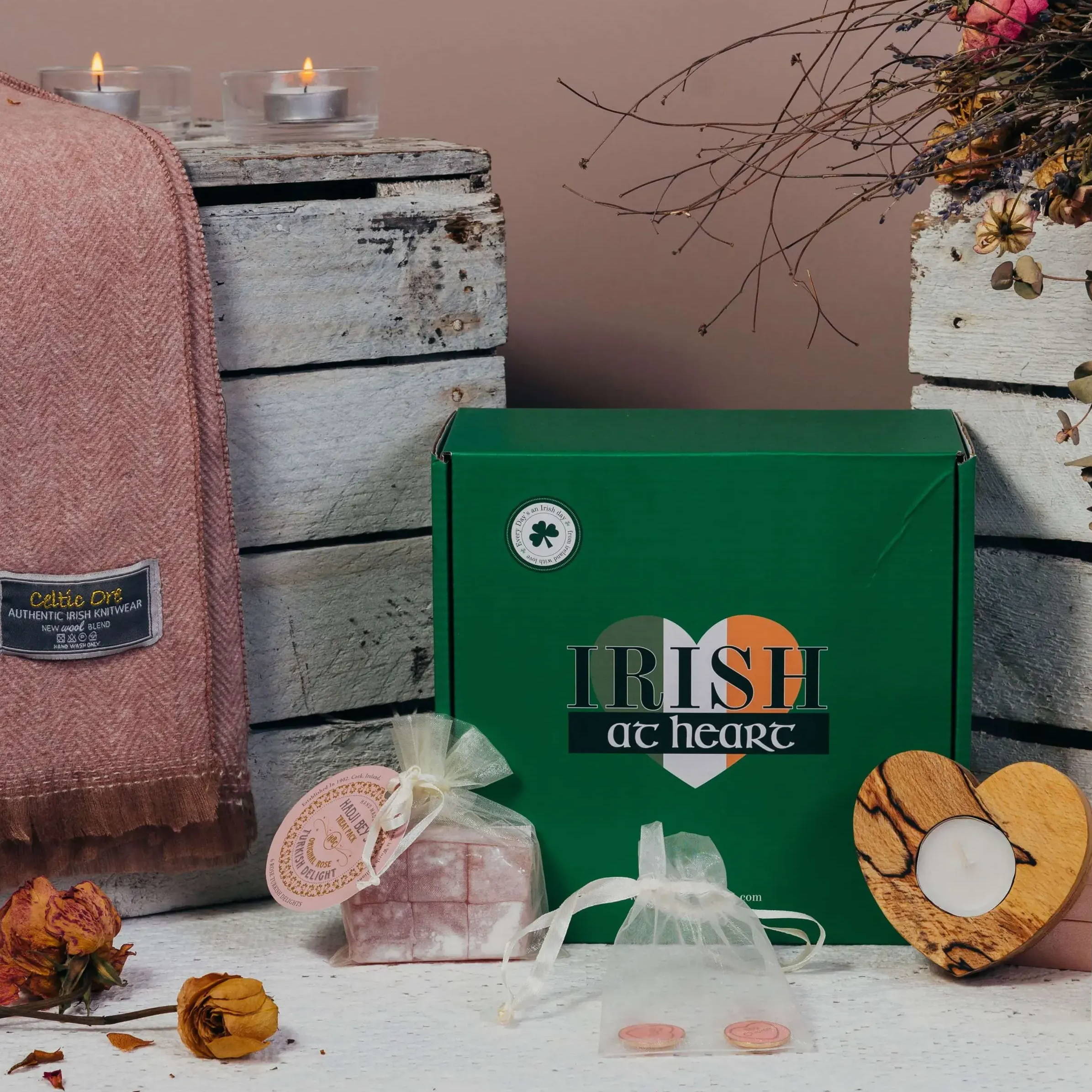 Airmid / Irish Goddess of Healing

Normally when we think about January, I think cold, dreary, and, ugh, those dreaded New Year's resolutions. We are all a little bruised & battered after last year. Missing friends and family, obviously, but also, just missing the silly little nothing moments that you never noticed added up to so much.
With that, we decided to kick off New Year with some serious positivity! Let's all brush ourselves off, breathe deeply, and start on a path of self healing, in a joyful, mindful manner; all while celebrating the ancient Irish goddess of healing, Airmid.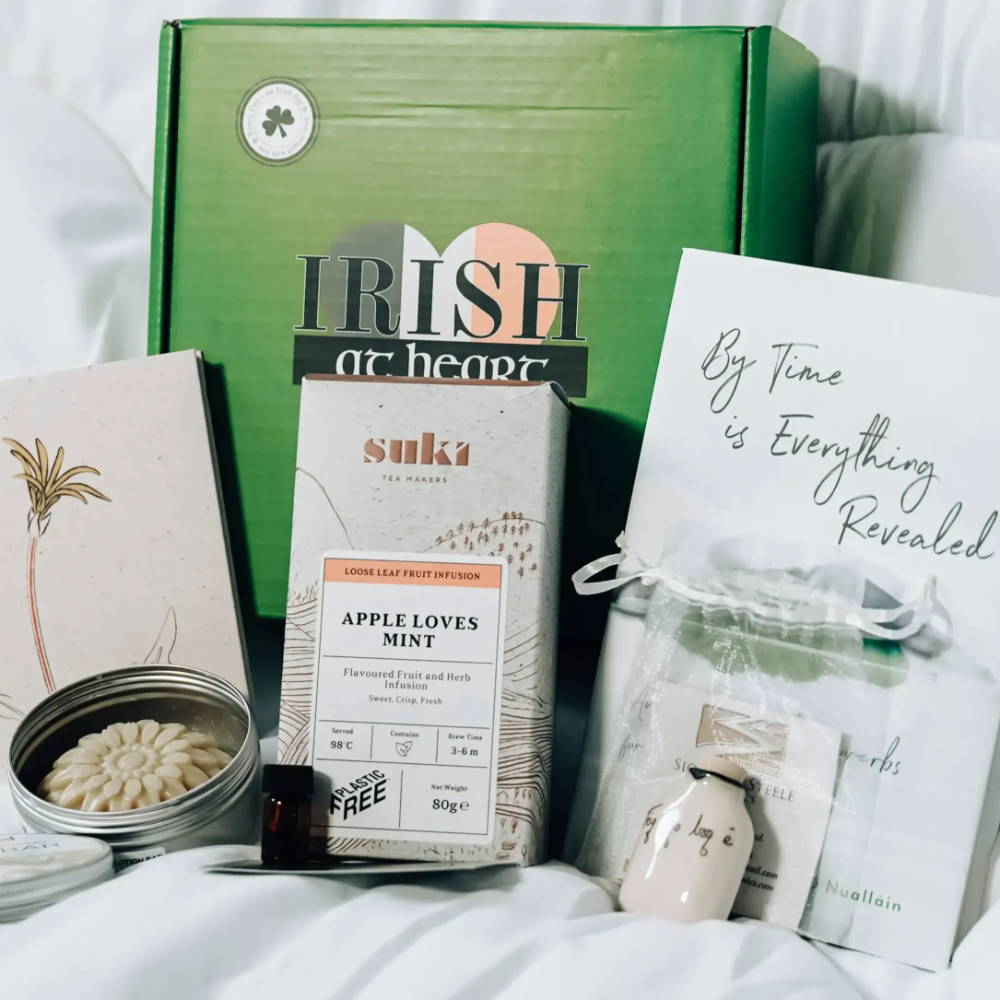 Our Black Friday Event is Here!
Get 20% off our previous boxes with code BLACKFRIDAY21! 💚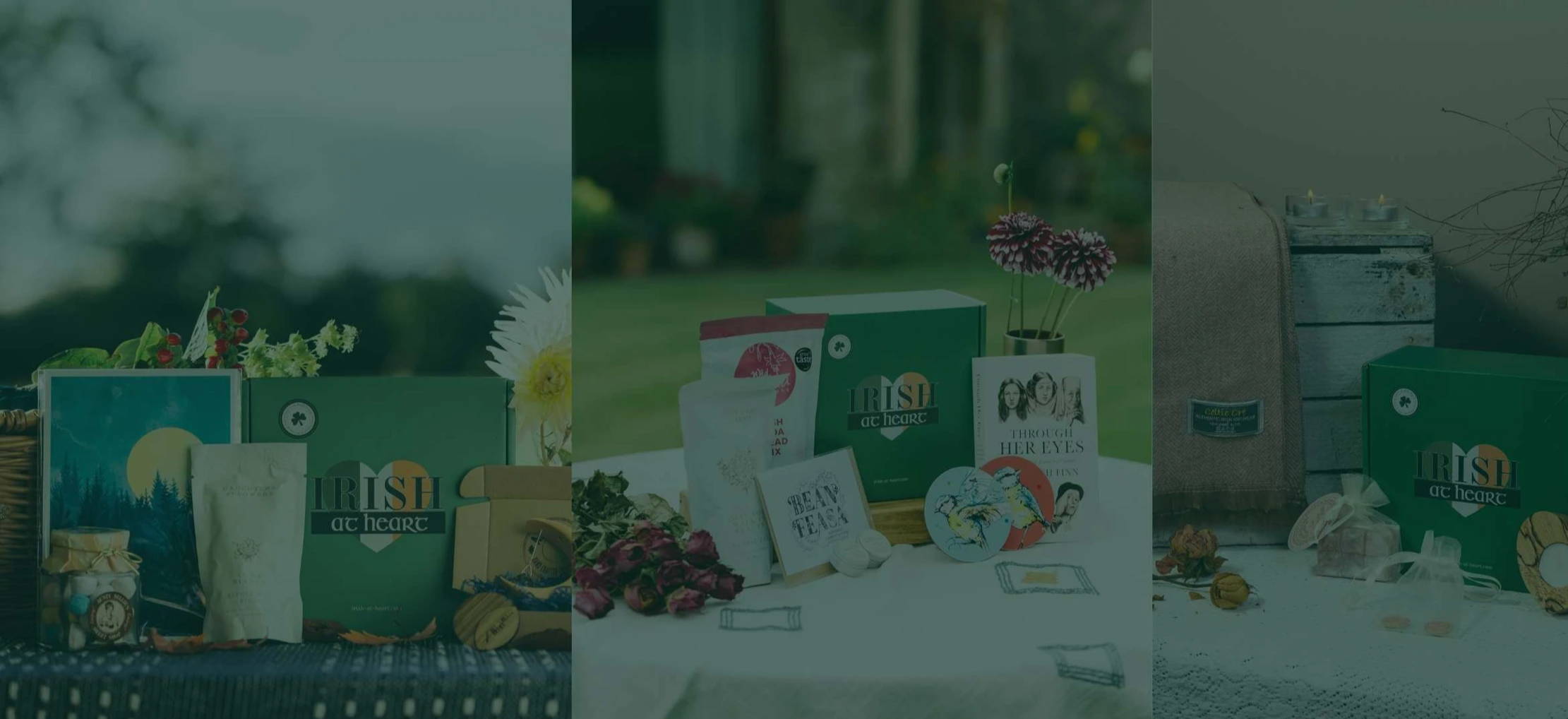 Our Black Friday Event is Here!
Get 20% off our previous boxes with code BLACKFRIDAY21! 💚