Make Every Day An Irish Day

Unbox Ireland's Hidden Treasures
With over 3000 members, the Irish at Heart subscription is one of the best gifts to gift all year round.
Every month, we curate a themed selection of artisan treasures from across the Emerald Isle, featuring Irish heritage themes. Our delightful gifts are then delivered direct to your door.
Our customers and those with a love of Ireland from across the world simply love their Irish subscription box. Just checkout what our cusmotmers say on our Facebook Group.
The RRP of our curated Irish gifts, far exceeds the cost to sign up, so you can trust that the value of each box is worth the price.
You can choose to gift a one-off package, or you can give the gift of Ireland every month, by prepaying for 3, 6 or 12 months worth of packages.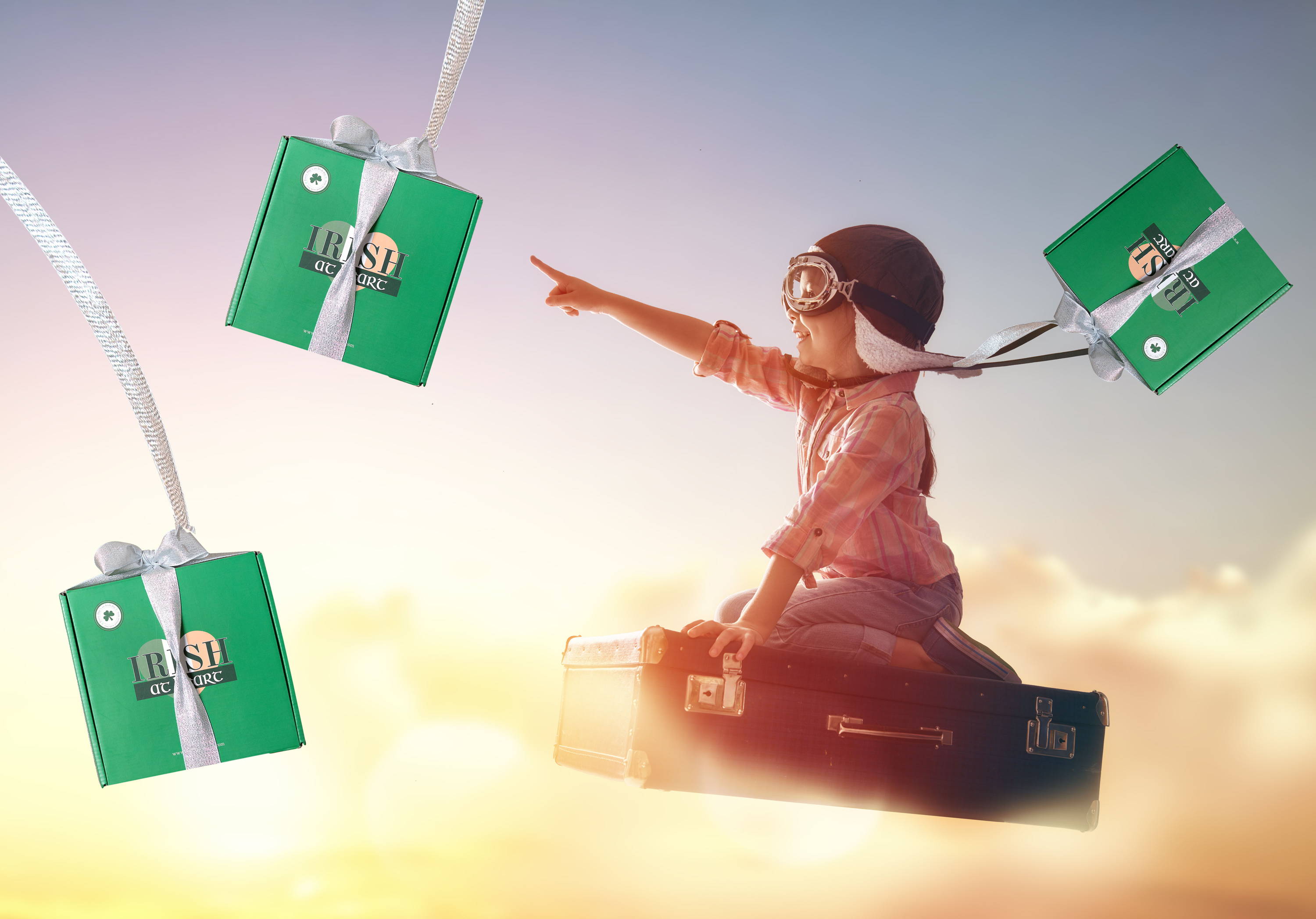 Printing this Gift Voucher is the perfect way to deliver a gift to friends or family that have a loving effection for all things Irish, which lets face it, is easy to do.

These can be emailed, printed, folded into cards, however you need to show that special someone that a box (or boxes!) will be on its way from the Emerald Isle in January of 2022.

You can download a gift certificate by clicking here!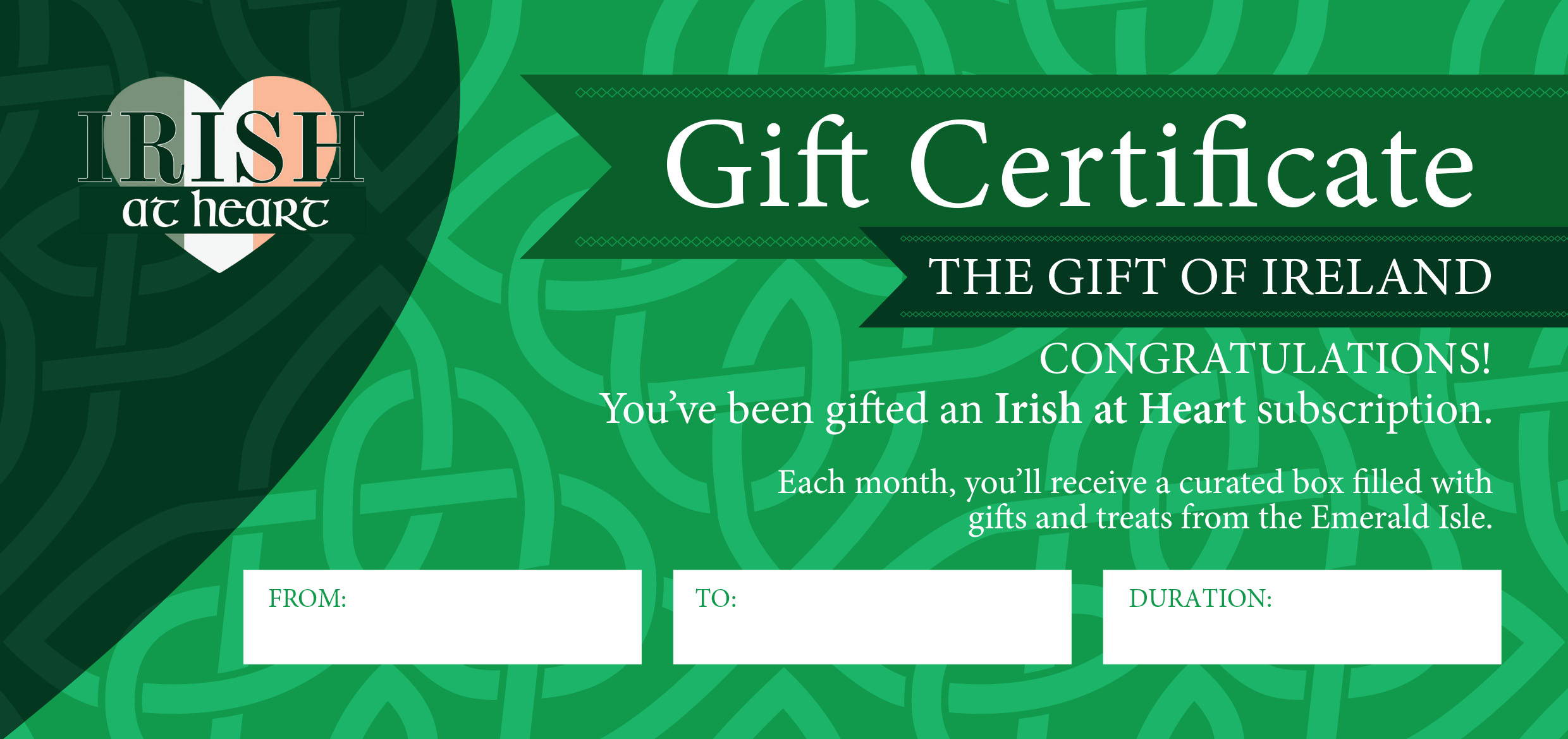 We've been curating boxes since 2019, and a number of them are available to purchase partially or in-full.
These gifts are perfect if you are looking to make a one-off purchase, and want to know whats going to be in the gift, versus the surprise that comes with our subscription gift.
Shown here, is our Ireland Ancient East themed box, worth over $67!
Shipping Information & Deadlines
Orders Placed Before 30/11
Ship at our usual $13 Tracked Rate & guaranteed Christmas delivery via FedEx.

Orders Placed After 30/11
Limited items qualify for DHL Express Shipping and ship with guaranteed Christmas delivery.