Introducing the 2020 Limited Gift Collection
3 exciting new collections. Pre-Order on 5/11, 10AM PDT.
After curating 19 monthly packages, the Irish at Heart team are delighted to announce a brand new limited edition collection, launching this holiday season!

Hand-picked with delight at the core of all we do, we've created 3 wonderful gift packages filled with authentic Irish goods.

After listening to our wonderful community who have been looking for something extra special from Irish at Heart and months of working with small businesses, this limited collection is a selection of truly premium goods we think you will love.

With boxes in limited runs as low as 100, existing Irish at Heart members will be able to order their box on November 4th, with general sale on November 5th.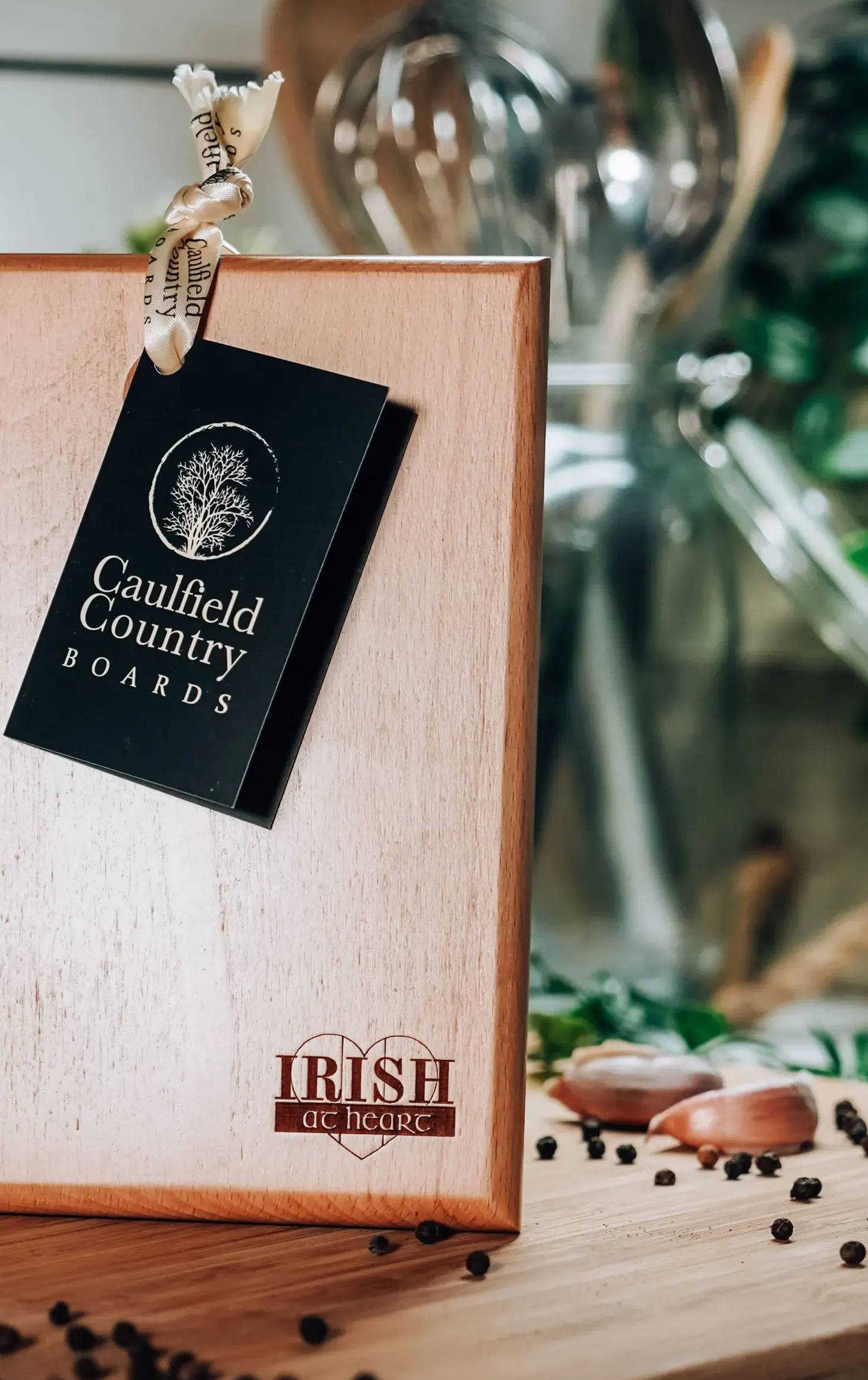 "I'm truly delighted to be at the point where Irish at Heart is now selling our monthly packages, some of our most popular previous boxes; and now these limited edition packages. The items and businesses we are working with are truly some of the best across the Emerald Isle. I am also extremely excited to see more items coming with Irish at Heart branding, delivering truly unique value to our customers. To all who have supported us and continue to, a huge thank you. Without you, projects like this would not be possible!"

Unlike our monthly packages, we're not keeping the contents of our limited collection a secret. Whilst we love the surprise and delight of our subscription, we're also aware that you want to know what you're gifting!"
Some of our favourite recent reviews for Irish at Heart
We love what you're doing Mary, keep it up! Your selections are just grand and the arrival of your lovely and thoughtfully curated green boxes have added sunshine to these gloomy pandemic days!
I had to let you folks know I just got my FIRST BOX! I opened it Carefully and was in awe! I got goosebumps and tears of joy welled in my eyes. THANK YOU! I know I'm not from Ireland but my Heart feels such a draw. Getting these goodies from y'all in Ireland feels like a piece of HOME! Again, Thank You All
So much joy from the mail!
I am reaching out to express how much JOY I feel when I receive your boxes in the mail! I have always felt a connection and a deep love for the country and culture; my sister and I visited in 2017 and it was the best 2 weeks of my life. I cannot wait to go back!
All packages will ship November 16th to guarantee Christmas delivery.
Treats for the kitchen, all produced in Ireland.
Treat someone special to a great Irish night in.
Look stylish with the essentials, all sourced in Ireland.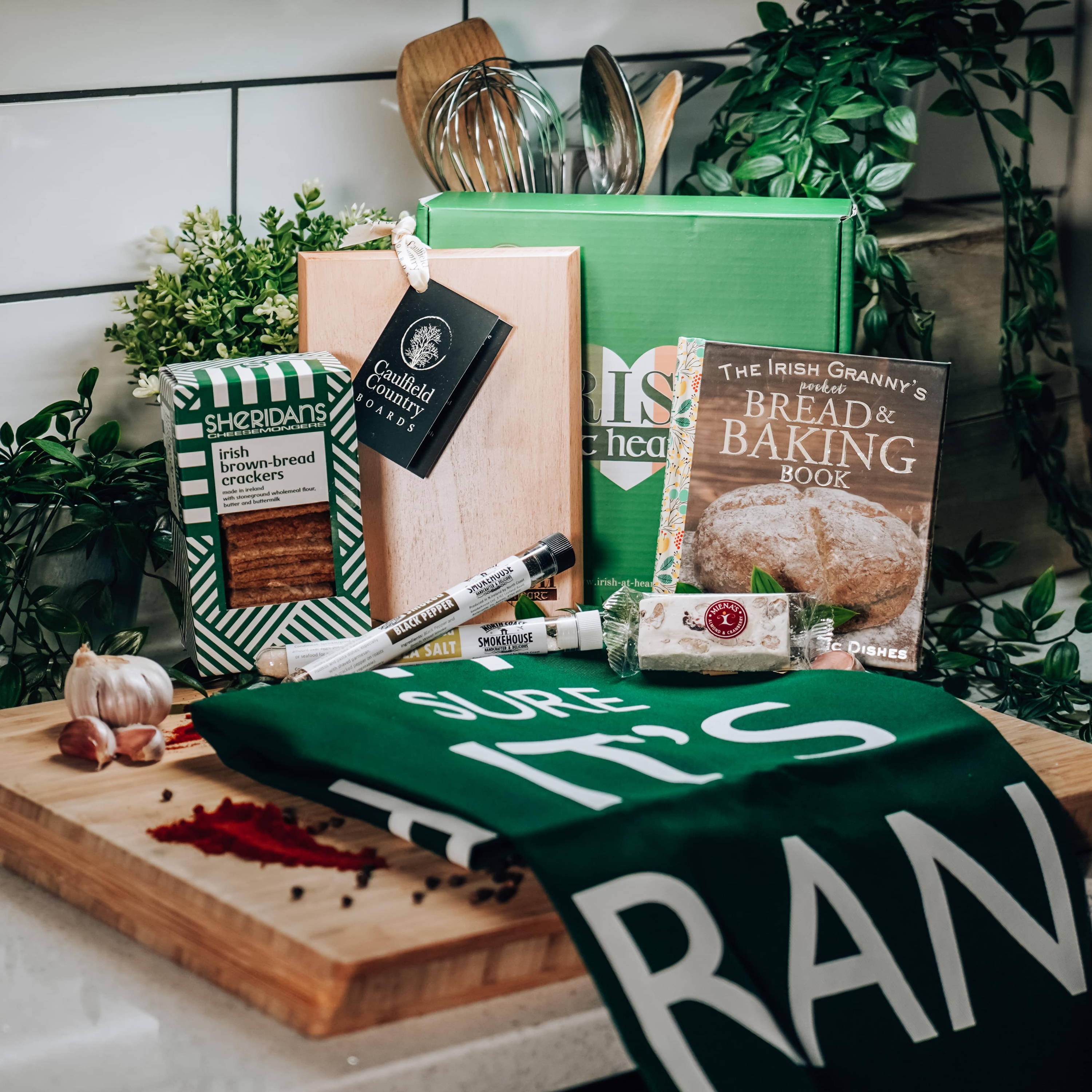 The "Good Food" package is a delightful infusion of goodies and gifts for anyone who enjoys cooking or baking. Complete with a bespoke Irish at Heart mini chopping board, you'll find treats both sweet and savoury inside, alongside what everyone needs in their kitchen; an amusing apron!
The "Pamper Yourself" care package is something entirely unique and new to Irish at Heart. Relax as the Irish do with some self-care love, provided entirely by small businesses all across the Emerald Isle. Whether its unwinding with a bath bomb, getting a great nights sleep with a linen eye pillow, or just taking a break to enjoy an artisan piece of chocolate; this box has it all!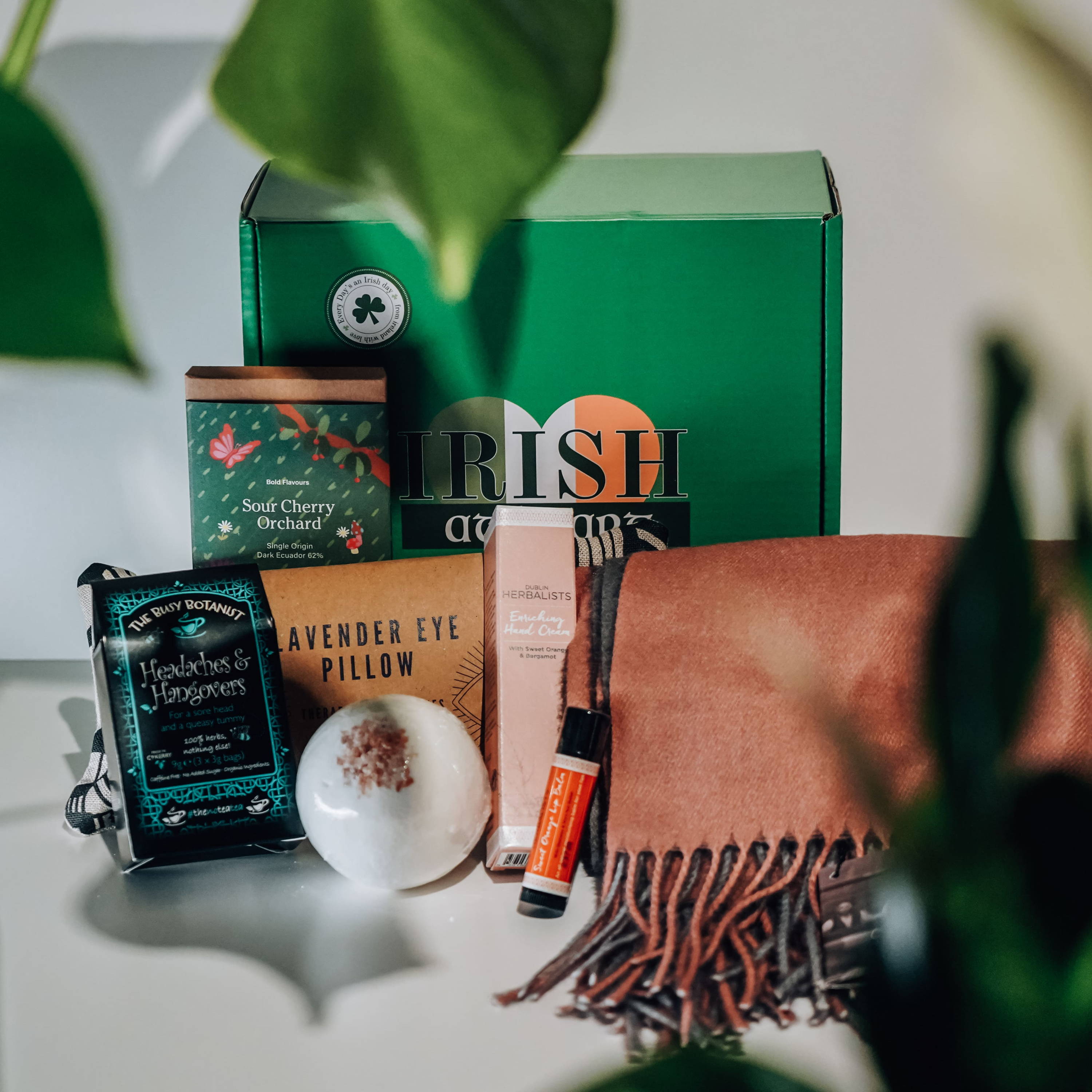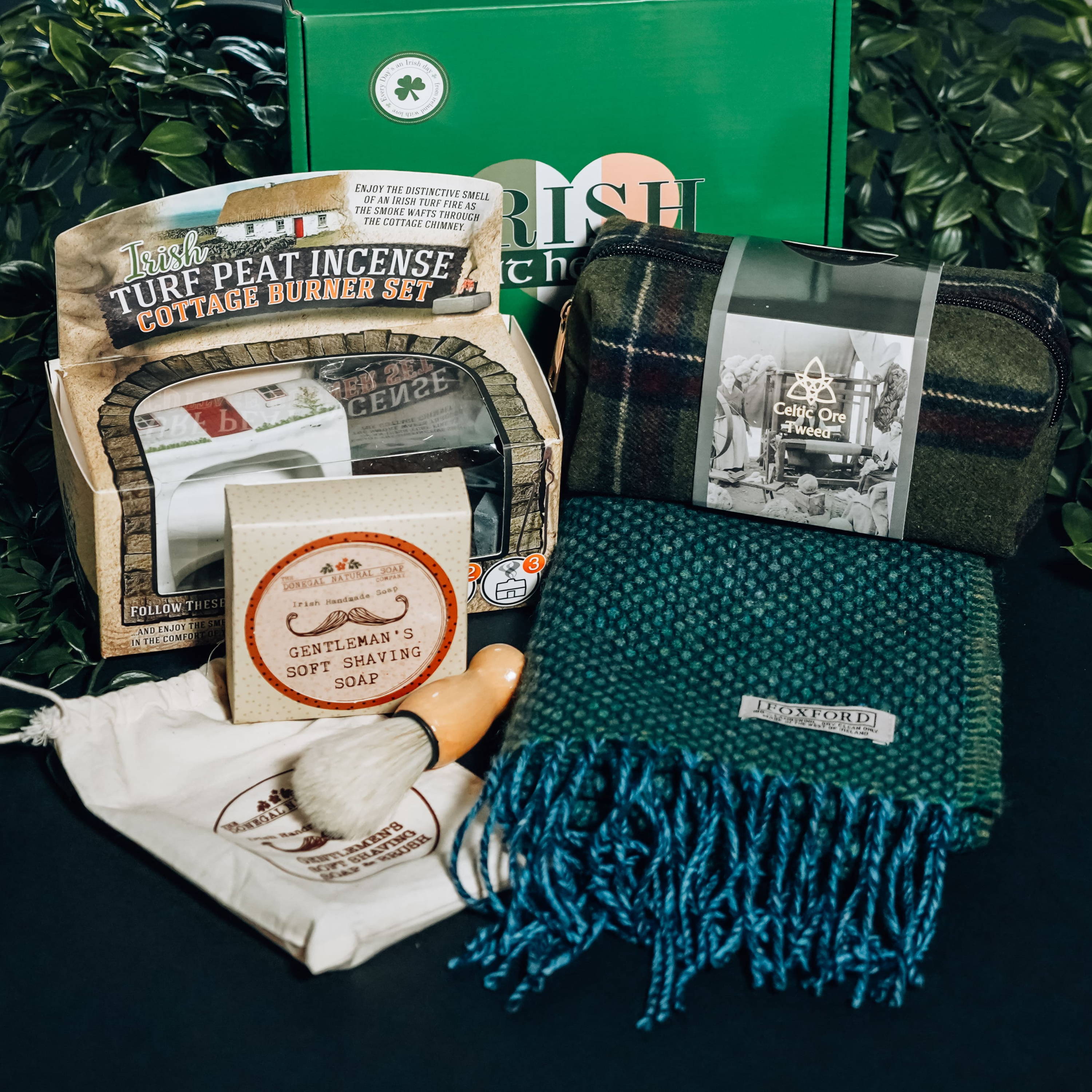 The "For Him" package has been highly requested from our customers, and we've pulled together a smart package designed to make that special someone in your life feel fantastic. All curated in Ireland, this package is packed with highlight items. The perfect gift!