Shipping Information & Updates
All you need to know about your Irish at Heart delivery
Hello all!
We've noticed an increase in people expressing concerns about the whereabouts of their January box, and felt it was right to explain how our shipping works, and when you should be concerned about a late arrival.
Firstly, lets explain why orders show up across the month at different times. It's because we ship our boxes in two batches. These are outlined below.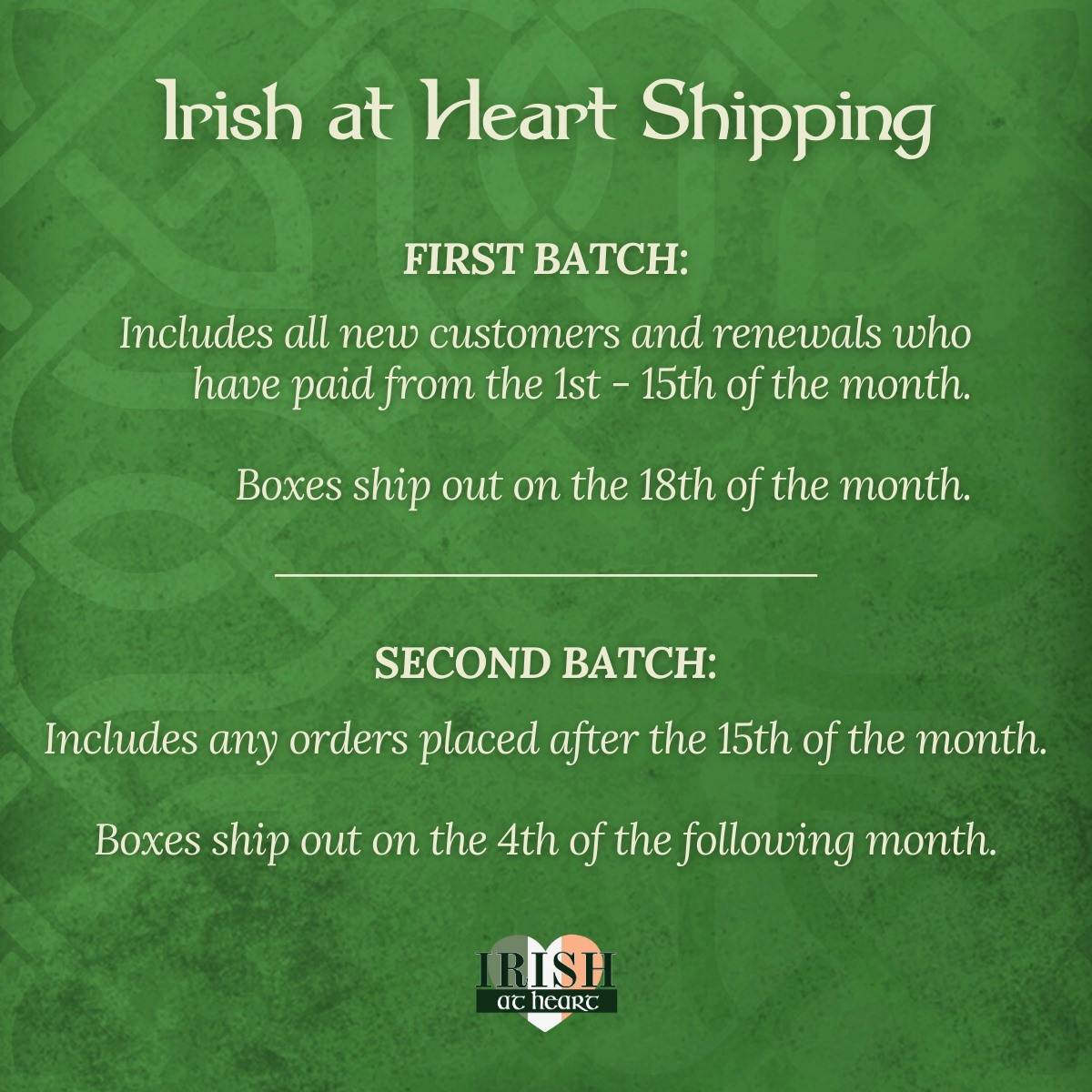 Due to COVID and a large volume of parcels across the US delivery networks, we anticipate orders to arrive in 12-18 working days after dispatch. This means if you fall into batch one, you can expect your order around January 10th. If you fall into batch two, around January 28th.
This is why we wait until the end of the month to reveal a box, it's because shipping from the UK to the USA takes time, and out of our control once it leaves our depot.
Speaking of out of control, some of you who are tracking the journey of your box may have noticed that it is going in a different direction from your location. We appreciate (and agree) that this is confusing, but rest assured, it's completely normal for parcels to take journeys like this before they reach your home- especially when delivery companies are servicing huge volumes of parcels.
As always, thank you for your ongoing love and support. Myself and the team are so excited to continue delivering our box of Irish treasures to your doorstep every month
-Mary and the Irish at Heart team x